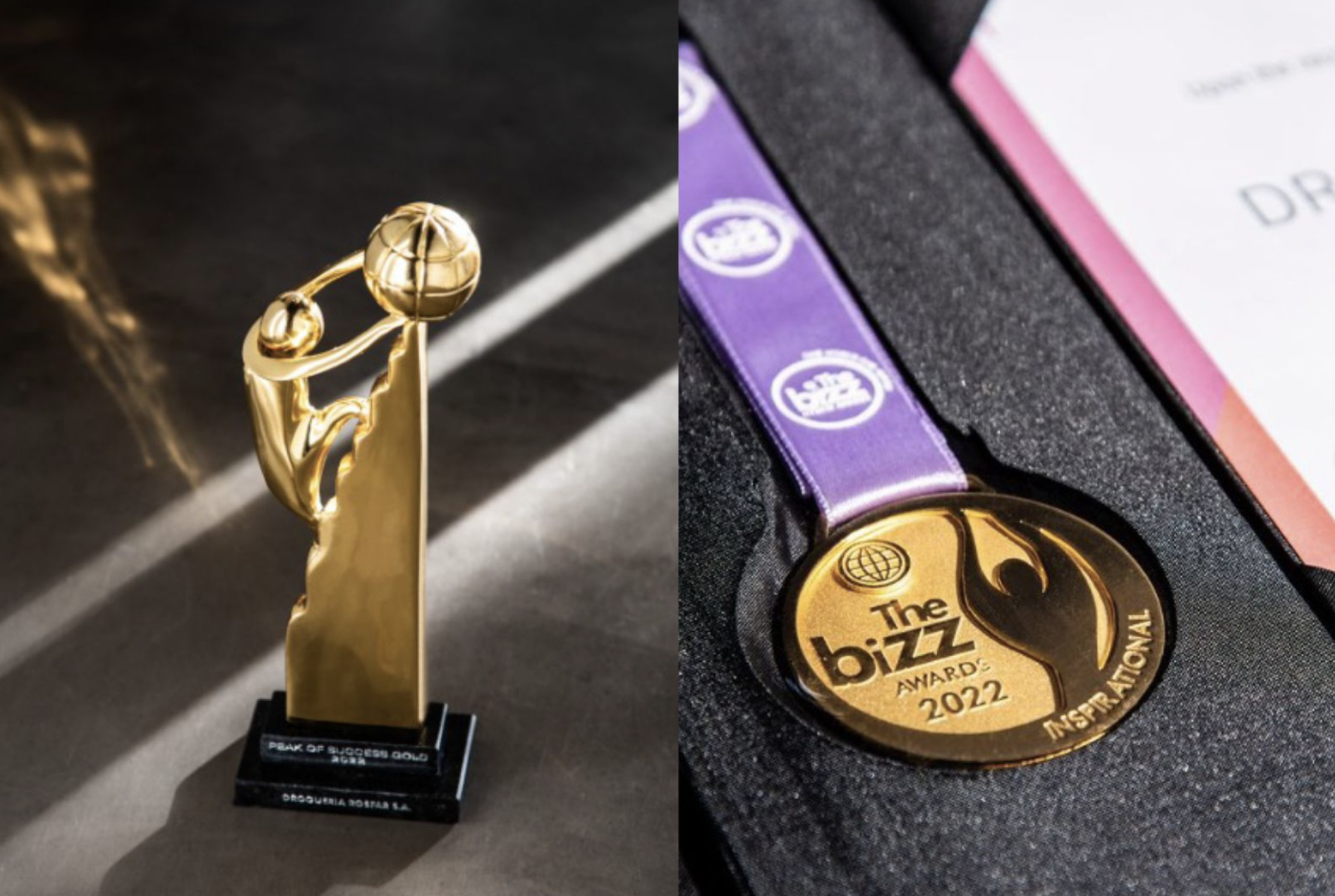 12 years of business excellence
Droguería Rosfar is once again recognized by The Bizz Awards for Business Excellence with the special Peak of Success Golden Edition trophy, an award given to institutions that have demonstrated a track record of success and leadership.
The Peak of Success Golden Edition Award is a recognition granted by the World Confederation of Business (WORLDCOB) to companies that have demonstrated a high level of business excellence and have maintained a consistent level of success over time.
This is in recognition of their commitment to business excellence and the courage to remain at the pinnacle of success through the application of best practices, which serves as an impetus to their management.
The Bizz Awards are granted by Worldcob (World Confederation of Business), an international organization committed to promoting business development, recognizing and encouraging companies and entrepreneurs through its tools and services. An organization of international scope, with more than 3500 members in more than 130 countries.
Droguería Rosfar has been recognized by Worldcob for 12 years, in merit of its high commitment to quality, its commitment to innovation and business creativity, its business development based on principles of good practices adopting a socially responsible culture, details that make it a benchmark for the business sector both in its country and in its region.
Positioning itself in the market as a competitive and leading company that works under international management standards.
In summary, the fact that Droguería Rosfar has won the Peak of Success Golden Edition Award on 12 consecutive occasions indicates that it is a company committed to quality, innovation and sustainable development, which makes it a reference for the business sector in Argentina and internationally.
We congratulate the entire team of this great company for its commitment to business excellence: may the success continue!
Don't forget that your company can also be a #BIZZWINNER.
Nominations for THE BIZZ award are now open and you can submit your company's nomination through: www.thebizzawards.com