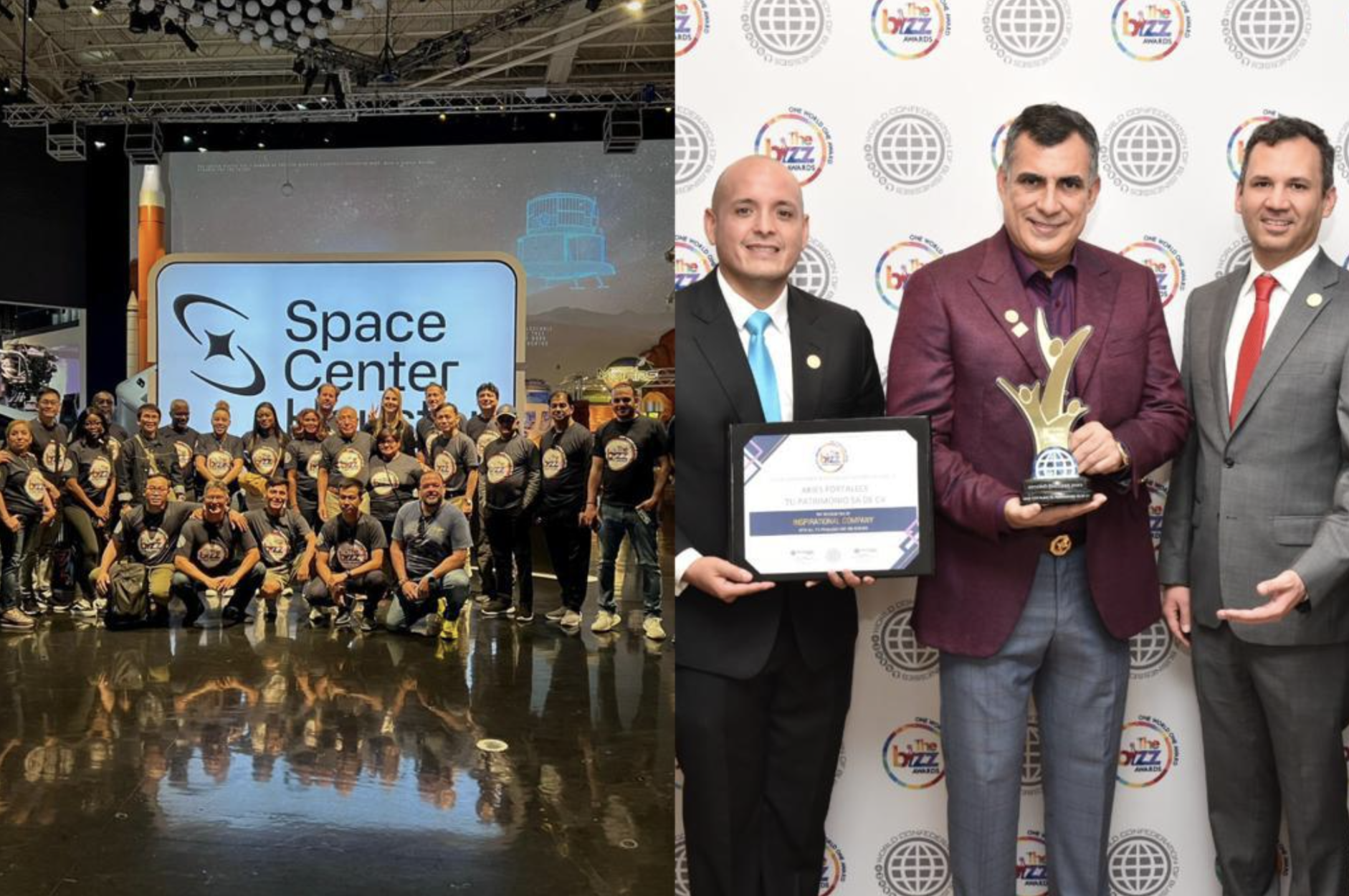 Conoce a los ganadores de THE BIZZ SIGNATURE 2023
La última edición de THE BIZZ SIGNATURE se celebró los días 24 y 25 de marzo en el hotel The Moran CITYCENTRE de Houston, Texas, donde 18 empresas se reunieron para ser reconocidas por sus logros empresariales en una ceremonia. 
Como es habitual, WORLDCOB reconoció la excelencia empresarial de diferentes organizaciones de todo el mundo con el premio THE BIZZ, el galardón empresarial internacional más importante. En esta ocasión, los asistentes disfrutaron de una Recepción de Bienvenida el 24 de noviembre, la ocasión perfecta para establecer redes y conexiones.
Diferentes empresas de todo el mundo estuvieron presentes disfrutando de este gran evento, entre algunas de las empresas que fueron reconocidas en la última ceremonia fueron: DUBAI TAXI CORPORATION (United Arab Emirates), ARIES FORTALECE TU PATRIMONIO SA DE CV (México), RFA ADVOGADOS (Brazil), CERVANTES, LEBRIJA & ASOCIADOS SC (México), MINERA TAURO SAC (Peru), SALSA SUAREZ RESTAURANT-BAR (Cuba), THE DHAKA MERCANTILE CO-OPERATIVE BANK LTD (Bangladesh), CAMBODIA POST BANK (Cambodia), y HOSPITAL WOOD MEDICAL CENTER (Honduras).
Todos los miembros pudieron disfrutar de este evento de dos días con la participación de la Junta Directiva de WORLDCOB y donde los representantes de las empresas participantes pudieron disfrutar de actividades como: recepción de bienvenida, meet & greet, entrega de premios, inclusive una visita a la Nasa, al space center de Houston, entre otros.
"Tenemos grandes expectativas con todas las actividades que estamos preparando para nuestros eventos de este año, sobre todo porque es la primera vez que celebraremos eventos en Kazajistán y Canadá" – Jesús Morán (CEO – WORLDCOB).
Las candidaturas a los premios THE BIZZ ya están abiertas y puedes solicitar tu empresa a través de: www.thebizzawards.com