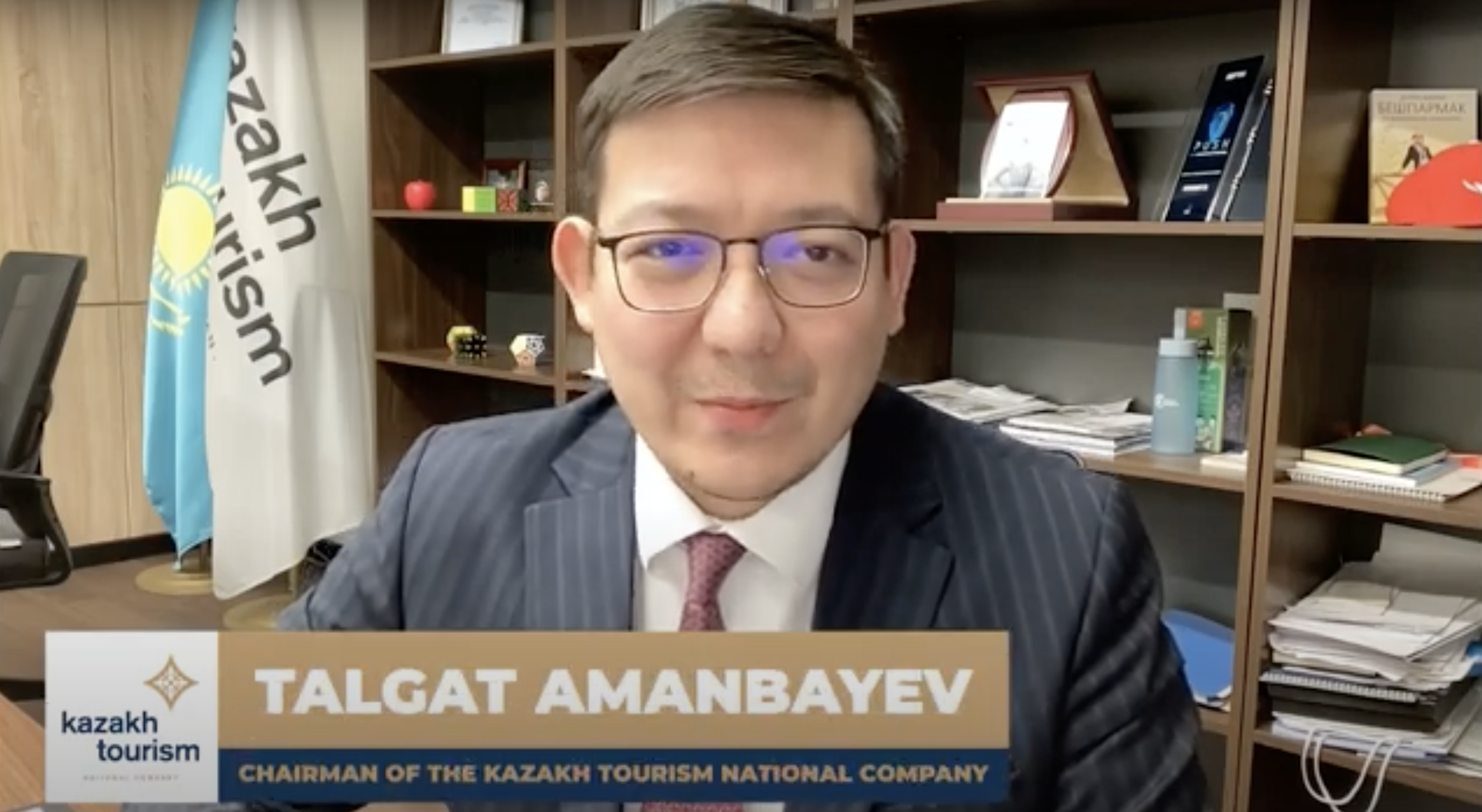 Invitación del Presidente de Kazakh Tourism a THE BIZZ AWARDS EUROASIA
El presidente de "Kazakh Tourism" National Company" JSC, Talgat Amanbayev le invita a THE BIZZ AWARDS EUROASIA 2023, que se celebrará en Astana del 25 al 28 de mayo en el Sheraton Astana. Celebre la excelencia y la innovación, establezca contactos con profesionales y explore un nuevo destino.
WORLDCOB también celebrará un próximo evento que será un BIZZWEBINNAR "Empowering Kazakhstan: The BIZZ Awards Eurasia" que se celebrará el 13 de marzo, con la participación del CEO de Turismo de Kazajstán, Jesús Morán (CEO de WORLDCOB) Daniel Javier (Director de Calidad y RSC de WORLDCOB) Nicolás Caffaro (Director de Asuntos Internacionales). 
A través de este BIZZWEBINNAR queremos promocionar Kazajistán entre las personas interesadas en viajar y disfrutar de este gran destino turístico.
Si quieres nominar a tu empresa a los Premios Bizz, puedes presentar tu candidatura online en www.thebizzawards.com. No pierdas esta oportunidad de mostrar tus logros y destacar en todo el mundo.
Watch the video and apply for the award now! 🚀 #THEBIZZAWARDS #Euroasia2023 #KazakhTourism #Astana #SheratonAstana #Networking #Innovation #Excellence