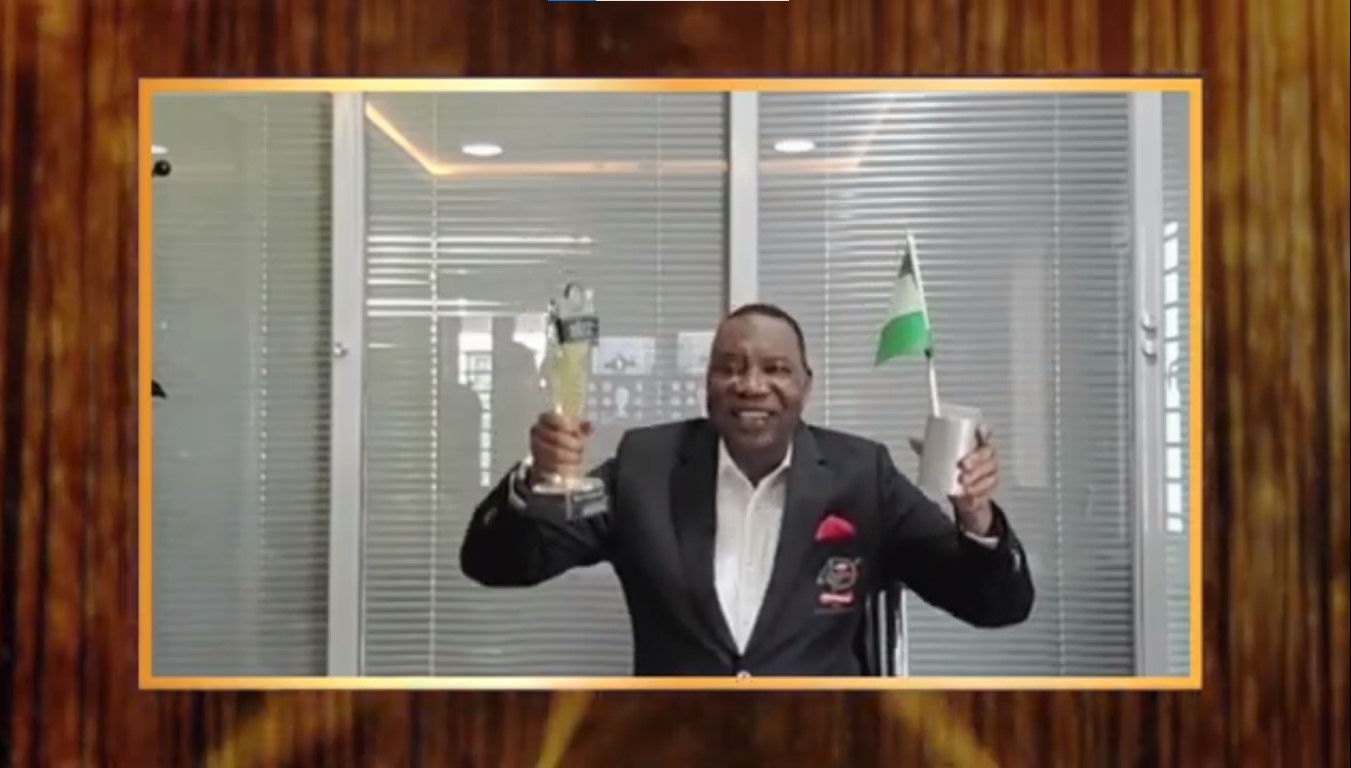 STANDARD INSURANCE CONSULTANTS LIMITED: is accelerating the process of finalizing our digitalization programme whereby people can purchase Insurance Covers
A BRIEF DESCRIPTION OF YOUR COMPANY
STANDARD INSURANCE CONSULTANTS LIMITED (SICL) is an Independent Insurance/Reinsurance Broker with its Headquarters in Lagos, and associate offices within and outside Nigeria. We have been in operation successively since 1980 providing Insurance/Reinsurance Professional Broking Services to the Insuring Private/Public Sectors in Nigeria and across the Globe.
We are a functional member of the Nigerian Council of Registered Insurance Brokers (NCRIB) and Chartered Insurance Institute of Nigeria (CIIN). We are fully licensed by the Regulator, the National Insurance Commission (NAICOM)for over 40 years to transact all classes of Insurance Businesses including but not limited to Oil & Gas, Construction & Engineering, Manufacturing, Special Risks (Kidnapping & Ransom), and other ancillary Insurances including arranging elaborate International Reinsurance Programmes for Reputable Insurance Companies in the Country.
We are proud to be globally represented by formidable Insurance Technical Partners who over the last 100 years have been practicing Insurance Broking Business particularly at Lloyds in London. In Nigeria, we are delighted to be one of the TOP FIVE Insurance Brokers in the Insurance Industry.
HOW   HAS   YOUR   COMPANY   OVERCOME   THE   CURRENT   SANITARY   CRISIS HAPPENING ALL OVER THE WORLD IN ORDER TO BE RESILIENT?
Incidentally, the Insurance Industry has not done badly with the advent of COVID-19 because peradventure, Insurance Cover continues to be provided during the currency of this Epidemic.
In simple terms, Standard Insurance Consultants Limited has taken the opportunity to put together some forms of Insurance Packages such as Policy Extension for COVID19 for Individuals, Corporate Organizations, and others. For example, Medical and Personal Accident Insurance have been extended to cover Covid-19 in case of an insured event. This has resulted in additional premium payments. In addition, whatever the situation is, the Insurance programme is acting as armor against faith and in reality, enormous Investments must continue to be protected and Insurance Cover acts as a SECURITY to back up any Financial Disaster during this period.
In effect, Financial Houses, Shipping, Aviation, Industries, and many others continue to maintain their Insurance requirements as, without Insurance cover, the Investments thereon can be jeopardized.
In consequence of the foregoing, in order to be resilient, SICL has taken the opportunity of thinking outside the box to meet the present challenges of the Covid –
19 epidemic around the Globe.
HOW WAS YOUR EXPERIENCE AT THE WORLDCOB VIRTUAL SUMMIT AND WHAT CAN YOU TAKE FROM THAT?
First and foremost, I have to CONGRATULATE WORLDCOB Team once again for taking proactive actions in the light of the prevailing circumstances with regards to the Covid-
19 epidemic.
The WORLDCOB Team I believe has wisely put into consideration the huge challenges before them and has been able to put their heads together as a Team in providing a solution to ensure that the annual membership activities and others are not disintegrated. This I think is a huge success, and as I have said many times, the Management Team and the entire Staff of WORLDCOB should be applauded.  This swift action has metamorphosed into a successful membership experience.
Therefore, I can take it from this that the WORLDCOB Team is very proactive and innovative in their teamwork.
In conclusion, my experience at the WORLDCOB Virtual Summit was excellent and what I have garnered therefrom is that successful teamwork and taking proactive measures in any situation is the bedrock of successful business undertakings.
HOW IS YOUR COMPANY PREPARING FOR THE FUTURE?
As I said earlier, SICL has been providing Professional Insurance/Reinsurance Solutions to the Insuring Public both to the private and public sectors of our economy over the last 40 years, and we have successfully conducted our business based on the foundation of Trust, Credibility, and Integrity within and outside Nigeria.
Over time, we realized that DIGITALIZATION of our business operations is very key particularly as technology is advancing on a daily basis. I am happy to say that many years back, I had this in mind, and from that time, we have embarked on the digitalization process of our operations generally. At the moment, we have reached an advanced stage in this digitalization programme and our vision is to enable the
Insuring public to purchase/arrange all forms of Insurance products online seamlessly
and also to provide a digital Claims Administration process in order to ensure a faster claims settlement to the benefits of the Insuring public. This we believe will make it
easier for the Insuring public to arrange Insurance covers by bringing all necessary insurance processes to their fingertips.
To this end, we are of the strong belief that our digitalization process will be the best for our Company and the Insurance Industry. Therefore the future looks very promising and bright for Standard Insurance Consultants Limited.
WHAT HAS BEEN THE MAIN CONTRIBUTION OF YOUR COMPANY TO THE MARKET IN YOUR COUNTRY?
First and foremost, our Country Nigeria is a blessed nation such that God in His INFINITE MERCY has endowed us with both Natural and Human resources.
To answer your question, my Company has contributed immensely in providing basic
Insurance advice in the area of Medical Insurance including but not limited to Covid-
19 and other related Insurance Covers. In addition, we have tried as much as possible to advocate the Insurance Companies to provide enough funds through the Banks for the teeming population in the area of both Agricultural Insurance placement and the provision of funds for Housing Programmes.
Therefore, we are trying all our possible best to see that the Insurance Industry in Nigeria is contributing positively to the GDP of the Federal Republic of Nigeria so that the Country can move forward economically.
 WHAT INNOVATIONS HAVE BEEN MADE IN YOUR COMPANY IN THE LAST YEAR?
As I mentioned earlier, the big innovative programme we have embarked upon over the last year is the full digitalization of our Business Operations. Therefore, SICL has invested enormously in the DIGITALIZATION of her Business Operations.
For example, many years back, business people are used to physical meetings from one country to the other and expending humongous funds on air travel, hotel accommodation, etc. With the advent of technological advancement, all these have been minimized as meetings are being held using various e-meeting applications around the world.
With that in mind, SICL right now is accelerating the process of finalizing our digitalization programme whereby people can purchase Insurance Covers, pay premiums, and process claims online. This we believe will add value and benefits to the Insuring public and the Insurance Industry in Nigeria.
WOULD YOU SHARE SOME OF YOUR METHODS AS A LEADER THAT HELPS YOU TO LEAD YOUR COMPANY?
This is a very interesting question and basically, I have put in place EXCELLENT PROFESSIONAL SERVICES to the majority of our Clientele, both Locally and the International scene. The most important strategy I have put in place till now is to ensure that our teeming Clientele has TRUST and CONFIDENCE in our Organization and our ability to deliver our promises. That is why at Standard Insurance Consultants Limited, we ensure that Insurances are placed with Financially Secured Risks Carriers that will not  defect in case of an insured  event.  That  is to say, anybody  arranging their Insurance Cover through us will receive their benefits in terms of Claims settlement as and when the insured incident occurs.
In addition, we go out of our way through our Claims Administration Department to negotiate with Underwriters "ex-gratia" payment in case there is a hitch from the end of our mutual Client in adhering strictly to the terms and conditions of the policy for which the Claim may not be admissible.
I also put in place a mechanism whereby Qualified Professionals are engaged by the Company and this strategy has assisted us tremendously because I strongly believe that putting Professionalism as a top priority is a key function in achieving a successful Business Operation.
Sometimes, I am accused of being "high-handed" in this area but if you want to be successful in business, you must be proactive and disciplined. For me, I always like to see that the RIGHT thing is done at all times. Therefore, when I say "A", I ensure that "my A is A". I also make sure that we work as a TEAM whereby I am the Chief Servant Officer of the Organization and this has translated into the Successes of Standard Insurance Consultants Limited over the last 40 years.
Flowing from the above, I put RECOGNITION and TEAMWORK as a yardstick in my leadership approach, and over the years these have assisted me to lead the Standard Insurance Consultants Limited up till now and I am sure this will continue in the future.
Finally, effective LEADERSHIP in any Organization is of paramount importance and is a major key factor in business success and continuity.