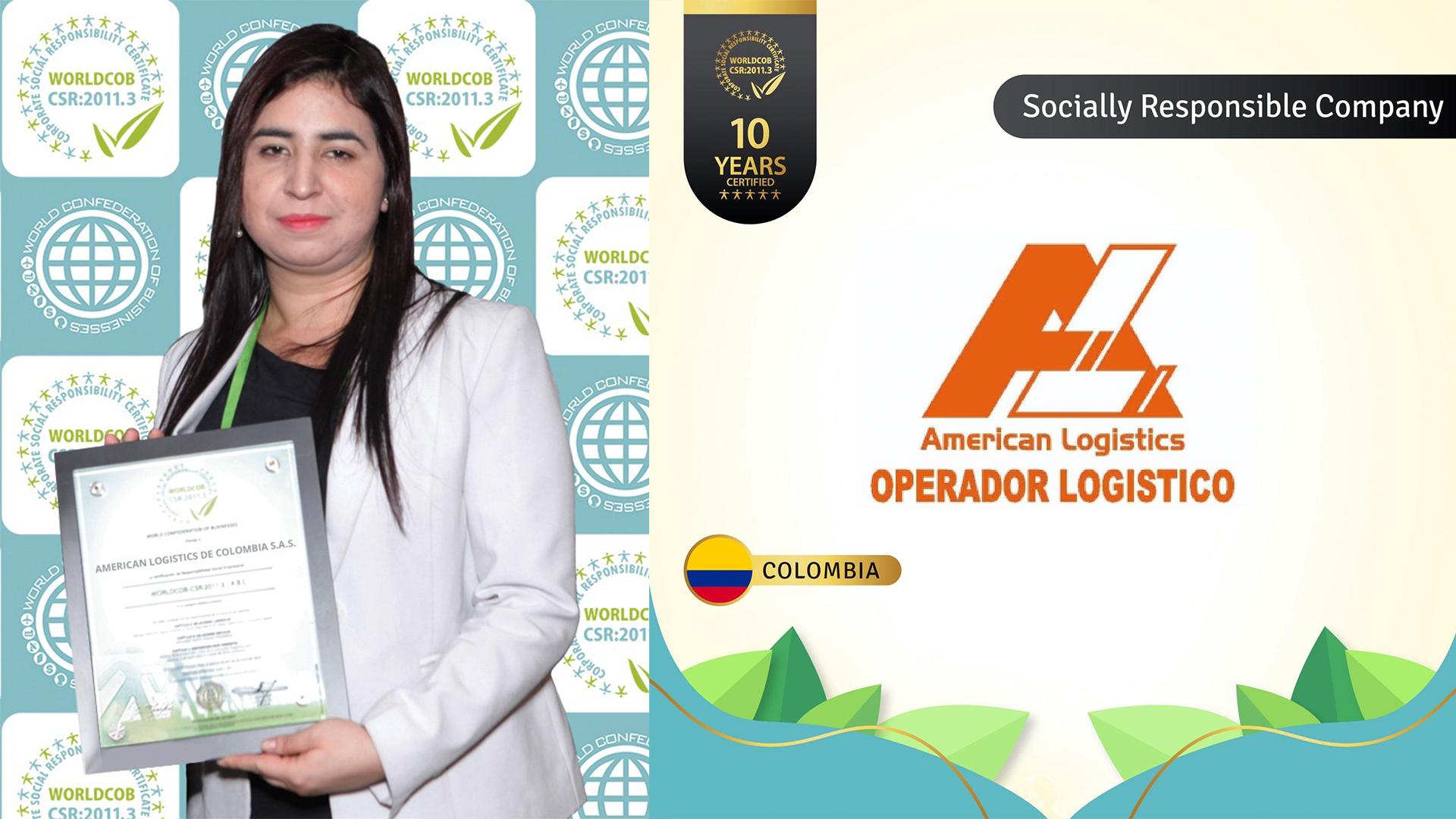 10 years of being a socially responsible company
The company American Logistics of Colombia has been successfully certified this December 1st through the standard #WORLDCOB RSE 2011.3. In addition, a special mention is made to this company as it celebrated 10 years being certified, which makes it the first to achieve this great recognition for 10 consecutive years. 
This logistics company, a leader in the Colombian market, has demonstrated a constant commitment to the wellbeing of its employees to the well-being of its employees, the community and the environment.
Over the past ten years, American Logistic has carried out a series of initiatives and projects that have contributed to the sustainable development of the region. Some of these efforts include implementing environmental management practices throughout its operations, promoting diversity and inclusion in the workplace, and collaborating with non-profit organizations to support local communities.
American Logistic's General Manager, Gabriel Leal Preciado, said, "We are very proud to have been recognized for our commitment to social responsibility for so many years as it has allowed us to demonstrate compliance with our social responsibility axis. We firmly believe that it is our responsibility to contribute to the sustainable development of our community and to protect the environment for future generations".
The company has been awarded for having a differential focus on sustainability and social responsibility, American Logistic has become a role model in the Colombian business world.
Congratulations to the entire team of this great company Gabriel Leal Preciado (General Manager), Ana María Mesa Silva (Integrated Management System Director), Loren, Celeita Villalobos (HSEQ Analyst) and Diana Bedoya (Management Assistance). 
Don't forget that your company can also obtain this certification and be considered socially responsible. 
More information 👉🏻www.worldcob-csr.com