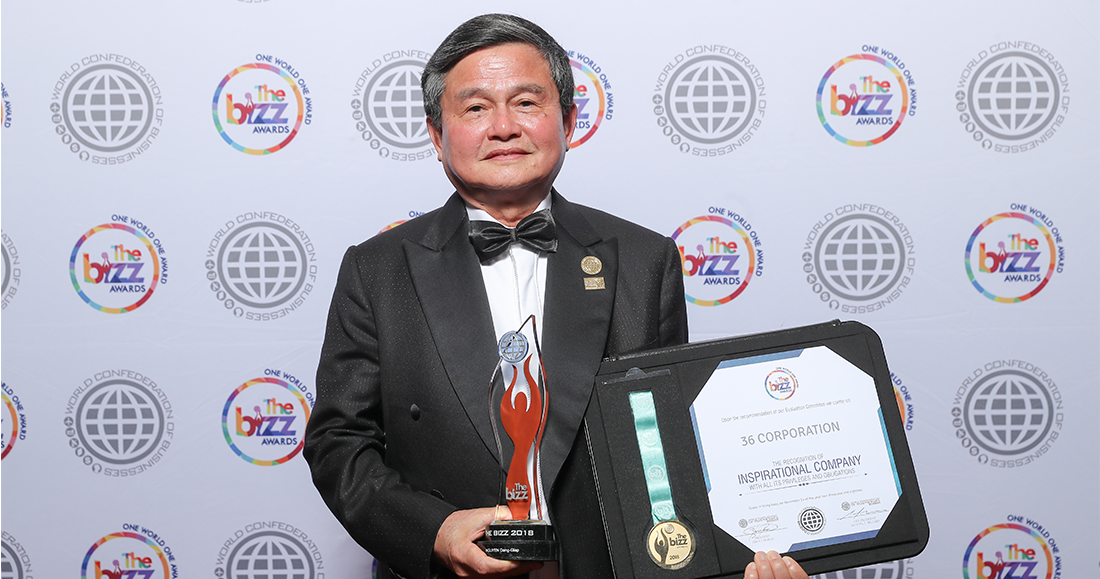 36 CORPORATION: "All of the Projects that are Developed by us are Seen to be Exceptionally Successful"
From a humble company at the time of establishment in 1996 to global successful company from Vietnam, 36 Corporation has come a long way. The company was recognized with THE BIZZ Awards for the first time on the ceremony celebrated in Hong Kong last November.
Regarding this recognition, Mr. Nguyen Dang-Giap granted us an interview.
1.Description of your company
Established on 04/04/1996 by the Ministry of National Defence (MOD) and successful transformation to the form of Join Stock Company in July 2016.
2.Business sector
Construction and Civil Engineering,
Design-Bid-Build,
Infrastructure investment,
Air conditioner and ventilator inst,
Elevators and escalators installment,
Mining and construction material,
Real Estate Development,
Energy development,
3. What are the goals of your company?
We are striving to be Vietnam's leading construction and civil engineering corporate group in 2025
4. What are the competitive advantages of your company?
Transformational managers,
Wide experiences and well-earned reputation,
Discipline in the workplace and qualified staff,
Our strong corporate culture,
And the operationally excellent management system.
5. What has been achieved by your company since its creation?
Gain the "Labor Hero" title, which is the highest degree of distinction for exceptional achievements in the national economy and culture.
Third class Labour Medal (2005, 2006, 2008)
Second class Labour Medal (2007)
First class Labour Medal (2011)
Outstanding Vietnamese Entrepreneur (2007, 2010, 2013, 2014)
Vietnam Enterprise Association Award Golden Cup for "Branding and Trademark" (2007)
Famous Brand in Vietnam (2009)
CSR cup awarded by UNESCO (2011)
Top 10 for Vietnam Famous Brand (2014, 2015)
Asia Pacific Entrepreneurship Award (2017)
6. What projects has your company developed?
We have participated in a vast number of infrastructure development across Vietnam and Lao. All of the projects that are developed by us are seen to be exceptionally successful outcomes, high quality and excellent management, positioning ourself at the top of civil engineering and investment corporations in Vietnam. Some outstanding projects are:
The center of Vietnam television Broadcast construction project,
Bach Mai hospital construction project,
National highway no.19 and national highway no.6 investment and construction projects,
Khe Bo and Ban Ve hydroelectric plants construction projects,
The Education Centre of National Economics University construction project,
7. What are the most challenging goals that your company has accomplished?
From a humble company at the time of establishment in 1996, after twenty years we have positioned ourself at the top of civil engineering and investment corporations in Vietnam. In early July 2016 we launched the IPO successfully with the charter capital of USD 18.9 million. And shortly after the IPO, we have raised our chartered capital to USD 41 million in July 2017. This is considered the most important milestone on the road to success of 36 Corp