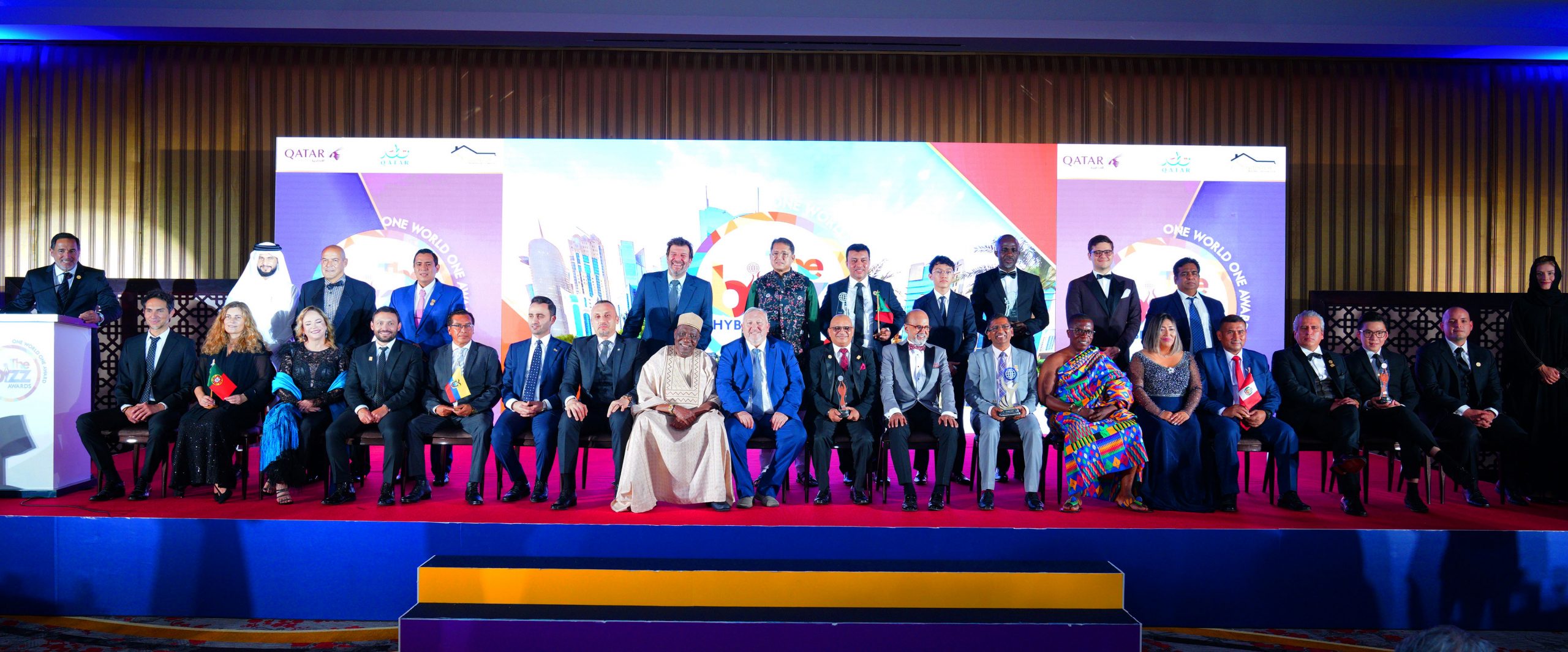 A New Era of THE BIZZ began in Doha-Qatar
From November 23 to 25, THE BIZZ AMEA 2021 award was held at The St. Regis hotel in Doha, Qatar, now as a hybrid event, where more than 30 companies were awarded with the most important business recognition in the world.
The event was officially supported by Qatar Tourism, the country's highest tourism institution, Qatar Airways, and sponsored by SIGNATURE GLOBAL REAL ESTATE LLC (United Arab Emirates), winners of THE BIZZ award in the "Inspirational" category.
"After a long time we finally have the privilege of celebrating this edition in Doha and we couldn't be happier with the beginning of this new era of THE BIZZ in a city that is so familiar and close to us, we are truly honored to have the support from important local institutions such as Qatar Tourism and Qatar Airways to organized THE BIZZ AMEA 2021 in Qatar. " – Jesus Moran (President of WORLDCOB)
The 3 days event began on November 23 with a welcome reception for all members representing the companies awarded on this edition, then, the next day they enjoyed a Workshop led by Nancy Branger (Director of Human Development), later In the evening the Dinner Gala Ceremony was held and closed on the 25th with a guided city tour in Doha, exclusively for the winners.
"Last year we explored virtuality with the recognition meetings and the WORDLCOB Virtual Summit and we learned its benefits closely, that is why this year we introduced the hybrid experience" – Daniel Javier, Director of Quality and CSR at WORLDCOB, comments during his opening speech in regards to the fact that THE BIZZ is now a hybrid event that combines the virtual event with the on-site event.
In addition to the on-site activities that WORLDCOB members could enjoy, the event could also be followed in real time through www.thebizzhybrid.com, a fully interactive platform that allowed users to interact in real time with business people from around the world, visit the booths of the companies of this edition of THE BIZZ and watch the live streaming of the award ceremony.
Some of the local companies that were awarded in this edition were WEST BAY PETROLEUM CO.WLL (Qatar),  DOHA BANK (Qatar), DARWISH INTERSERVE FACILITY MANAGEMENT (QATAR) and AI INTEGRATED QFZ LLC (Qatar).
The date is now for 2022 where THE BIZZ Eurasia will be held on May 25 to28 in Kazakhstan and THE BIZZ Americas on July 29-31 in Toronto, Canada.