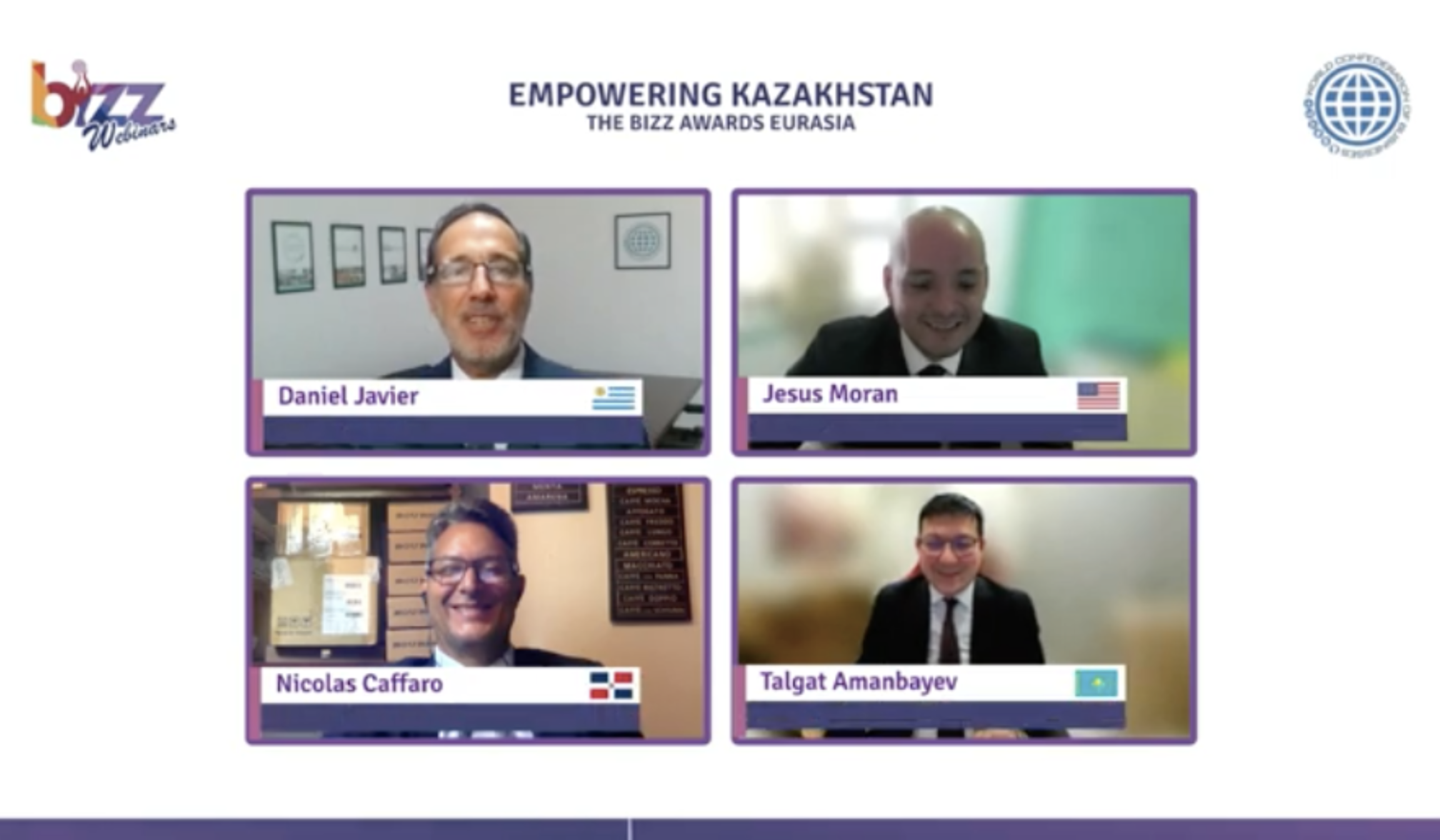 BIZZ WEBINAR "Empowering Kazakhstan: The BIZZ Eurasia Awards"
On March 14, the BIZZ WEBINAR "Empowering Kazakhstan: BIZZ Eurasia Awards", where valuable information about the city of Astana, its attractions and the BIZZ Awards was shared.
In addition, President of "Kazakh Tourism" National Company" JSC, Talgat Amanbayev extended an invitation to different companies to the most important event, THE BIZZ AWARDS EUROASIA 2023, which will be held in Astana from May 25-28 at the Sheraton Astana. Excellence and innovation will be celebrated here, with the aim of networking with professionals and exploring a new destination.
The guest speakers of this BIZZ WEBINAR were Talgat Amanbayev (CEO of Kazakhstan Tourism), Jesus Moran (CEO of WORLDCOB) Daniel Javier (Quality and CSR Director of WORLDCOB) Nicolas Caffaro (Director of International Affairs), who will promote Kazakhstan to people interested in traveling and enjoying this great tourist destination.
This BIZZ WEBINAR can be viewed through this YOUTUBE video with simultaneous interpretation in Spanish and Russian. 
If you want to nominate your company for the Bizz Awards, you can apply online at www.thebizzawards.com Don't miss this opportunity to showcase your achievements and stand out worldwide.
Watch the video and apply for the award now! 🚀 #THEBIZZAWARDS #Euroasia2023 #KazakhTourism #Astana #SheratonAstana #Networking #Innovation #Excellence