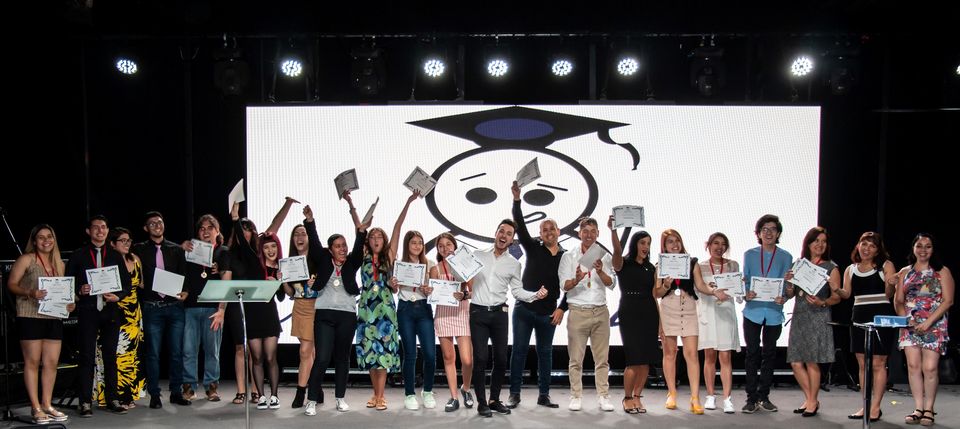 Colegio Online: Pioneers in implementing 100% online school education with Realtime tutors
Let's learn more about Chile's Colegio Online , winner of THE BIZZ award, and certified in Corporate Social Responsibility. As pioneers in total virtual education in Latin America, this company has also been able to expand the scope of its services.
An educational system for minors
From the start, our online tutoring system has been a distinguishing feature later adopted by others from institutions to universities. Our system is like a traditional classroom-based college, but the main difference is that our education is completely online. However, we conduct periodic assignment evaluations, homework, and tests, among others.
Organization of Course Contents
The course contents are organized based on the corresponding academic grades of the student—from 1st to 12th Grade.
We impart standard international subjects and the contents of these subjects are arranged in 10 topics.
We recommend completing the required subjects within 10 months as each subject is subdivided into 4 weeks. The contents are then evaluated periodically.
We are an institution with history, always innovating and with a vision of the future. We offer personalized student content tailored to each student.
We have our own, well-organized study curriculum. All content, activities, and evaluations can be accessed on our website at any time—24 hours a day, every day of the month.
We care for each student, delivering content, tutoring, and flexibly organizing the study schedule based on their activities. We also provide reinforcement when necessary. So, the study plan is personalized based on the requirements of each student. Regarding the organization of time, the study schedule is arranged by both guardians and students.
Live online tutoring
Students are supported pedagogically and didactically by their tutors through live chat during their school study period.
The study periods can be organized in the morning, afternoon, and/or evening; and tutoring is provided for all of them!
STUDY VALIDATION
USA: as an alternative, our students can validate their studies in the United States with the grades obtained from our Online College, and later formalize this validation in their country. (This option will incur additional cost in U.S. dollars).