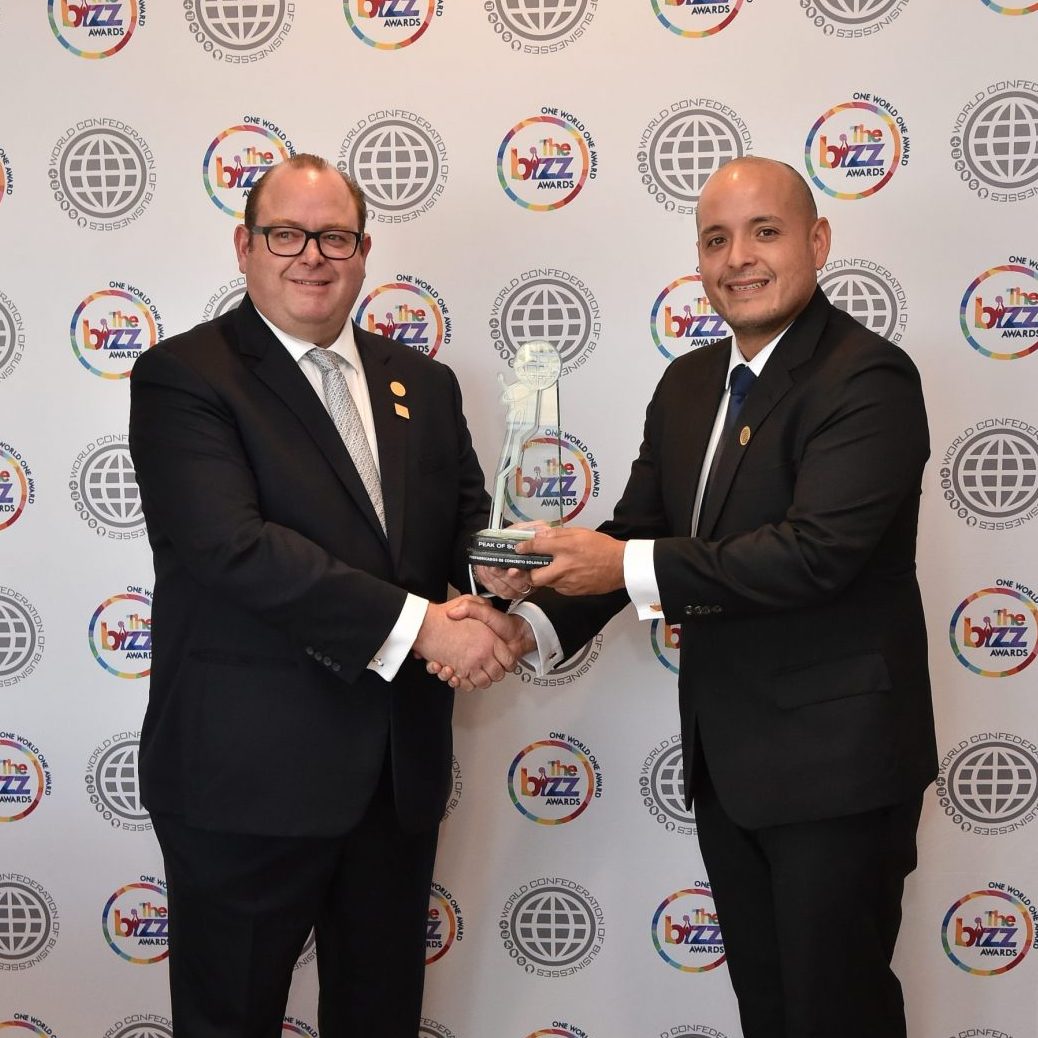 Empresas de todo el mundo fueron galardonadas con el premio THE BIZZ SIGNATURE 2022 en Houston, Texas
La última edición de THE BIZZ  SIGNATURE se celebró con éxito en Houston, Texas, USA el pasado 25 y 26 de marzo, en las instalaciones del hotel The Moran City Center , con la presencia de varios representantes de empresas de todo el mundo,con más de 9 premiados y 27 unos invitados.
El evento de dos días comenzó el 25 de marzo, con un meet and greet que estuvo acompañada de una elegante cena para deleitar a todos los miembros ganadores de WORLDCOB; más tarde, el 26, en horas de la mañana, se realizó una visita privada al centro espacial de la Nasa, todos los miembros disfrutaron de esta salida y se tomaron diferentes fotografías. Posteriormente, en horas de la tarde, se celebró la tan esperada ceremonia de premiación personal  dirigida por Jesus Morán, Presidente de WORLDCOB.
La ceremonia personalizada de premiación fue dirigida por Jesús Morán (Presidente), Michael Bellido (Vicepresidente), y Nicolás Caffaro (Director de Relaciones Internacionales).
Las reuniones personalizadas consistieron en una reunión directa con las empresas en el que se tomaron diversas fotografías con el premio, de manera que galardonar a los premiados. 
Importantes empresas como ENVASERV RESEARCH CONSULT LIMITED (Ghana), SD ASSOCIATES SDN BHD (Malaysia), HIDDEN BRAINS INFOTECH PVT. LTD. (India), MARYMATHA INFRASTRUCTURE (India), COLEGIO ONLINE LAT (Chile), PREFABRICADOS DE CONCRETO SOLANA (México), recibieron el premio "THE BIZZ" , que se otorga a las organizaciones que se destacan por su excelencia empresarial. 
La próxima edición de THE BIZZ AMERICAS 2022 se celebrará en El Hotel Ritz-Carlton de Toronto (Canadá), del 29 al 31 de julio, con el apoyo de Destination Toronto, la principal autoridad turística del país.
Si desea participar, las solicitudes ya están abiertas en www.thebizzawards.com