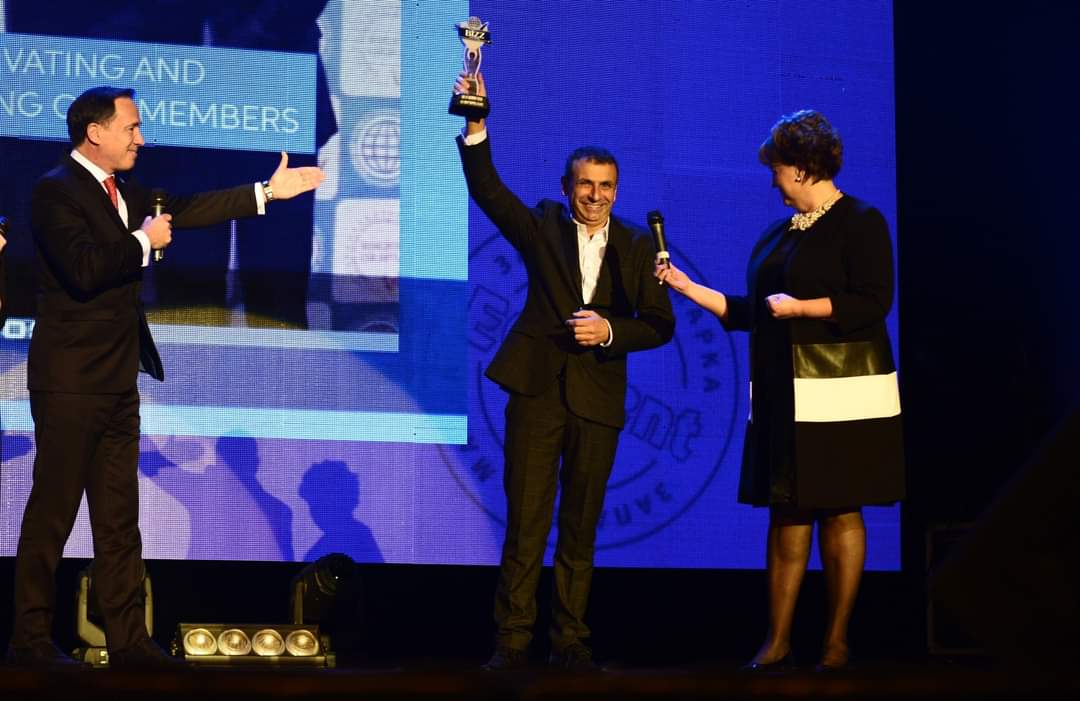 EO DENT recibió el premio THE BIZZ en una ceremonia privada en Bulgaria
El viernes 11 de noviembre, la Clínica Dental EO Dent fue reconocida con el premio THE BIZZ en la ceremonia privada por sus 20 años con un concierto benéfico titulado "20 AÑOS CON UNA SONRISA", junto con pacientes, colegas, socios y amigos, en Bulgaria. 
Fue una ceremonia privada que fue conducida por nuestro Director de Calidad y RSC, el Ing. Daniel Javier, quien reconoció la excelencia empresarial de EO DENT y les entregó el trofeo "BE A LEGEND" por su cuarto año consecutivo como ganadores del premio THE BIZZ. Se mostró muy contento por esta celebración realizada en el Palacio Nacional de la Cultura de Bulgaria, y deseó sus mejores deseos de éxito a todo el equipo de la empresa, especialmente a la Dra. Veneta Pavlova y al Dr. Valentin Pavlov – cofundadores y creadores de EO DENT.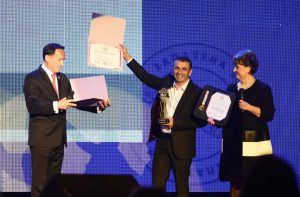 El equipo de "EO Dent" es el que regala sonrisas y hace feliz a la gente cada día. Este es nuestro capital más valioso, dice la Dra. Pavlova. EO Dent es la mayor cadena de clínicas dentales de Bulgaria, que es una base universitaria acreditada para la especialización de dentistas. 
Felicitamos a todo el equipo de esta gran empresa por su compromiso con la excelencia empresarial. ¡Que el éxito continúe!
No olvides que tu empresa también puede ser una #BIZZWINNER.
Las candidaturas para el premio THE BIZZ ya están abiertas y puedes solicitar tu empresa a través de: www.thebizzawards.com