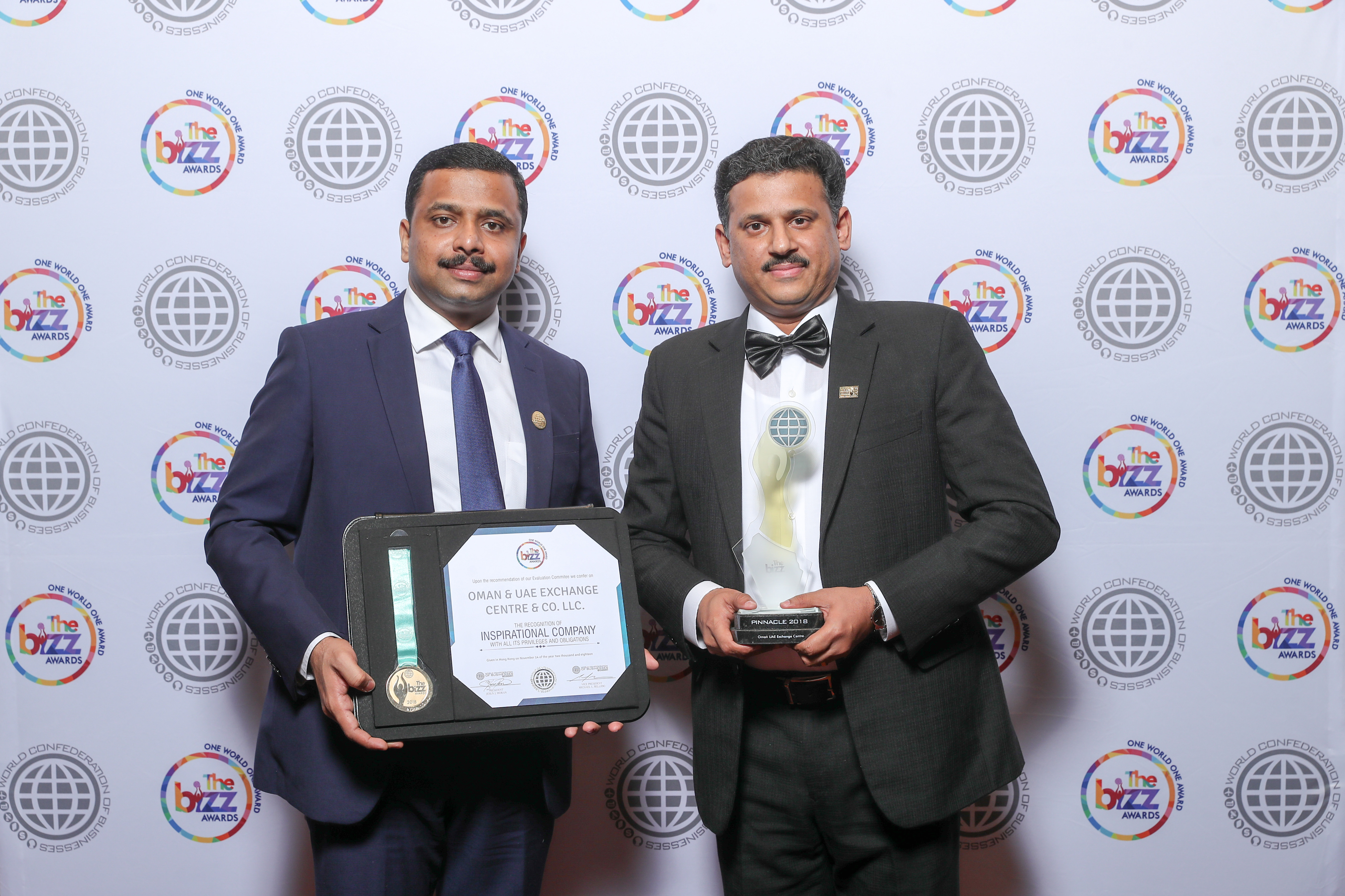 Oman UAE Exchange: A Brand Synonymous with Trust and Service Excellence
1. A Brief Description of the company?
Oman UAE Exchange commenced its operations in the Sultanate of Oman in the year 1995. In a very short span of time, the brand has exponentially grown and expanded its branch network to 56 outlets, which is the largest in the Sultanate. The brand holds a license from the Central Bank of Oman and offers its customers with money transfer and foreign exchange services. It is also a member of prestigious global associations and has been recognized and awarded for its quality and business excellence over the years. For more information please visit www.omanuaeexchange.com.
2. How has your company's trajectory been in the market?
The company's primary objective has been to continuously enhance the customer experience by exploring newer, faster and more convenient channels of remitting money across the globe.
The company's constant endeavor to enter the digital platforms has been highlighted in their vide gamut of service offerings such as system integration with the Royal Oman Police for directly capturing a customer's details from his/her Resident/National ID card, self-service kiosks, and other quick and real-time remittance products such as FlashRemit and IMPS.
Oman UAE Exchange, a renowned money transfer, foreign currency exchange and payment solutions brand in the Sultanate of Oman, recently announced the launch of its new money transfer mobile app and website as part of its digital offerings. The new online service offers customers a secure, swift and hassle-free way to send money anywhere anytime from Oman, at preferential exchange rates.
With the introduction of this latest service, Oman UAE Exchange becomes the first exchange house in the Sultanate to provide an online money transfer service that is developed and fully-operated in-house. Available on both iOS and Android, Oman UAE Exchange's mobile app and website comes with a user-friendly interface that includes features such as real-time transaction tracking, exchange rate alerts via email and SMS messages, voice commands, secure login options using one-time passwords, face recognition and fingerprints.
Leading the Way
With an emerging economy, plenty of foreign investments, and increased cross-border activities, it is imperative to have strong compliance mechanisms that address transparency, accuracy, and convenience.
This is where Oman UAE Exchange, a leading money transfer and foreign exchange brand in the Sultanate, stands out among the crowded financial players.
Known to be early adopters of technology, Oman UAE Exchange had embedded resilient compliance and security protocols since the commencement of its business operations in 1995. This was done to ensure that every financial transaction of the customers is securely conducted and to safeguard the interest of the customers, community and the country for the overall growth of the economy.
For instance, the Suspicious Activity Monitoring, Customer Due Diligence (CDD), Enhanced Due Diligence (EDD), Watch List Filtering and Integrated Fraud Management modules provide the brand with real-time alerts for any possible money laundering, terrorist financing and fraudulent activities.
The strong compliance architecture coupled with the business continuity plan strategy has further strengthened the internal controls, financial reporting, and operational efficiency, thus, enabling Oman UAE Exchange to manage complex risk challenges. Moreover, the integrated approach ensures a more robust regulatory compliance, better cost synergy and reinforces the trust among regulators and international banks, influencing them against de-risking the industry.
Connecting with Communities
A dominant player in the market, Oman UAE Exchange has become a brand synonymous with trust and service excellence. The brand's passion for 'going the extra mile' and strong values of Integrity, Empowerment, Commitment and Care has resulted in goodwill and bolstered trust among its customers, partners and regulators.
The formal remittance channels, over the years, too have brought a transformational change in the lives of the migrant workforce and foreign reserves in the economy's treasures, creating a more sustainable future and upward mobility for individuals, families, community and the nation.
Oman UAE Exchange is also an active participant in various national- and community-based events like World Water Day, Blood Donation Camp, Measles Vaccination Camp, Traffic Safety Week, Soorya Festival etc.
3. What are the competitive advantages of your company?
The journey of Oman UAE Exchange is filled with many firsts. The notable ones include:
First exchange house in Oman to have a Foreign Currency Wholesale Bank Notes Division.
First & only exchange house in the Sultanate to have the Society for Worldwide Interbank Financial Telecommunication (SWIFT) connectivity.
First exchange house to be appreciated by the International Monetary Fund (IMF) and Financial Action Task Force (FATF) for measures undertaken to combat money laundering.
First exchange house to earn three Integrated Management System (IMS) re-certifications in 2018 (ISO 9001:2015 for demonstrating Quality Management System, ISO 14001:2015 for Environmental Management System & OHSAS 18001:2007 for maintenance of occupational health and safety).
First exchange house to support Omanisation programme since its inception, with 65% Omanis spread across various verticals.
First exchange house to introduce Self-service kiosks where customers can complete the transactions without any human intervention
And Now with the Launch of Online money transfer on December 12, 2018, Oman UAE Exchange has become the first exchange house in the Sultanate to have its own Online money transfer portal which is fully developed and operated in-house.
4: What is the importance of receiving THE BIZZ Award for your company?
We are delighted to have won the Bizz Award, eighth year in a row. It's a testament to our passion for excellence and innovation; a passion that is rooted in our strong commitment towards our customers, employees and stakeholders. We have always linked our success to the overall progress of the communities that we operate in.
The Award is important for us because it is created by the World Confederation of Business (WORLDCOB), the Bizz Awards recognizes leading businesses from around the world that contribute to the progress of their local economy and the world economy. The winners are picked after an exhaustive evaluation process by an autonomous body, comprising of business experts from across different sectors. The evaluation is based on six criteria – Business Leadership, Management Systems, Quality of Products and Services, Business Creativity and Innovation, Corporate Social Responsibility, and the company's Achievements
5: What are the future plans of your company for the next years?
With the strength and reach of our vast network and capabilities, we believe in creating technology-led innovative solutions that facilitate and empower customers with a seamless financial experience. We will continue to contribute to the country's goal of an advanced digital society and offer products that bring added value and convenience to customers and sticking to our basic and core values, Integrity, Empowerment, Commitment and Care.