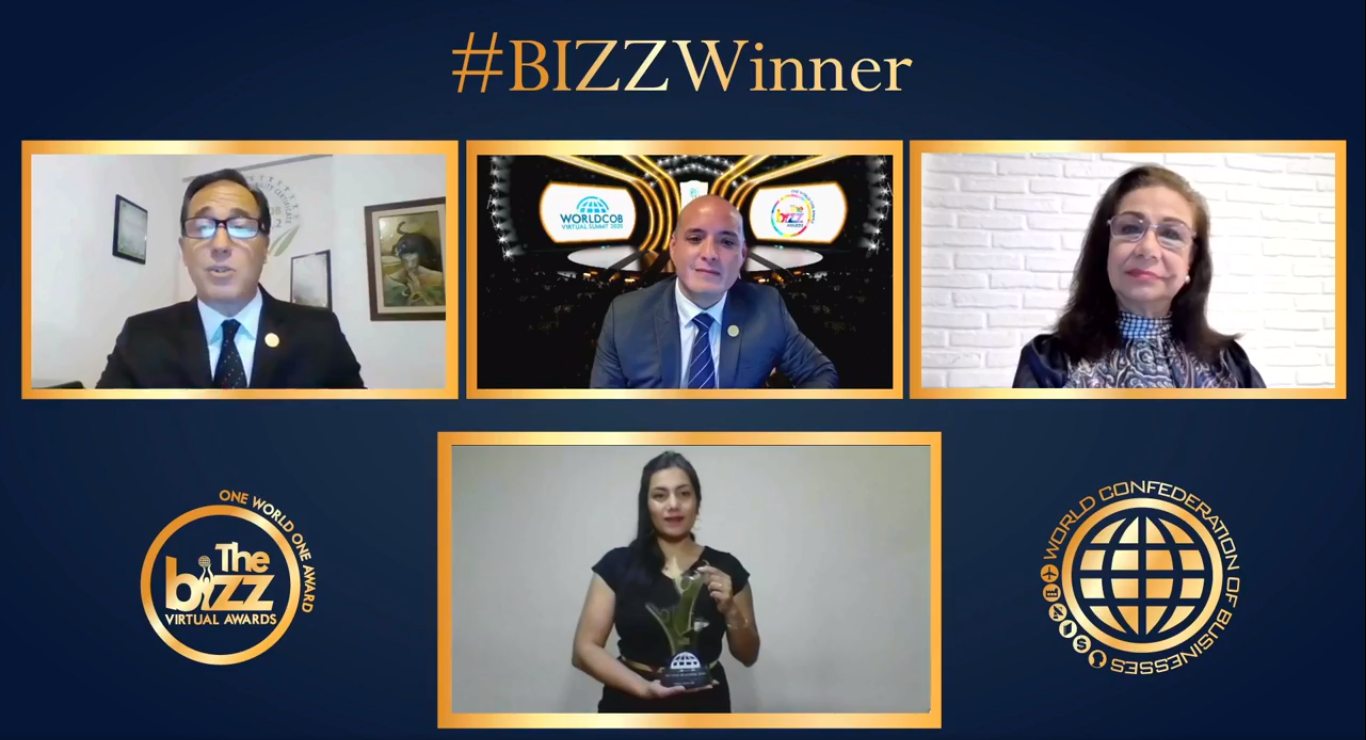 WORLDCOB Recognition Meeting
Last November 4, WORLDCOB's first Recognition Meeting took place, a virtual space created by the World Confederation of Businesses to recognize and reward companies that have won THE BIZZ award, even during these times of social distancing experienced by many countries around the world.
The events organized and planned by WORLDCOB this year were postponed until 2021, due to travel restrictions because of the current pandemic. However, WORLDCOB's Board of Directors created a new way to continue promoting and encouraging business development through recognition and celebration of THE BIZZ ceremonies.
During this event, 3 companies were awarded in a virtual environment: Deco Locks of Panama, Colegio Online de Chile, and Dental X of Canada. At the meeting, the main representatives of the company and some staff members joined to receive this recognition for their business achievements.
This recognition meeting was led by Jesus Moran (CEO), Daniel Javier (Director of Quality and CSR), and Nancy Branger (Director of Human Development).
"There is a great deal of effort behind this event; thanks to technology and those who anticipated the future, we are now able to enjoy this wonderful experience" – Nancy Branger.
Each award-winning company received their certificate and recognition kit in their country of origin days before the actual event took place as part of their WORLDCOB membership benefits.
After the ceremony was completed with all THE BIZZ winners, this virtual event will be held again on December 16 and 17 at the WORLDCOB Virtual Summit. To participate, register for free here at https://worldcobvirtual.com/registration