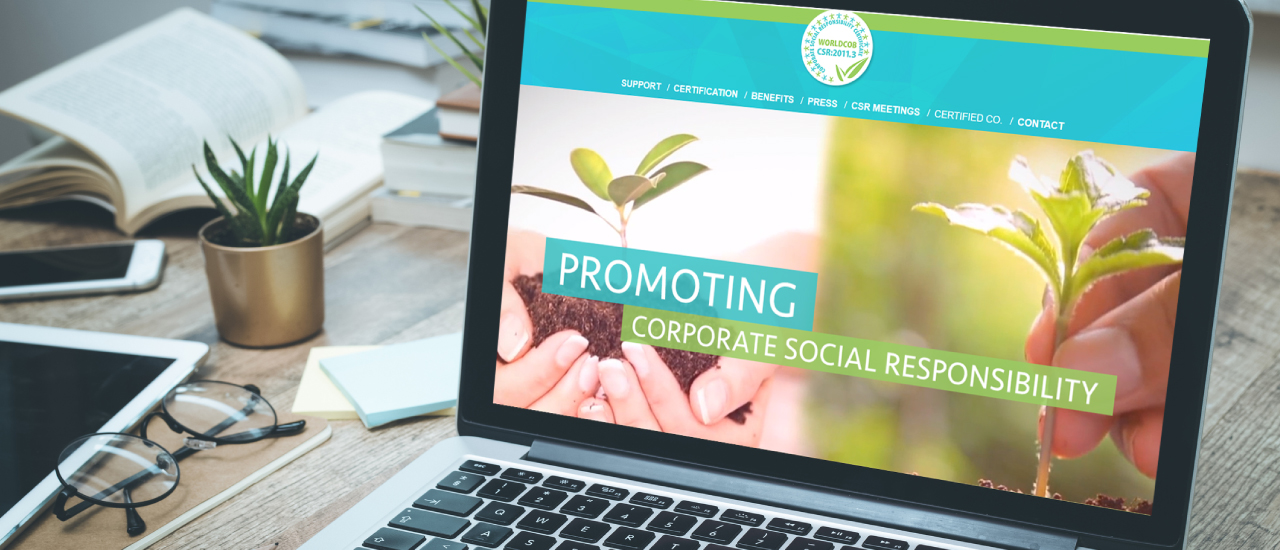 10 Reasons Why Startups Should be Socially Responsible From the Beginning by Rodrigo Tavares
"Alto Nivel," a magazine from Mexico, published an article that highlighted 10 main reasons why startups should be socially responsible with their business practices from the beginning.
"Corporate responsibility is to be built in from the beginning. If a CEO is not socially aware, then he or she will not be able to be a promising leader".
By Rodrigo Tavares
Significantly reducing unnecessary risks
The ESG's extra filter evaluates companies based on their corporate governance, working practices, environmental risks, and social impact.
This makes it possible to pinpoint answers to specific and relevant questions facing the business community today. For example, do the founders have a track record of evading or not paying taxes? Do the products offered by the startups potentially violate human rights or the environmental standards of some countries? Do they contribute in any way to climate change?
These risks, if not properly addressed, can impact the total valuation of a company in a negative way. Based on a recent study done by EY, only 13% of investors would not change their minds, even if they knew a company they're buying could contribute to a shortage of resources (like water). Put simply, sustainability involves identifying well-managed companies that do not just focus on the present but have long-term views.
Socially responsible companies have bigger profits
A staggering number of studies have been done revealing clear statistics that show the correlation between social responsibility and bigger profits. For example, the Boston Consulting Group analyzed more than 300 pharmaceutical, consumer goods, oil and gas, banking and tech companies. This recent study found that those with more ethical operations made bigger profits. They were also viewed in a more positive light and valued above their competitors.
More sales and growth potential
This happens because the trend of being a conscious consumer is constantly increasing. On a more global perspective, one report shows that 66% of consumers surveyed in approximately 60 countries are willing to pay higher prices for goods when these goods are purchased from companies that value the environment.
Another study claimed that 87% of Americans would decide to purchase a product from a company if this company advocated for a specific issue that the consumer cared about. If a startup sells any product or provides services that negatively impact the environment or society, their growth could be hindered.
Greater ability to recruit and retain employees
Contributing in a meaningful way—defined as the feeling that one's job contributes to the well-being of society—was identified as the third most important factor in an employee's commitment during the study. These findings attest to the fact that employees who feel that their jobs serve some social purpose are prone to show a greater level of brand or company loyalty.
Better group cohesion, motivation, and corporate reputation
Both labor and productivity efficiency come from a series of factors, including group cohesion, motivation, and ultimately corporate reputation. Based on statistics, 42% of a company's reputation is based on the consumer's perception of a company's efforts regarding corporate social responsibility.
More innovation and differentiation drive competitiveness
We know that corporate social responsibility feeds innovation and differentiation. This, in turn, drives competitiveness. Here's a real-world example. Look at the marketing forces behind famous brands like Nike and Adidas. They are constantly pressured to stay at the forefront of innovation and the design of sustainable materials and technologies. Adidas started their journey with a line of products using plastics extracted from the ocean. Nike, in turn, chose to invest in technologies like ColorDry (water-free dyeing), with the goal to preserve the environment.
Investors demand responsible investment
This trend began almost a decade ago when large institutional investors started to break away from "sin stocks". Some examples of this are the Norwegian sovereign wealth fund. They withdrew from a South African mining company called DRD Gold, and the South Korean arms company known as Poongsan Corp.
As time goes on, it is becoming clearer that socially responsible assets perform much better in the corporate world. For this reason, both asset managers and owners are constantly looking for more opportunities to expand in that area. With this in mind, we can expect business giants like Andreessen Horowitz, Sequoia, 500 Startups and many others to start to begin applying ESG filters—if nothing else than to appease and respond to the pressures from their partners.
Lowering production costs
The use of production methods to reduce waste and provide re-utilization incentives results in lower production costs. This same principle applies both ways. For example, small retail startups that start to rethink the use of plastic packaging or the SpaceX space program that recycles or reuses rockets. To be environmentally and financially conscious are basically two sides of the same coin.
Large corporations prefer corporate socially responsible suppliers
For many years, a small number (or a handful) of large corporations, such as Unilever, wanted their suppliers to integrate ESG practices. But now the list has substantially grown to include large companies like Samsung, General Motors, Colgate-Palmolive, and hundreds of other large corporations currently ranked on the Dow Jones Sustainability Index. If a startup business venture plans to supply these large corporations, their chances of success are directly linked to their own corporate responsibility standards.
Do not postpone the inevitable
When it comes to investors, consumers, employers, and suppliers pressuring companies to implement socially responsible practices, it is both easier and cheaper to start on the right path. If you are forced to redesign strategies and business models in a last-minute bid to catch up with the market, things may not work out well. Ultimately, "corporate social responsibility is not about size, it's about vision."