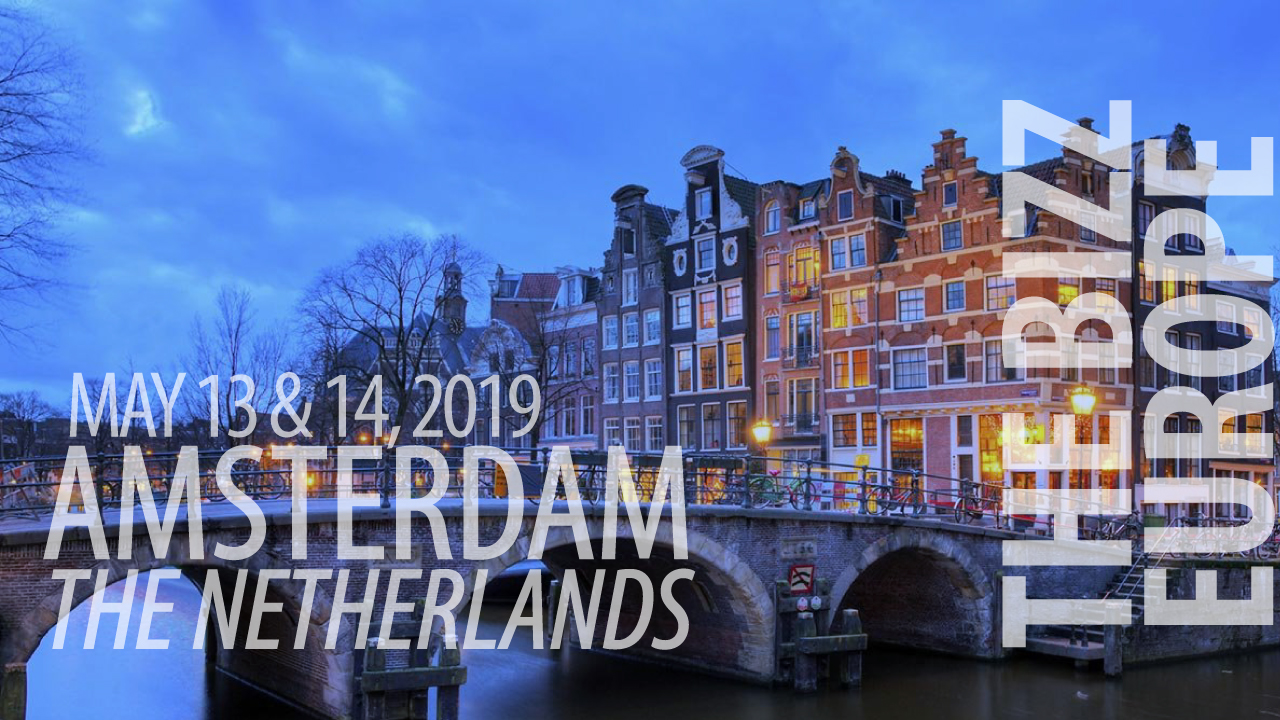 Ámsterdam será la sede de THE BIZZ Awards Europe 2019
La Junta de Directores de WORLD CONFEDARATION OF BUSINESSES ha seleccionado a Ámsterdam como la ciudad anfitriona para albergar la próxima edición de THE BIZZ Awards Europe 2019.
Amsterdam es la Capital de Países Bajos, país situado en la Europa Occidental, y hoy es la ciudad más grande del país y un gran centro financiero y cultural de proyección internacional en la que viven alrededor de  810.000 de habitantes.
El centro histórico de la ciudad fue construido en gran parte en el siglo XVII y es hoy en día uno de los centros históricos más grandes de Europa. En aquella época se construyeron una serie de canales semicirculares alrededor del casco antiguo ya existente de la ciudad. Después se edificaron las nuevas calles que ahora habían sido creadas con casas y almacenes en un estilo típico neerlandés que es una de las imágenes más famosas de Ámsterdam y del país.
En Ámsterdam se encuentran muchos museos de fama internacional, como el Rijksmuseum, el museo de arte moderno Stedelijk Museum y el Museum het Rembrandthuis o 'Museo de la Casa de Rembrandt', que fue el hogar y taller de Rembrandt, y exhibe una interesante colección de aguafuertes de su autoría; el Museo van Gogh, que posee la mayor colección de pinturas de Van Gogh en el mundo; el museo de Cera Madame Tussaud, o el Museo del cine, también conocido como Filmmuseum.
También la Casa de Ana Frank, convertida en museo, es un destino turístico muy popular, así como el Museo Amstelkring en cuya buhardilla se encuentra una iglesia católica clandestina del siglo XVII.
Para WORLDCOB es un  gran placer llevar THE BIZZ a una ciudad tan emblemática del continente europeo, llena de una gran cultura e importancia financiera.
Para postular tu empresa a THE BIZZ Europe 2019 y asistir al evento los días 13 y 14 de mayo por favor completa el siguiente formulario -> http://www.thebizzawards.com/landing/landing-en-facebook.html