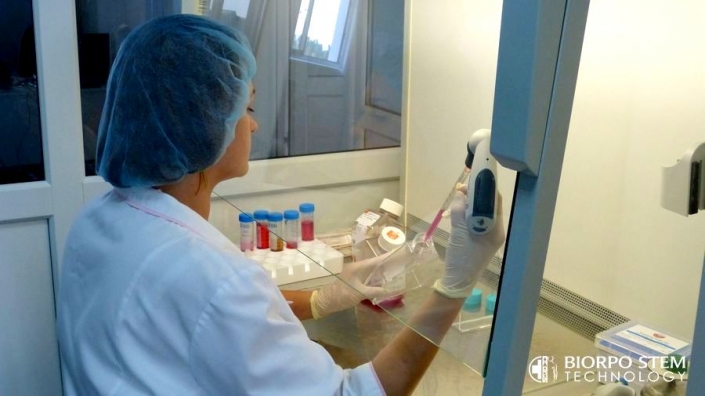 BioPro Stem assures quality and excellence in all treatments
BioPro Stem Technology uses efficient technology to treat patients related to stem cells extraction. Since 2009, this company has applied the latest developments in biotechnology and it has international standards in that area by using the most modern equipment available.
The company is involved in the development and clinical use of new methods of treatment with stem cells. In order to do that it has established working agreements with associations in Ukrain and abroad to introduce innovative technologies in stem cell therapy.
The CEO Dmitry Shorokh tell us more about details about the plans of their companies
What are the goals of your company?
The principal goal of BioPro Stem Technology is to provide its customers with state-of-the-art stem cell therapy services, as well as all necessary modern examination procedures required prior to the initiation of such treatment. This is achieved by strictly abiding to modern good practices and international standards in biotechnology, and by using the latest equipment available.
What are the competitive advantages of your company?

Unlike many other companies in the niche, we extract autologous mesenchymal stem cells from the patient's adipose (fat) tissue. This approach is much more sparing and benign than the widely used extraction of stem cells from the patient's bone marrow, and is not less effective than the latter.All extracted cells undergo careful selection and control in order to exclude cells with chromosomal abnormalities or any other kind of damage. In such a way only healthy cells will be used for further cultivation and treatment, resulting in a superior therapeutic effect.
BioPro Stem Technology runs its own cryobank, which allows storing the patient's stem cells for a significant time without losing their properties and treatment potential. When needed, these cells can be easily unfrozen and used for further therapy.
Thanks to the aforementioned advantages, our company is able to cultivate the patient's stem cells in quantities and for periods necessary to achieve the best possible treatment results.

What has been achieved by your company since its creation?
The international organization Business Initiative Directions (BID) awarded the company "BioPro Stem Technology" with the International Star Award for Quailty, GOLD Category. This award is presented by the organization BID to companies around the world that adhere to the principles of high standards and innovation and put quality in the forefront at all levels of the organization of work.
What projects has your company developed?
BioPro Stem technology has designed, created and implemented into practical usage its own commercial laboratory that successfully runs a full cycle of the stem cell treatment procedure starting from preparatory examination of the patient, extraction of autologous mesenchymal stem cells, their selection and control, and usage for further treatment. The resources of said laboratory are effectively used for both theoretical and practical means, the latter being of top priority for the company.
What are the most challenging goals that your company has accomplished?
BioPro Stem Technology managed to achieve a leading #1 position in the niche of biotechnologies and stem cell therapy in Ukraine. Now we seek to expand boundaries and bring forth our services to new frontiers, ensuring that top-quality cell therapy is accessible to any willing customer around the globe.
INSTITUTIONAL INFORMATION
COMPANY: BioPro Stem Technology.
NAME: Dmitry Shorokh
POSITION: CEO
COUNTRY: Ukraine – Kiev
WEB: biopro-st.com
MAIL: reg@biopro-st.com
PHONE: 380 44 331 95 70