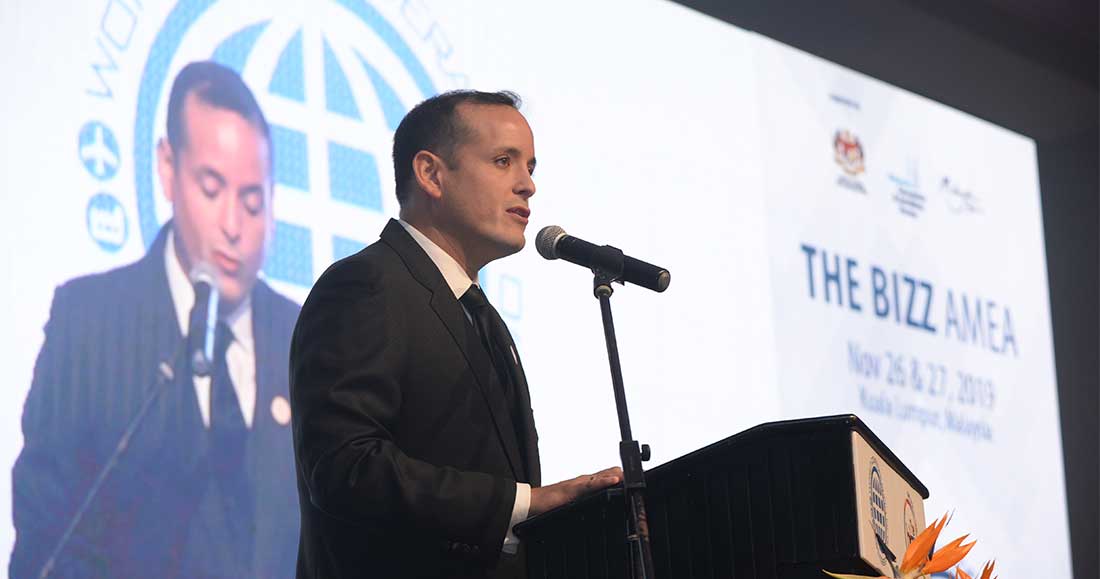 Dear BIZZ NEWS members and readers
Wishing you the best start to this new year, I am writing you to express my joy at having the opportunity to share with you all the new developments that we have for this 2020 year here at WORLDCOB.
As our business community may already know, in the month of May, we will be organizing our first event, THE BIZZ EUROPE, in the beautiful city of Lisbon, where we also have the support of the Lisbon Tourism Visitors & Convention Bureau. Then at the end of August we will meet in Toronto for THE BIZZ AMERICAS, which is supported by the Office of Government Tourism in Toronto. Finally, as far as awards ceremonies go, in November we will be closing the year with a finishing touch in the exclusive city of Doha, Qatar, where we will organize THE BIZZ AMEA. At this event we are pleased to inform you that the Qatar National Tourism Council (QNTC) has offered their full support. For that reason, Nicolas Caffaro (Director of International Relations) and I, have been invited to Doha to launch this event as part of a press conference organized by the QNTC. We are sure that the Qatar event will ultimately be one of the most popular events of the year.
I also want to remind you that since 2019 we launched our product, the WORLDCOB Trust Seal—a business trust seal—where all members can make use of its exclusive benefits at no cost.
In addition, I also invite companies that have not challenged themselves to become socially responsible, to perform a self-assessment of their circumstances. Then they will be able to evaluate their current situation related to Corporate Social Responsibility (CSR) regarding the possibility of receiving a CSR certificate through our WORLDCOB-CSR certification process.
Finally, given the world events we have seen in recent weeks, I would like to say that WORLDCOB is in favor of integration and above all Globalization (in addition to cultural exchange). For this reason, we promote this view among all our members. Each year, representatives from dozens of countries gather with us at our events, where they share their experiences and forge ties, each determined to care for and improve the world in which we live. So, from WORLDCOB we raise our voice so that every international conflict can be resolved, and we continue to think of strategies to make this, our world, a much better place.
Before I say goodbye, I want to wish you all again a very great year. And I encourage our All-time members to actively participate and to become part of the great Worldcob family once more.
May God bless you all, and I hope we meet again soon.