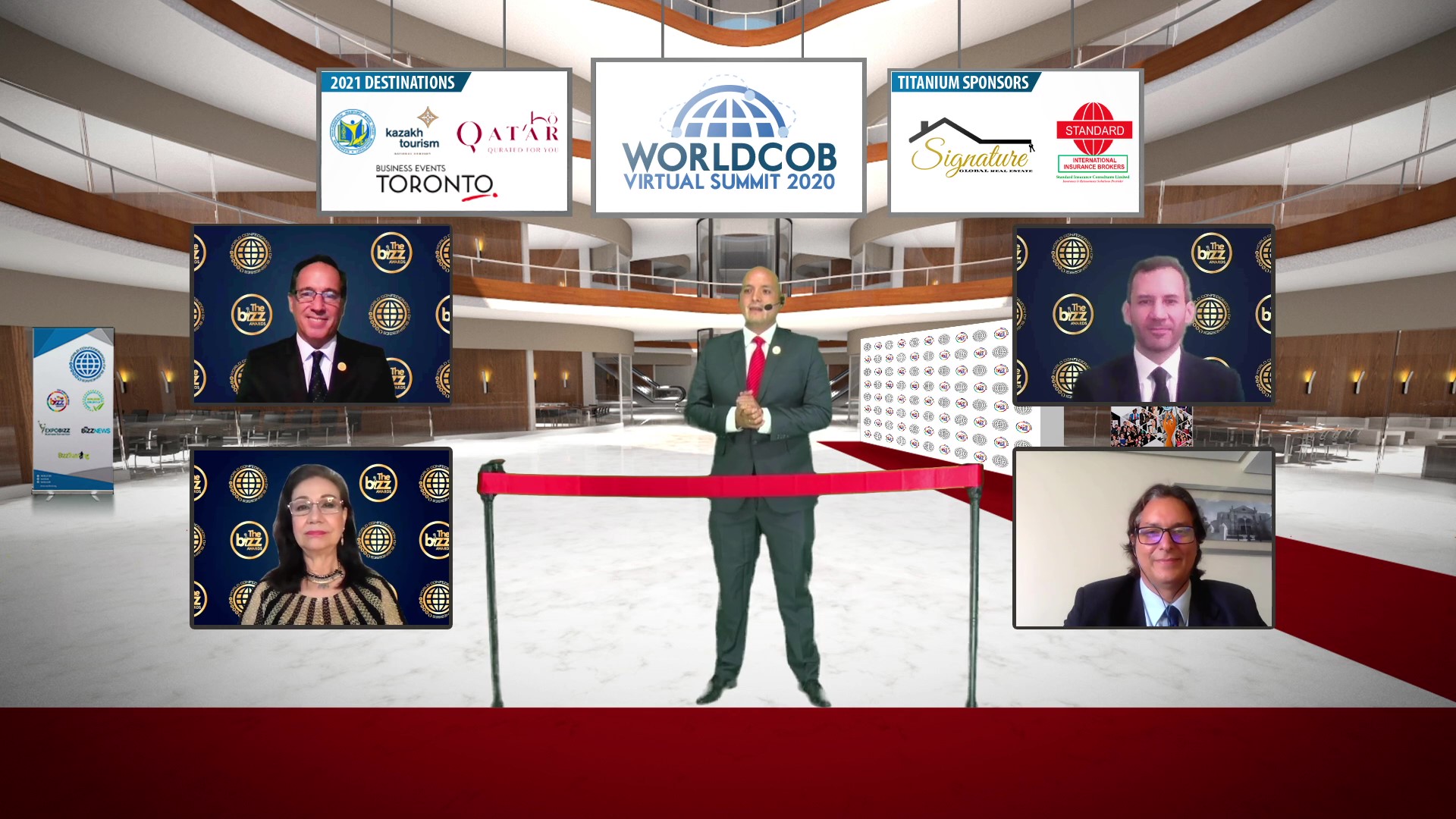 El Primer Evento Virtual de WORLDCOB Reunió a Importantes Empresas de Todo el Mundo
El pasado 29 y 30 de diciembre se llevó a cabo la primera edición del WORLDCOB Virtual Summit, un encuentro totalmente virtual que reunió a más de 30 empresas alrededor del mundo quienes tuvieron la oportunidad de exhibir sus productos y servicios y conectar con una audiencia de más de 3000 asistentes.
En el evento los asistentes pudieron disfrutar de salas de exhibiciones, ruedas de negocio, conferencias en vivo, talleres y el evento principal, la ceremonia de THE BIZZ Virtual.
"Esto representa un hito en la historia de WORLDCOB y nos da la oportunidad de pensar en eventos que conecten a audiencias aún más globales y seguir vigentes antes las exigencias de los nuevos tiempos, al tiempo que diseñamos nuevos eventos híbridos, que combinen las ventajas de los eventos virtuales con la experiencia de los presenciales"- Jesús Moran (presidente y Fundador de WORDLCOB).
La cita contó con una ceremonia de bienvenida en vivo a cargo de la junta de directores de WORLDOB, quienes dieron inicio oficial al evento – "Esta es una nueva forma de conectar, de reconocer la excelencia empresarial, pensamos fielmente que este es el futuro y estamos muy honrados de tenerlos a todos aquí" – Expresó Michel Bellido, Vice-president of WORLDCOB.
A lo largo de los dos días de eventos destacados miembros de WORLCOB ofrecieron conferencias en vivo para los asistentes, entre los que se destacan Jessica Fuentes (Colegio Online) de Chile, Dr. Ahmed Olaniyi (Signature Global Real state) de Nigeria, Doctor Profesor Mohammad Salem Omaid (Azizi Bank) de Afganistán, entre otros.
Actualmente, WORLDCOB prepara la realización de nuevos eventos híbridos para 2021.