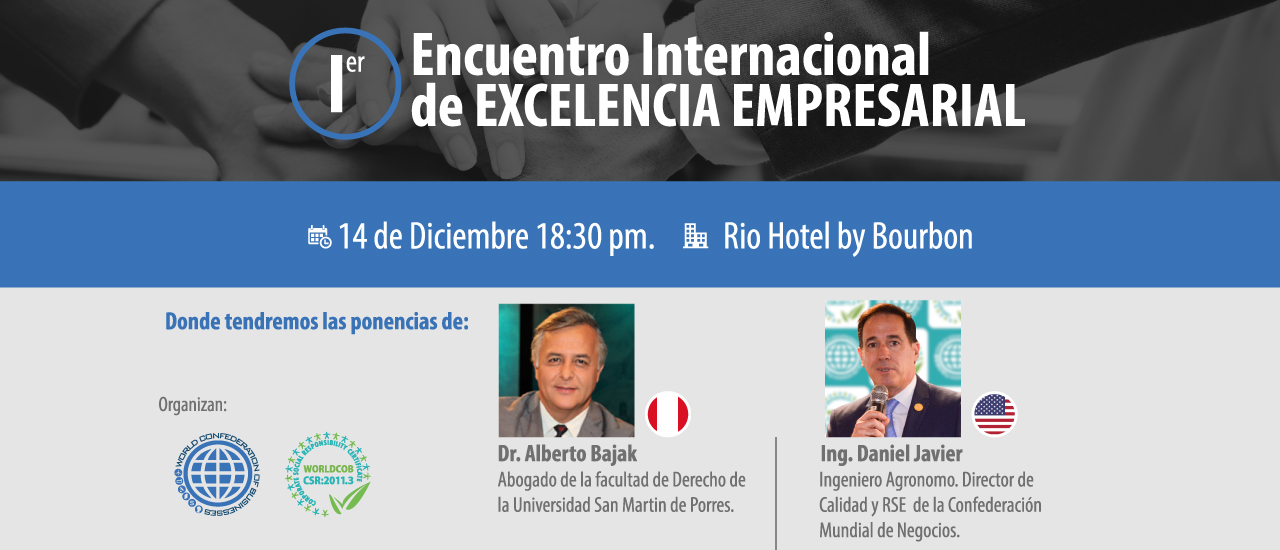 First International Business Excellence Meeting brought together leading businessmen
The World Confederation of Businesses – WORLDCOB was held its First International Business Excellence meeting on december 14 at 18:30 hrs in the conference room of the Rio Bourbon Hotel in Paraguay.
At this meeting, distinguished members of the international business community were present to discuss the benefits and services offered by WORLDCOB.
WORLDCOB is made up of a multi-disciplinary team of professionals of different nationalities with extensive experience in the field of consultancy and business consultancy. This organization is a driving force for business development as a pivotal element of the economy to guarantee sustainable development in all countries.
WORLDCOB's headquarters is based in Houston and projected to open branches in all continents. To provide better services, an office was opened in Lima – Peru to better serve associate members. This is the second administrative office of WORLDCOB in Latin America.
The initial vision of WORLDCOB's founders was to create an international business organization that brings together and recognizes business leaders in their respective fields. WORLDCOB's hope is that day in and day out, these companies will boost the economic growth in their own countries and around the world becoming role models for others to follow.
During this important event, two great figures were present: Eng. Daniel Javier, Director of Quality and CSR of WORLDCOB, and Dr. Alberto Bajak, both recognized worldwide.
It should also be noted that on this occasion, distinguished entrepreneurs from the 3 borders were present. In addition, other entrepreneurs whose trajectory is sealed with excellence were present, as well as local and international authorities.