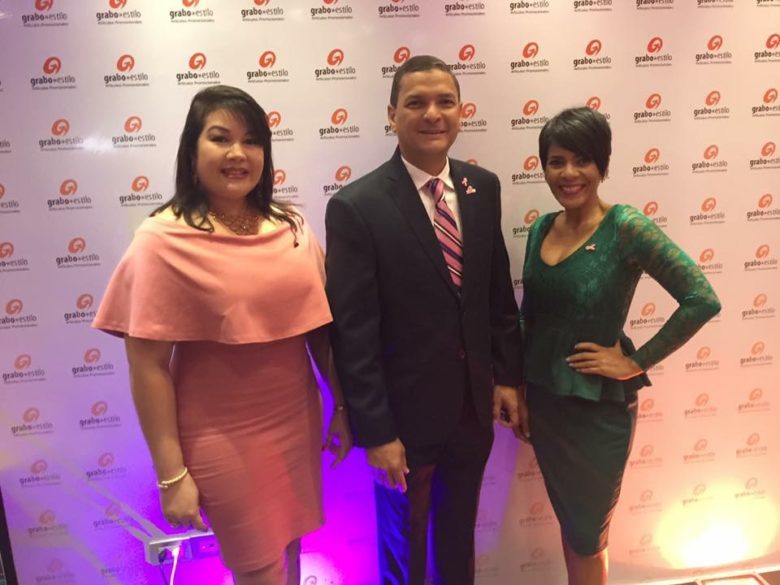 Grabo Estilo and its commitment to innovation and CSR certification
G
rabo Estilo, a promotional goods company, is committed to constant reinvention. Such a concept is visible only in appreciating its slogan: "We Live Innovating" which has been implemented for 15 years, as well as its policies of total quality, just in time, discipline and customer service.
 The organization is committed to modernization, showing that in 2016 they installed the first Titanium Laser Engraving Laboratory of the Caribbean and Central America, with a technology that allows to record in any type of material in a precise and perfect way.
They have adequate internal and external logistics processes. Thanks to this they deliver their advertising products as plaques, trophies, and personalized gifts, within two to five days. They also have a department of specialized designers, said the vice president of Grabo Estilo, Lic. Sulin Lantigua.
The company's goal is to be number one in the Dominican Republic. For this they are creating the bases to grow in a sustainable way, and not only bet on providing innovative products, but also look for their internal processes. In that search, Grabo Estilo opted for the 2011: 3 certification granted by the World Confederation of Businesses (WORLDCOB).
"I really feel very identified with this Certification. I committed myself to convince the company that we had to obtain it and motivate them to continue to maintain it", said Grabo Estilo's vice president.
The company's representative gives us the details about that process; The reasons to bet on the 2011 CSR certification: 3 and the new challenges of this company as a result of this.
What do you think CSR improves in companies?
It contributes to the good image of the company. In our case, being certified means we communicate our values. We also reinforce the relationship with the community and our commitment to the environment. At this point in particular, we have developed procedures to reduce waste.
2.What value did you recognize in the process of obtaining the WORLDCOB-CSR certification 2011.3?
With this Certification we create a greater internal responsibility towards our employees, since we have identified that the organization must not only produce income, but also invest in the training of employees.
We have also recognized that the logistics processes we maintain are the right ones, as these are reflected in the good service we provide to customers and thanks to the certification we can make them adaptable to international standards.
3.What are the benefits of being certified in CSR?
As benefits we can say that, is to make known to society in general that our company complies with local and international regulations on issues of Social Responsibility, Labor and Environmental Care.
We can add that the biggest benefit is knowing that as an organization we owe our work teams, clients and that our production generates a positive contribution to society.
4.What would be your message for companies interested in obtaining a certification in social responsibility?
First, observe this Certification as we did; As a goal that the company had to obtain, that perhaps at the moment we set it, we could not reach it, but in the end it was achieved.
Thanks to this, we recognize that the benefits of being certified for us are and will be many. Among these are the integrity of the teams of collaborators; Greater knowledge of our processes; To know which processes were wrong and which were correct, and how they could be adapted to international standards and requirements.
 To our customers, the benefit is real, as it gives us greater guarantee of commercial and corporate stability. It also gives a greater commitment to the environment, and it has allowed us to observe other logistic areas that we did not take into account. Finally, it brings us more value of positioning and it makes us want to continue advancing in our market.
DATA SHEET
COMPANY: Grabo Estilo
NAME: Lic. Sulin Lantigua de Glass
ROLE: Vice-president
COUNTRY: Dominican Republic – Santo Domingo
WEBSITE: www.graboestilo.com
E-MAIL: ventas@graboestilo.com
PHONE: (1) (809) 669 2741