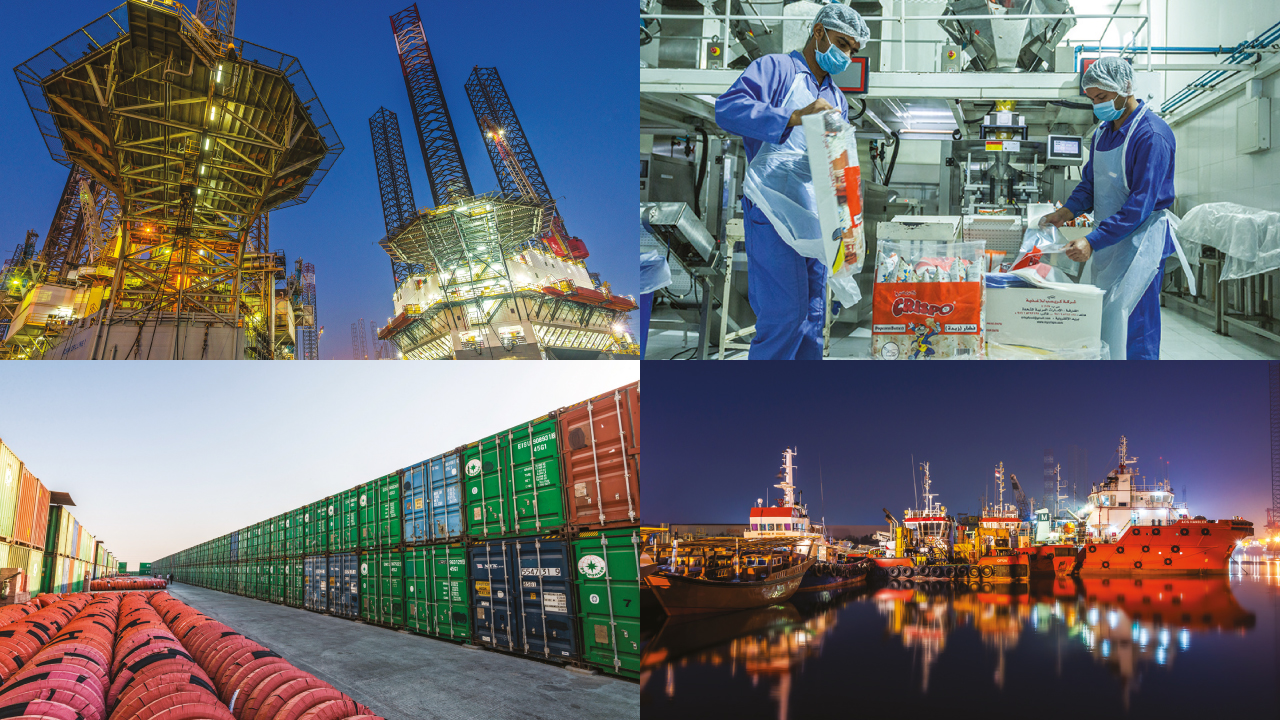 "HFZA" joins the WORLDCOB family
HAMRIYAH FREE ZONE AUTHORITY (HFZA) has recently joined the WORLDCOB family, and both HFZA and WORLDCOB have entered into a Strategic Partnership to promote each other to maximize the objectives of both the organizations.
"HFZA"—strategically located in Sharjah—is the second largest and fastest growing industrial free zone of the United Arab Emirates (UAE) with an area of 30 square kilometers, with more than 6,700 businesses from over 160 countries, employing 50,000+ people.
From 1995, HAMRIYAH FREE ZONE AUTHORITY has offered all international investors a unique investment opportunity in a tax free (tax-exempted) zone, providing them with everything they need to start, develop, and expand their business interests. Companies can enjoy a privileged location with access by land, sea, and air making this free zone one of the most attractive business destinations in the UAE.
Clients can enjoy world class facilities that include: modern offices, prebuilt warehouses, factories, developed plots, sea port, logistics facilities, road network, STP, drainage system, availability of electricity, water, telecommunication and waste management system. HFZA provides over 20 key on-site business services, like customs, medical center, telecommunication services, banking and auditing firms, currency exchanges, engineering and EHS services, logistics services, testing labs, conference rooms, staff accommodation and more for smooth business operations.
Investors in HFZA have benefits such as: 100% business ownership, 100% repatriation of capital and profits, no corporate, income, import or export taxes, special advantage on VAT being a Designated Zone and 24/7 freedom of business operations.
For WORLDCOB, it is a great pleasure to establish a long term partnership with "Hamriyah Free Zone" and it is our honour to have one of the largest Free Zones of Middle East as an Elite Member of our family; also, their constant pursuit of business excellence allows us to reward them with THE BIZZ 2018 award in the category of "Inspirational Company" and diplomas in "Excellence in Business Leadership" for the Director, Mr. Saud Salim Al Mazrouei and the Chief Development Officer, Mr. Rakesh Ranjan for their achievements and entrepreneurial leadership. This ceremony will take place in Prague, Czech Republic, on May 2 and 3 of this year.
With this recognition, "HFZA" is set for exponential growth of their services in new markets as they establish trade relations with more than 3,500 "Elite Members" that belong to the WORLD CONFEDERATION OF BUSINESSES.
Institutional Information
Company name: HAMRIYAH FREE ZONE AUTHORITY
Company representative: Saud Salim Al Mazrouei (Director)
Address: Sharjah (United Arab Emirates)
Telephone: +971 6 526 3333
Email: info@hfza.ae
Website: http://www.hfza.ae
Corporate video: https://www.youtube.com/watch?v=trV40Cx710w