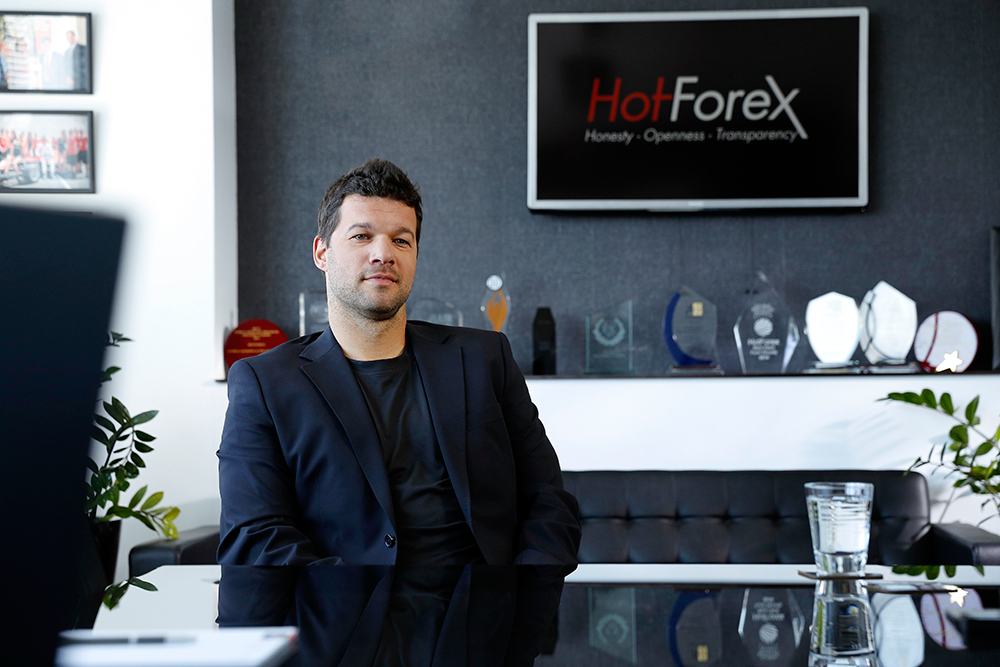 HotForex: Trading Tips by football legend Michael Ballack
Award-winning forex and commodities broker, HotForex has celebrated the collaboration with the world-famous German football legend Michael Ballack with a special event at the forex company's offices.
The company event was followed by the release of a 7-minute video presenting The 13 Golden Rules on How to Be the Michael Ballack of Trading.
Commenting on the video, a HotForex spokesperson said, "Our focus is to constantly educate our traders; to give them the right tips and tools to expand their trading potential. Being the market leader through groundbreaking educational resources remains our top priority."
In the new spot, the German national team's former captain explains what are the characteristics that professional football and trading have in common, based on the principle that both are the result of determination, constant training and passion. The German footballer advocates trading the global financial FX markets using HotForex's pioneering trading platforms and mobile app: from demo to live accounts, making use of HotForex market research and interactive webinars.
To watch the new video released by HotForex featuring Michael Ballack, click here.
To read the rules, click here.
The famous Chelsea F.C. and Bayern Munich legend expressed his delight for the collaboration, saying, "I am very glad to collaborate with a highly reputable broker of HotForex's stature, that has managed to become a top choice for FX traders worldwide."
Aside from being the captain of the German national team from 2004 to 2010, Michael Ballack is also one of the national team's top goal scorers. He won multiple titles with Bayern Munich and Chelsea F.C., has been selected as UEFA Club Midfielder of the Year in 2002 and has won the German Footballer of the Year award three times – in 2002, 2003 and 2005.
 About HotForex
HotForex is a leading, global FX broker that offers both retail and institutional trading services to clients from around the world. Since its foundation, the company has consistently won coveted titles from respected finance industry bodies for its innovative Forex trading service provision. For more information about HotForex, click here.
Risk warning:
Trading Forex and CFDs carries a high degree of risk to your capital.
Source: HOT FOREX