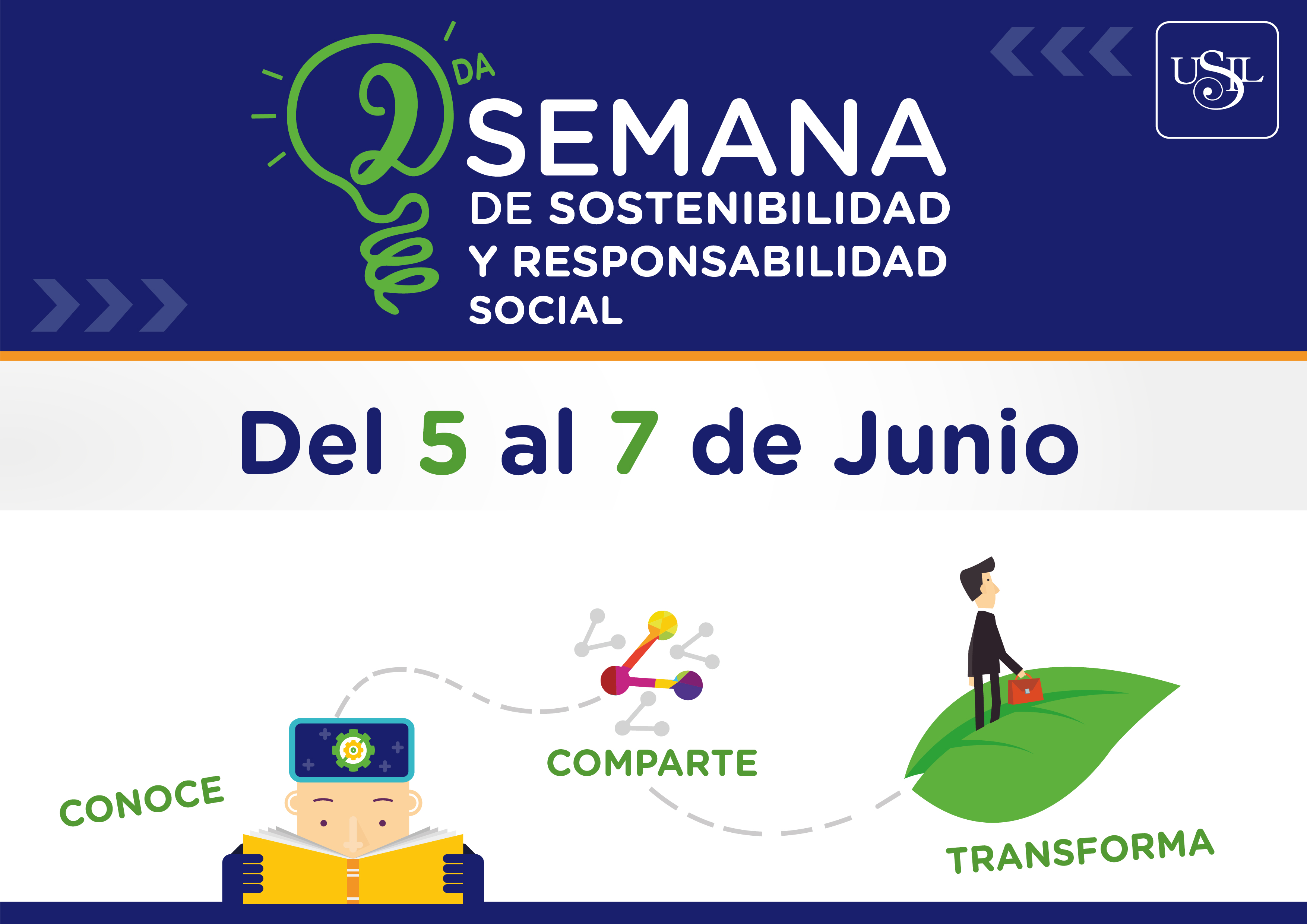 Second week of Sustainbility and Social Responsability know,share, transform
From the 5th to the 8th of June, the second edition of the "Week of Sustainability and Social Responsibility" organized by the University San Ignacio de Loyola (USIL) will be held through The Vice Presidency of Social Responsibility (VPRS). This year, the week will be a space to know the situation of the planet and the environment, share experiences to inspire others and transform reality in favor of a sustainable world.
That's why the activities begin with the outdoor cinema, where the documentary "Before it's too late", directed by Leonardo Di Caprio and Fisher Steven, will be screened. This documentary seeks to make known the reality that crosses the planet with respect to global warming and motivate dialogue and reflection on the day of the environment.
Likewise, the 2nd edition will present the 20X20 Challenge – USIL, a space to meet and share creative ideas of diverse social and environmental entrepreneurs who seek from their projects to transform the reality that surrounds us with a vision of sustainable development using the Pechakucha format. The challenge is to tell an idea in only 20 images of 20 seconds each and thus generate a flow of exchange that inspires others.
Finally, for a whole day, universities, NGOs, social organizations and companies that worked hand in hand with UN Volunteer during the Emergence of the Coastal Childhood Phenomenon will share their experiences of volunteering and how they managed to involve their institutions in that mission . It will be an ideal space to gather opportunities for improvement, challenges and strengthen the link formed with a view to the creation of a network of prevention and attention to natural disasters.
Finally, the Volunteer Fair will be held at La Molina Headquarters, and for the first time at the North Lima Headquarters. In both venues there will be information stands of public and private institutions and NGOs, which will be able to publicize their initiatives and volunteer opportunities, as well as capture the interest and commitment of students as well as the interested external public. For more information and / or participation, contact the Social Responsibility Vice-President at 317-1000 appendix 3335 or at lquispep@usil.edu.pe. Visit us on Facebook: Social Responsibility USIL, Twitter as RSUsi and YouTube as USIL Social Responsibility.