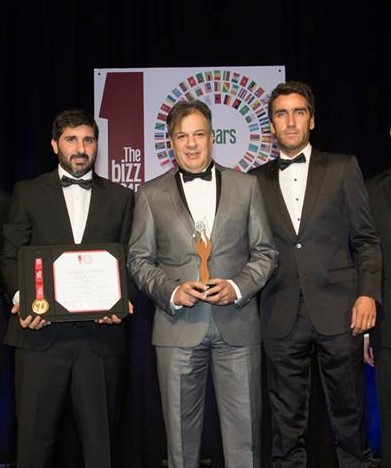 Interview with Quiroga Agencia de Medios
Tell us briefly about your experience when winning the BIZZ Award.
A very interesting international experience that allows us to interact with other business internationally.
What is the activity of the company?
Ours is a company dedicated to communication with expertise in the relationship of brands with their audiences / consumers
Which are the objectives of your Company?
To develop internationally because we started in Argentina, and 6 years ago we started our Latin American expansion, and this year we landed in the United States of America.
What is the vision of your Company?
Our vision consists in optimizing any need for communication between brands and audiences / consumers.
What do you think the differential value of your Company is?
The generation of the value perceived towards all the members of the business (Advertisers and Media).
Who are your role models?
We have as model an Argentinian food company called ARCOR which has rapidly expanded to every corner of the world.
What was you're the most difficult time and how did you deal with it?
Surely our beginning was the hardest stage because we started our activities in December 2001, and 20 days after our launching an intuitional serious crisis started in Argentina which was the worst economic meltdown in the history of our country. We were able to overcome this serious moment thanks to a strong conviction in our corporate philosophy and thinking for the medium and long term.
What major achievements has your company reached since its inception?
To become one of the highest billing companies in our field in Argentina competing with large global conglomerates and having been able to develop ourselves in the Region with very good prospects. Another achievement we are very proud of is to be the first company in our sector who has obtained the certifications for our processes under the ISO standards in the world.
What projects does your company have?
To continue with the policies of Expansion in the world with our total quality model.
10. Which message would you give the Entrepreneurship Network of WORLDCOB?  If you have a correct vision of the business and a good quality policy without betraying its Philosophical Principles, all Goals can be achieved.
Gustavo Quiroga
CEO