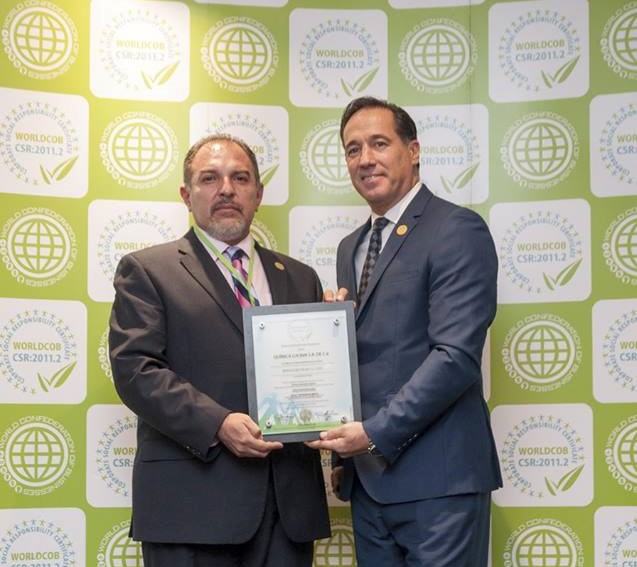 CSR Interview with QUÍMICA LUCAVA S.A. de C.V.
To what sector does your company belong?
We belong to the Agrochemical Industry sector.  And we specifically formulate and market products for the protection of crops.
What is your Company's vision?
We are the leading Mexican company in the field of crop care.  We have consolidated ourselves as a model organization with collaborators, customers and suppliers who are highly committed, motivated and who have a great sense of belonging.
Do you consider that your country is concerned about acting responsibly?
Currently, the culture in matters of social responsibility has changed.  The consumer is more demanding and, therefore, companies are, too.  Aside from working within the framework of legality and ethical principles, they are concerned about acting responsibly with their community, the environment and human talent.
Which aspects do you consider that CSR improves in the environment of the companies that practice it?
The aspects that I consider most relevant are the social returns, as the contributions made to the community or institutions, with the passage of time, are returned by them in a natural and positive manner.  And this results in an improvement in the standard of living of these community groups, which also has a regional impact.
What changes do you consider that there would be in society if more companies would succeed in obtaining the CSR 2011.2 Certificate?
The changes would be gradual, as we would be practicing with our testimony by living the values ​​and acting with honesty and transparency before the community, vulnerable groups and the environment; as well as in terms of quality of life, solidarity, respect for human rights and the reduction of extreme poverty. 
What challenges does your company assume by obtaining the CSR 2011.2 Certificate?
By obtaining the certificate we assume the challenge to act according to the rule, under a culture of continuous improvement; besides being participants in the development of Mexico, contributing to improve the economic, social and environmental situation of the country, being mainly an example for other companies.
What Corporate Social Responsibility projects does your company have?
Among our Corporate Social Responsibility projects, we are driving the Lucava Volunteer program, whose slogan is "Sowing Help, Reaping Smiles", comprising four activities throughout the year in favor of our community, where we are having our collaborators participate, in order to live intensely our values, involving their families, understanding that they are the driving force in our lives.
8. In what way do you think your company has contributed to the development of your community? Lucava has driven actions in favor of our community, as approximately 70% of our collaborators belong to the neighboring communities.  Also, our Lucava Volunteer program is focused on supporting actively the populations around us.
Do you think that CSR is a fad, or that it has become a part of every company that considers itself responsible?
I do not consider that is a fad, because the trend in its implementation has been advancing staggeringly in recent years and I think it is a process that is part of the evolution of companies, as the different headings that make up CSR are not just isolated activities; on the contrary, they  are all part of a sustainable development that will bring about as a benefit the improvement of the quality of life of the people who are part of this planet.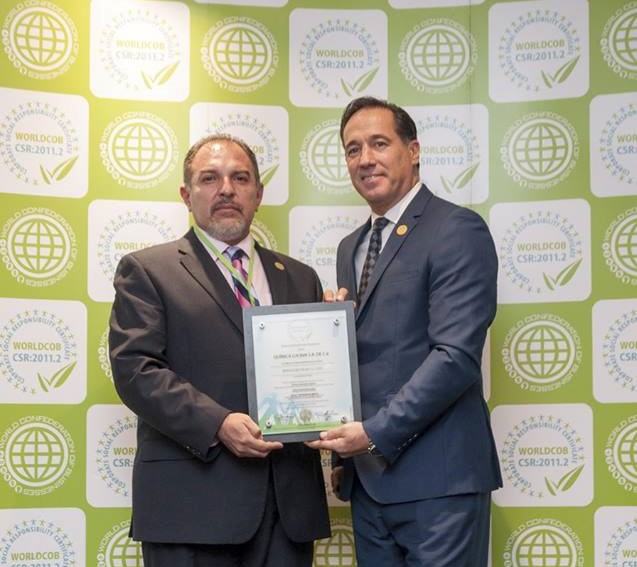 Ing. Eduardo Elizalde Loza
Gerente General
Química Lucava