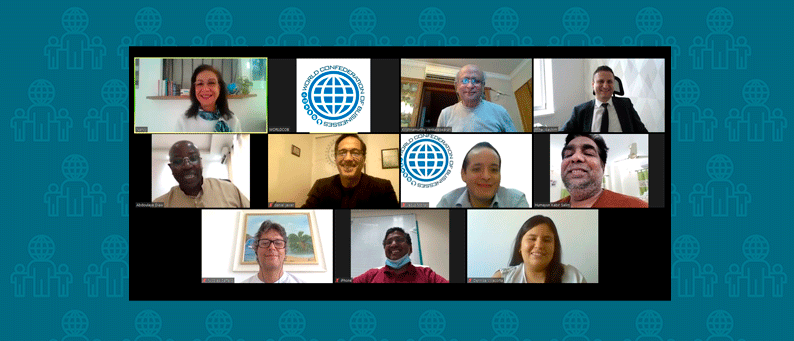 Introducing WORLDCOB Sessions with Nancy Branger
The need to stay connected is becoming more evident each day, even with the current restrictions around the world because of the COVID-19 health crisis.
That's why at WORLDCOB, we have created an ideal space to connect with our members to continue to encourage networking and business development.
"WORLCOB Sessions", is a virtual meeting led by Nancy Branger, Director of Human Development. This space will connect WORLDCOB's members around the world to guide and help us reflect on the situation we are going through. It will also teach us how to remain productive in our companies and organizations.
To date, we have already held the first two meetings. Among the attendees were WORLDCOB's members from the countries of India, Chile, Ecuador, Venezuela, Romania, United Arab Emirates, Senegal, Bangladesh, Mexico, Paraguay, and Saudi Arabia, among others.
These meetings will continue to be held periodically, addressing different topics related to business development, communication techniques, leadership, and business opportunities, among others.