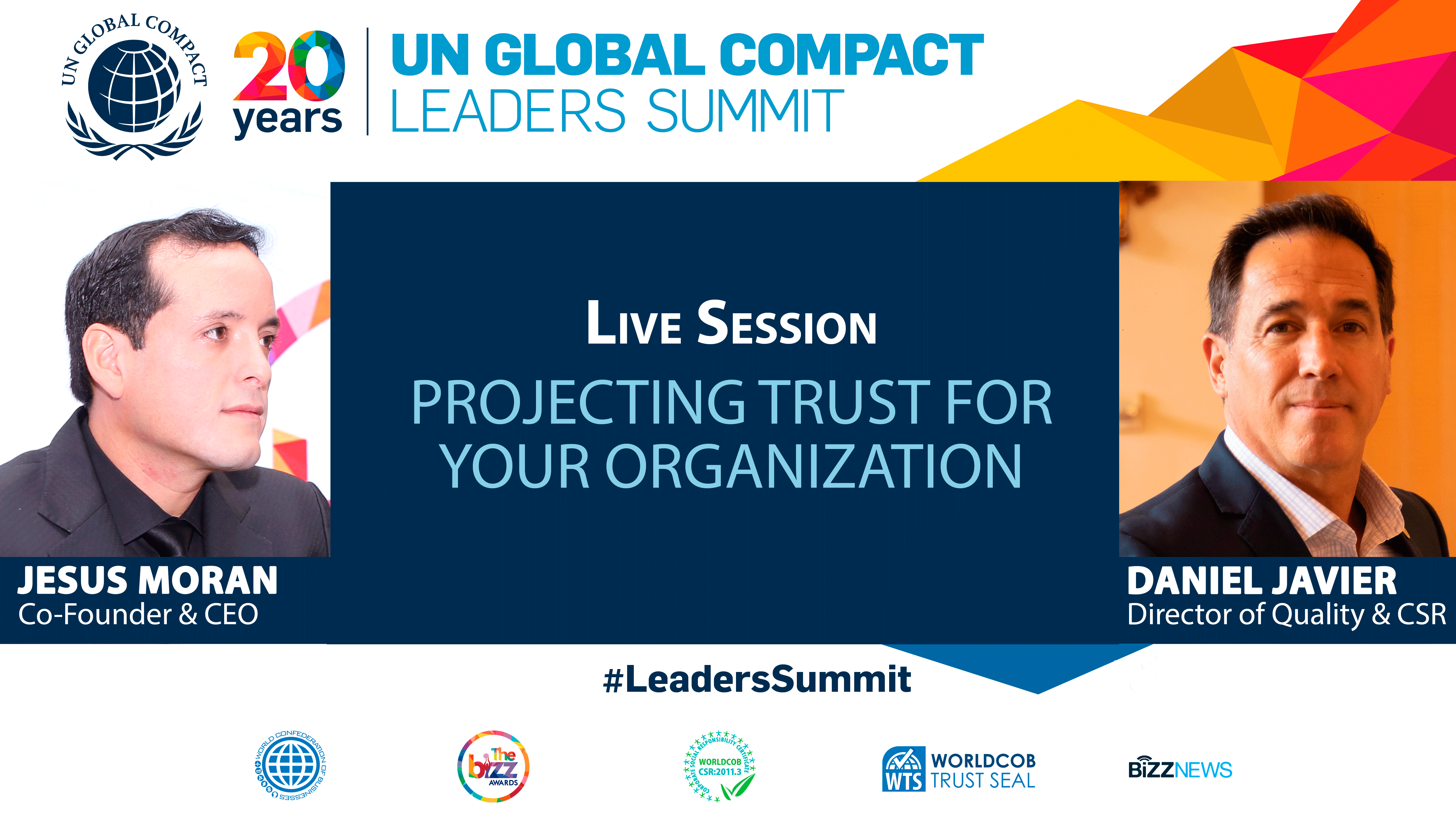 WORLDCOB Silver Sponsors at the UN Global Compact Leaders Summit online
On June 15 and 16, the UN Global Compact Leaders Summit was held online, bringing together thousands of leaders to decide how companies can best help their countries and communities around the world to recover better, stronger, and united in the face of three global crises events: health, equality, and the climate.
At this event, held for the first time in a virtual setting due to the Covid-19 pandemic, WORLDCOB was represented by Jesus Moran, Co-Founder and president of the company, Daniel Javier, Director of Quality and CSR, who had the opportunity to connect with more than 10.000 attendees.
During the event, Jesus Moran and Daniel Javier directed a live session entitled, "Projecting Trust for Your Organization", where they highlighted how WORLDCOB has been promoting business development around the world through THE BIZZ, THE BIZZ, WORLDCOB-CSR and WORLDCOB Trust Seal.
We invite you to enjoy this live session again through this link -> https://www.youtube.com/watch?v=y02Z9a-ugAo&feature=youtu.be&fbclid=IwAR2Fo79utHzPiiPK-ijrDxwVcj0kydxc6MJrtR-1_fj0Yg_FSsCVA2KFwh8