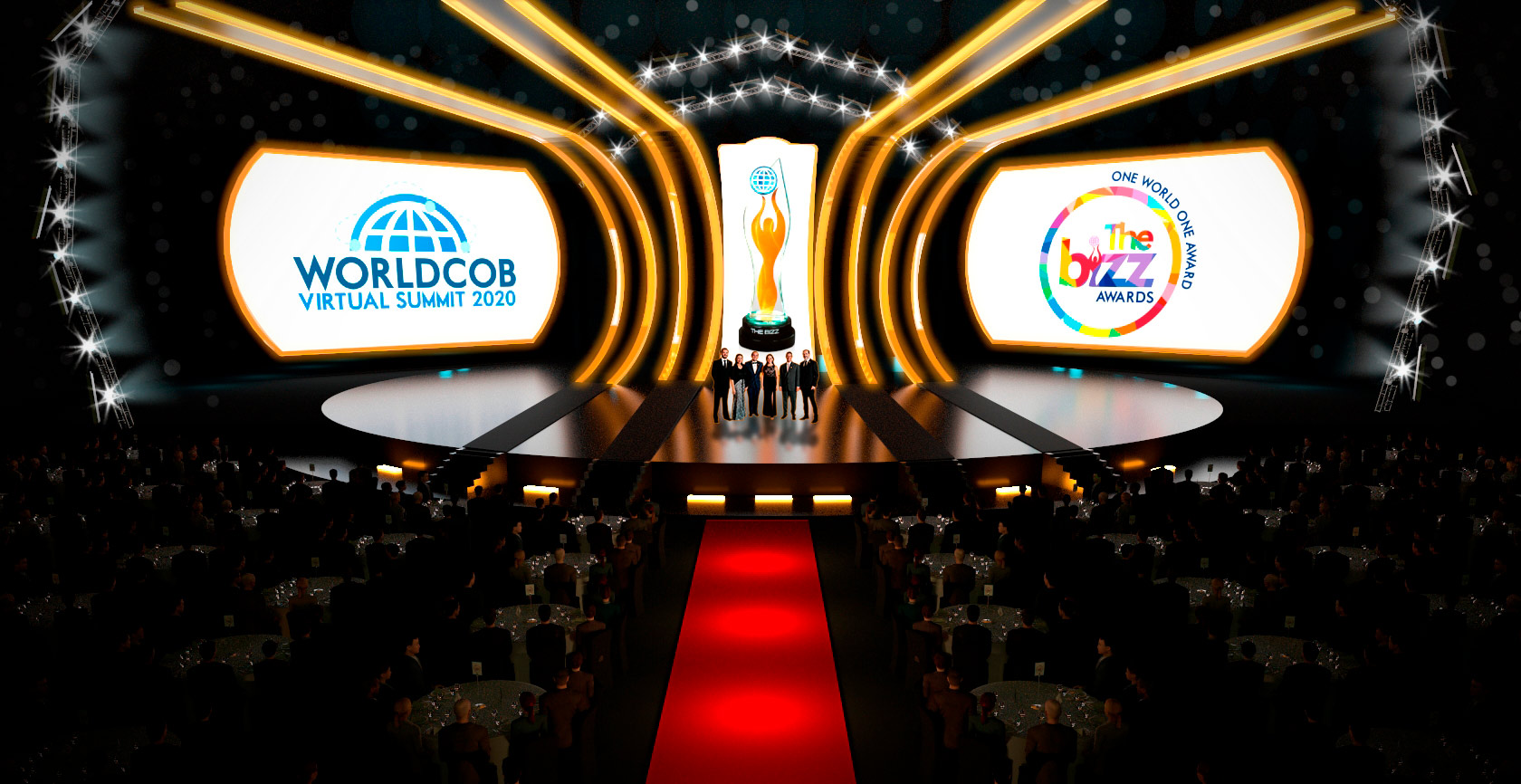 Introducing WORLDCOB Virtual Summit
For more than 15 years, WORLDCOB has held THE BIZZ award ceremonies in major cities around the world like Qatar, Las Vegas, San Francisco, Amsterdam, and Kuala Lumpur, among others; as well as Corporate Social Responsibility meetings with WORLDCOB-CSR in several Latin American countries like Argentina, Ecuador, Colombia, and Perú.
Therefore, this year we have decided to go virtual and organized the WORLDCOB VIRTUAL SUMMIT 2020 for the first time in our history where we will combine many events into one: awards ceremony, expo, conferences, and networking.
WORLDCOB VIRTUAL SUMMIT 2020 will be held on December 16 and 17 in a complete digital format, where all participants can enjoy exhibitions, live conferences by WORLDCOB directors, and important international speakers and networking sessions, including THE BIZZ awards ceremony, which can be easily accessed from any device.
"Our goal with WVS 2020, is to create a space where our members can connect freely—without limits—to exhibit their products and services on a robust, safe, intuitive, and easy-access platform. We are sure that this is a great opportunity for companies to stay current in the digital marketplace and encourage business development worldwide" – Jesus Moran (President and Co-Founder of WORLDCOB)
Each participating company will have the opportunity to receive—apart from being recognized with THE BIZZ awards—a virtual stand to connect with clients, display brochures, website links, videos, and much more.
We expect more than 100 companies and 20,000 users to attend during the two-day event. To apply, please visit our website for more information www.thebizzawards.com