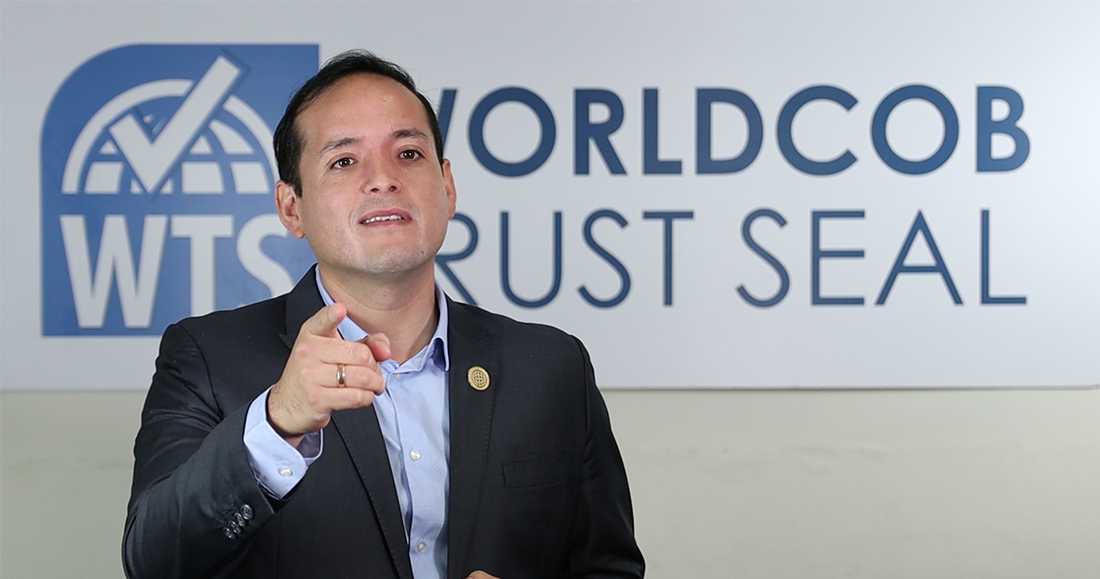 Lanzamiento oficial de WORLDCOB Trust Seal (WTS) desde San Francisco
La celebración de la más reciente edición de THE BIZZ Americas en San Francisco, California, fue la ocasión perfecta para anunciar oficialmente el lanzamiento de WORLDCOB Trust Seal (WTS), sello de confianza empresarial, frente a los más de 150 invitados que representaban a las empresas reconocidas en dicha ceremonia.
"WORLDCOB definitivamente puede ayudarte a hacer crecer tu negocio; la mayoría de ustedes sacan provecho de los diferentes servicios que ofrecemos para su empresa, pero hoy, en esta ocasión especia, estamos lanzando oficialmente un nuevo servicio, un nuevo producto." – Jesus Moran (Presidente y Co-Fundador de WORLDCOB).
WTS es un sello de confianza empresarial, creado por World Confederation of Business – WORLDCOB, para que, a través de un proceso, se verifique la existencia legal de una empresa en su país de origen y se compruebe su operación comercial.
Este proceso se realiza a través de un team verificador que coteja la existencia y funcionamiento de la empresa y otorga el uso del sello que genera confianza de hacer negocios con estas empresas, a fin de promover las buenas prácticas empresariales en un mercado globalizado.
Las empresas que obtienen el WORLDCOB Trust Seal se convierten en Miembros Silver de WORLDCOB, organización internacional con base en Houston, Texas que promueve el desarrollo empresarial, la cual cuenta con alrededor de 3500 miembros activos, de más de 130 países; creando una red que conecta a empresarios y fortalece el networking.
Para más información sobre WTS visita www.worldcobtrustseal.com