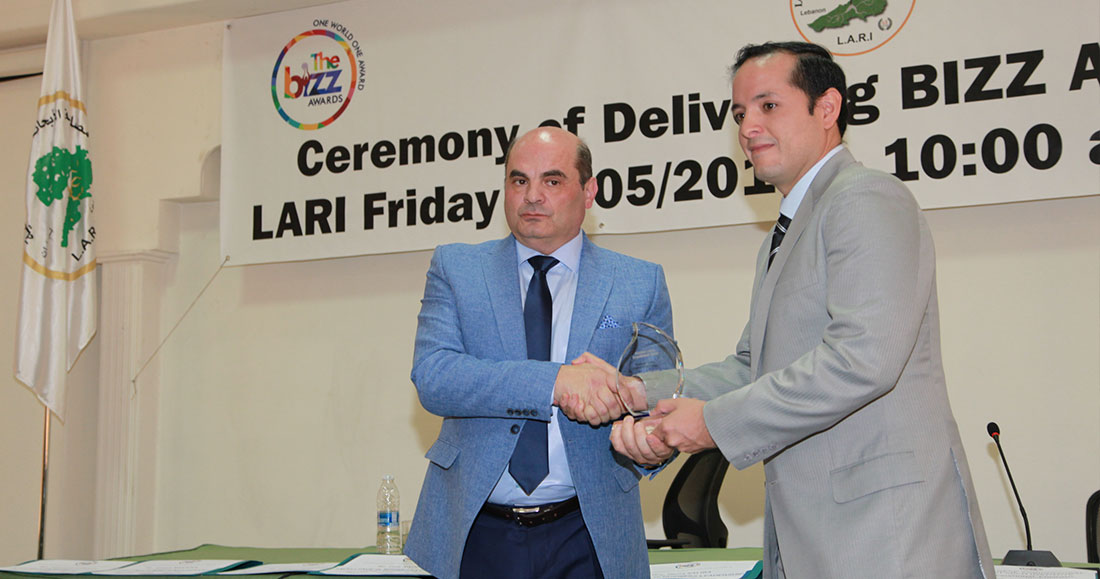 LEBANESE AGRICULTURAL RESEARCH INSTITUTE Received THE BIZZ Award in a Privately Held Ceremony in Lebanon
THE LEBANESE AGRICULTURAL RESEARCH INSTITUTE (LARI) is a government organization under the supervision of the Minister of Agriculture. This institute conducts basic and applied scientific research for the development and advancement of the agricultural sector in Lebanon.
The company has recently been recognized with the GLORY trophy, for receiving THE BIZZ award on five consecutive occasions, in a privately held ceremony that took place in Lebanon, at the company's facilities.
The private ceremony was conducted by Jesús Morán, President and Founder of WORLDCOB, who was in charge of delivering the awards to the representatives of the company. Mr. Michel Antoine Afran, president of LARI, also received the special trophy "VISIONARY LEADER EXTRAORDINARY AWARD" for his business achievements that make him stand out as one of the leading entrepreneurs in his country.