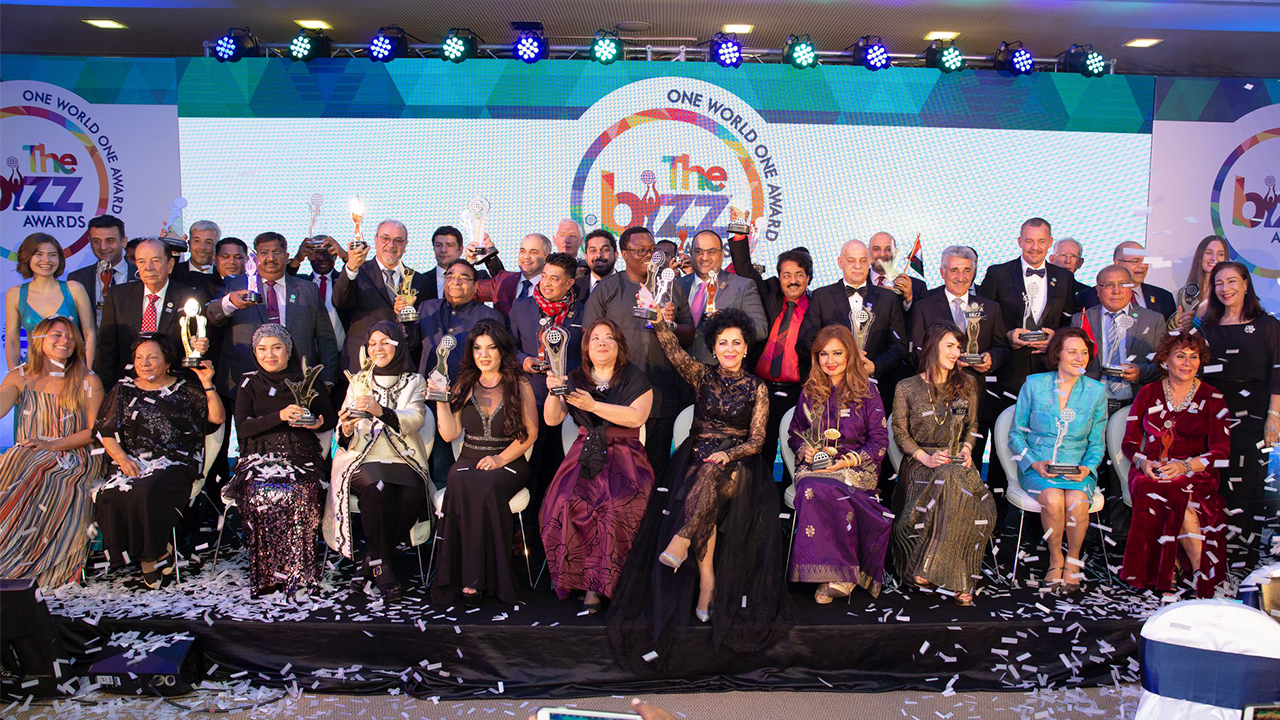 More than 60 companies around the world received the prestigious BIZZ AWARDS—Europe 2018
The latest edition of THE BIZZ Awards Europe was held in the beautiful city of Prague, the Czech Republic on May 2 and 3. More than 60 companies gathered from around the world to receive trophies in different categories. This included their representatives who received trophies along with other prominent companies and entrepreneurs who are experts in their own field.
THE BIZZ Awards is awarded each year by the WORLD CONFEDERATION OF BUSINESSES in different categories and trophies. These awards are based on the performance of each company, and currently, THE VICTORIOUS AWARD is the most important award. This award is granted to companies that have won in previous categories over the years. In each edition, these companies have demonstrated their consistency and continued growth within the business world.
The event included a welcome reception on May 2 and a Leadership Workshop conducted by our Director of Human Development, Nancy Branger. The event concluded on May 3 with a ceremony at the "Carlo IV, The Dedica Anthology", a great Boscolo Hotel. Representatives from 35 companies attended the ceremony. Other representatives from 31 companies received their awards in privately held ceremonies in their respective countries.
During the selection process, the internal committee—an international group of professionals —evaluated each applicant based on the following international standards:
Business Leadership
Management Systems
Quality of products and/or services
Business Creativity and Innovation
Corporate Social Responsibility
Achievements and Awards of the company
WORLDCOB was pleased to recognize some outstanding companies in this edition, like the ANILA KALLESHI'S CENTER in Albania. This company received THE BIZZ awards 7 times and has now been awarded THE VICTORIOUS AWARDS. The SANAIRE company in Mexico also received their award. And for the first time CACHET, a pharmaceutical leader in India, was awarded along with the HAMRIYAH FREE ZONE AUTHORITY in the United Arab Emirates.
The winners of THE BIZZ in different categories became WORLDCOB Elite Members and will obtain a series of benefits like: access to the members only database of more than 3.500 companies around the world. In addition, they will receive exclusive business advice to establish commercial relations and tools to grow their corporate image, among other benefits.
The next edition of THE BIZZ Awards Europe will be held in the city of Amsterdam, the capital of the Netherlands on May 13 and 14, 2019.