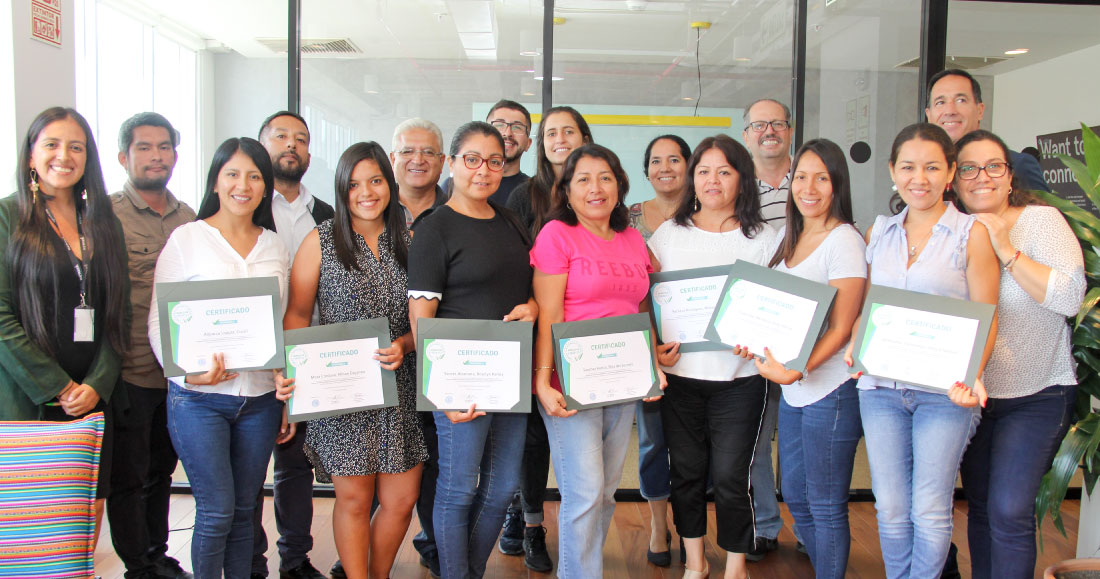 Our Continuous Contribution to CSR with an Exclusive New Service for our Members
One of the main missions of WORLDCOB has been to actively promote Corporate Social Responsibility in the world, with the certifiable WORLDCOB-CSR standard launched in 2011, as well as the CSR meetings held in different countries of Latin America by bringing together various companies and qualified speakers recognized for their management on sustainability issues.
Therefore, this year we have developed a new service, with a view to continuing strengthening the interest of companies in CSR.  This course is designed to train assistants as auditors in CSR management systems based on the WORLDCOB- CSR: 2011.03 standard.
The "CSR MANAGEMENT SYSTEM AUDITING COURSE BASED ON THE WORLDCOB-CSR: 2011.3 STANDARD" was held for the first time this year in the city of Lima, Peru last March, for the members of the "Lima Tours " company, a leading tour operator in the tourism market of the country.
The content and direction of this training course fell into the hands of our Director of Quality and CSR, Daniel Javier, who was also responsible for designing the WORLDCOB-CSR: 2011.03 standard, which would then be reviewed and endorsed by the British Standard Institution; said standard that to date has more than 300 certified companies and it is estimated that this current year will close with 500 socially responsible organizations.
This course will train its participants and incentivize good corporate policies in harmony with Corporate Social Responsibility, as well as monitor and evaluate the internal policies of each company.
For more information about this training course, please visit the website www.worldcob-csr.com or write to info@worldcob.org