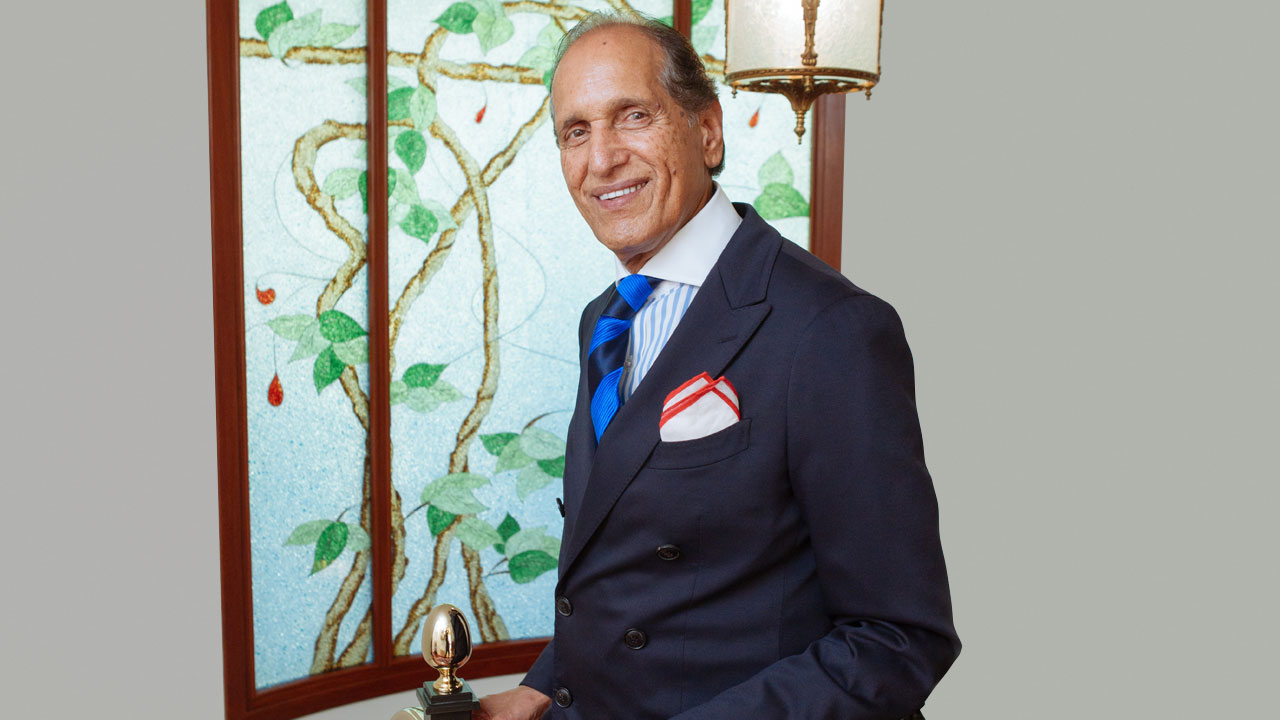 Over 30 successful years importing Bitburger and Erdinger beer brands
We're pleased to share this interview from the La Vanguardia newspaper on Lloret Trading, a Spanish company and winner of the Beyond Success Award.
Congratulations on your achievement.
Interview with Allah Dad Raja – founder and manager of Lloret Trading
Allah Dad Raja came from England to Spain over 40 years ago to buy a hotel. At a time when many Germans visited Costa Brava, he decided to start a brewery in Lloret de Mar, and this led him to center his life on what has been his specialization for over 4 decades: mainly to import and distribute, among other products, the Bitburger and Erdinger beer brands in Spain with exclusive representation in Catalonia and commercialized at a national level.
¿What philosophy defines Lloret Trading as an import company?
Our philosophy is based on a fundamental premise: importing the best products in the pursuit of quality to provide our customers with the best prices and services. We feel that customer satisfaction is the starting point where we build excellence. The main business line of Lloret Trading is to import beer, spotlighting both Bitburger and Erdinger, two brands that were completely unknown in the market when we started to bring them into the country in 1975 (in fact, the first time that we offered Bitburger to a customer in Barcelona, they thought we wanted to sell them hamburgers). Today, our product is in high demand among good beer lovers. We are proud to have secured these brands in Catalonia and Spain and transferred the benefits and the quality of these beers to our customers, strengthening both the Bitburger and Erdinger brands in the Spanish market.
So, your relationship with Bitburger and Erdinger has had quite a journey…..
Yes, and this means we have been able to do our job correctly, scrupulously honoring all our agreements with these brands and bound by a commercial relationship more than 35 years old. From the start, we were committed to these brands and we still are. Due to the quality of these products and the company's reliability, they are among the best in Germany and this sector with a long history behind them. It is no accident that Bitburger is celebrating its 200th anniversary this year, and Erdinger has already celebrated 130 years.
Who are your clients?
We serve a diverse clientele, from hotels to supermarkets, cash & carry, hotel groups and also smaller clients with their own commercial establishment by providing the required distribution logistics. We buy in large quantities and we sell both to distributors, in other words, to wholesalers and retailers. We are ever faithful to the Bitburger and Erdinger brand even in times of crisis when it would have been more cost-effective to import and offer clients cheaper brands, thereby selling much more. But no, at Lloret Trading, we have continued to invest in the quality of these beers.
Are you going to keep focused on the beer business?
At Lloret Trading, we are importers of fine quality products. Of course, beer is an important part of our business, but we also work with other avenues. Looking towards the future, we are finalizing agreements with a Russian company to import vending products; Also, we are collaborating with a multinational company that specializes in take away food and drink.