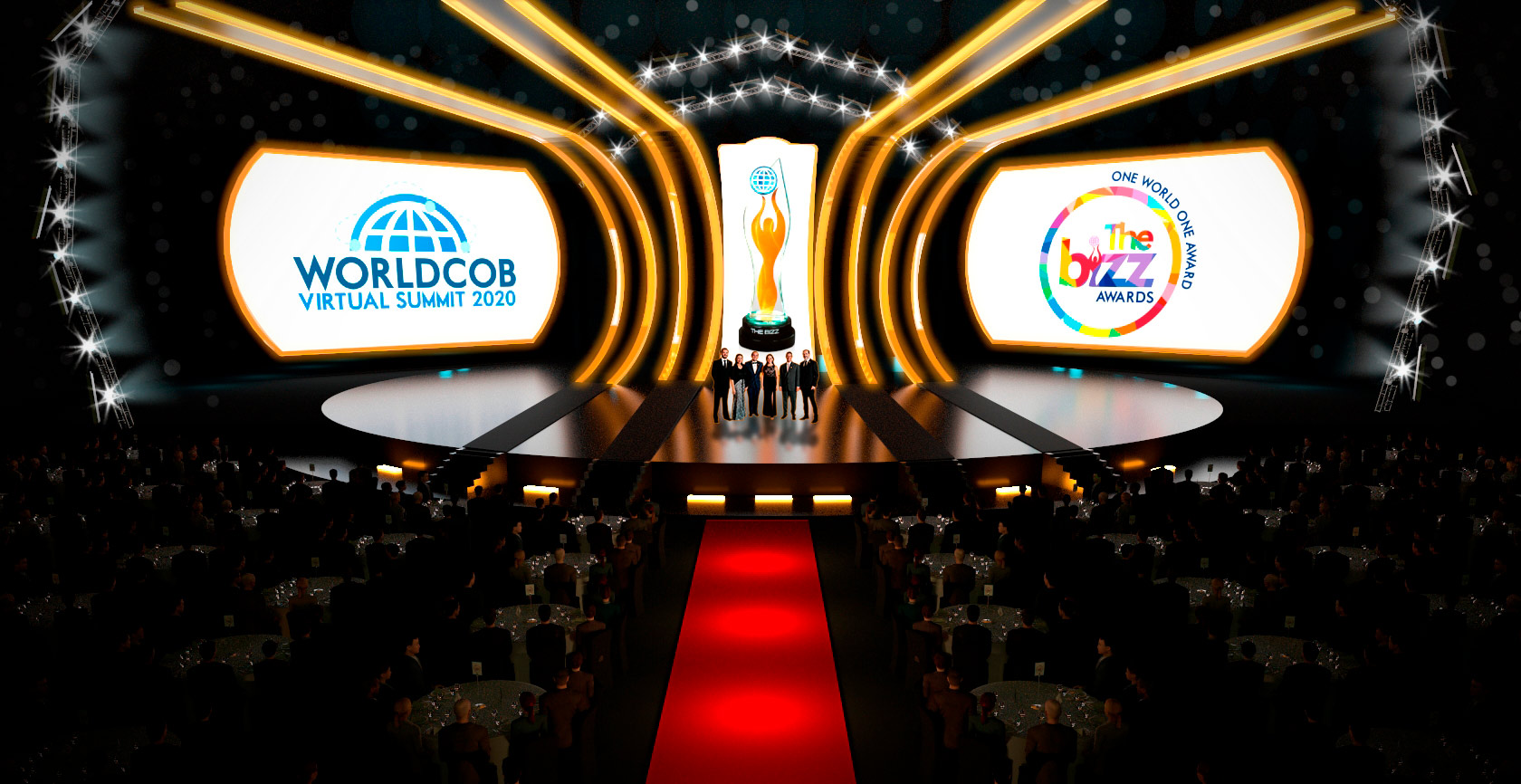 Presentando WORLDCOB Virtual Summit 2020
Durante más de 15 años, en WORLDCOB hemos celebrado ceremonias de premiación THE BIZZ en importantes ciudades del mundo como: Catar, Las Vegas, San Francisco, Ámsterdam, Kuala Lumpur, entre otras; Así como encuentros de responsabilidad social empresarial con WORLDCOB-CSR organizados en varios países de Latinoamérica, como Argentina, Ecuador, Colombia y Perú.
Por ello, este año decidimos ir virtual y organizar por primera vez el WORLDCOB VIRTUAL SUMMIT 2020, donde unimos en un solo evento: Ceremonia de premiación, feria, conferencias y networking.
WORLDCOB VIRTUAL SUMMIT 2020 será celebrado el 16 y 17 de diciembre de forma totalmente digital, donde los participantes podrán disfrutar de exhibiciones, conferencias en vivo por parte de los directores de WORLDCOB e importantes oradores a nivel internacional, sesiones de networking y sin olvidar, la ceremonia de premiación THE BIZZ, todo con fácil acceso desde cualquier dispositivo.
"Con WVS 2020 hemos querido crear un espacio para que nuestros miembros puedan conectarse sin límites y exhibir sus productos y servicios en una plataforma robusta para ello, segura, intuitiva y de fácil acceso; estamos seguros que esta es una oportunidad para las empresas en seguir vigentes en el mercado digital e incentivar el desarrollo empresarial a nivel mundial" – Jesus Moran (presidente Co-Fundador de WORLDCOB)
Cada empresa participante tiene la oportunidad de, además de ser reconocido con el premio THE BIZZ, de tener un stand virtual, para conectar con clientes, mostrar brochures, enlaces a sitio web, videos y mucho más.
A la cita se estima la participación de más de 100 empresas y una asistencia de 20.000 usuarios a lo largo de los dos días de evento, para postular puedes visitar nuestra web www.thebizzawards.com