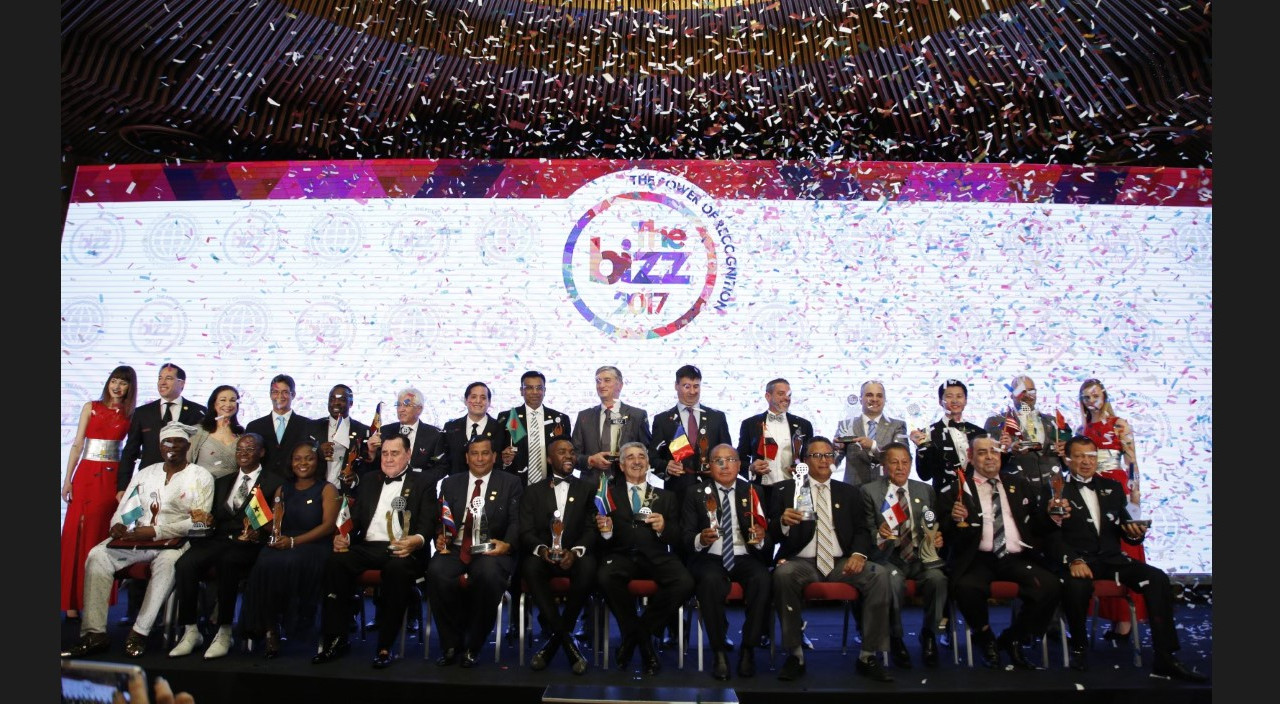 Prestigiosas compañías a nivel mundial ganaron el premio de THE BIZZ 2017
Más de 20 compañías en todo el mundo obtuvieron el galardón más importante del mundo empresarial – THE BIZZ 2017. Este reconocimiento se entregó en un una ceremonia de gala realizada en el hotel Intercontinental en Bucarest, Rumania, el 3 de mayo del presente año.
En este evento participan todas las empresas que han logrado desatacarse por sus altos estándares de liderazgo empresarial, sistemas de gestión, calidad en sus productos y / o servicios, innovación y creatividad, responsabilidad social, así como otras áreas.
En esta edición, el premio THE BIZZ fue otorgado a las siguientes empresas:
In this edition, THE BIZZ was given to this companies like: Smart Reader Worldwide; Hydra Arc (Pty) Ltd ; Universidad de Sotavento; JSC "Avers"; Afp Reservas, S.A. ; S.C. Coral Impex S.R.L. ; Agencia de Seguridad Urraca; ISD Portolan LTD;  Hydra Arc. LTD;   Kwasi Oppong Group Of Companies; Al Ittihad Reinforcement Steel Fabrication Factory; Cooperativa de Ahorro y Crédito Momon Bueno, INC.; Electrónica Industrial y Médica S.A.; Dosso Dossi Fashion Show; Al Ain Equestrian, Shooting & Golf Club; S. Commercial Enterprise; Minera Tauro S.A.C.; DNA Brand Architects; SC. Mega Auto SRL.; National Hotel Angue Ondo; Adnom Communications Limited; Baky Hospitality; Volta Serene Hotel.
El evento incluyó el taller: "The power of Recognition" llevado a cabo por la Directora de Desarrollo Humano, Nancy Branger.
Asimismo, este año, el eslogan de los premio es "The power of Recognition" porque se busca incentivar y motivas a las compañías a participar activamente en el mundo empresarial para que así puedan ser ejemplo para otras en sus respectivos países, haciendo contribuciones valiosas en temas laborales, económicos y sociales.
Es importante destacar que WORLDCOB promueve el desarrollo económico de 3 000 empresas en más de 120 países por más de 11 años, a través de sus diferentes redes empresariales.
Vea más fotografías: https://goo.gl/CEEC9Z