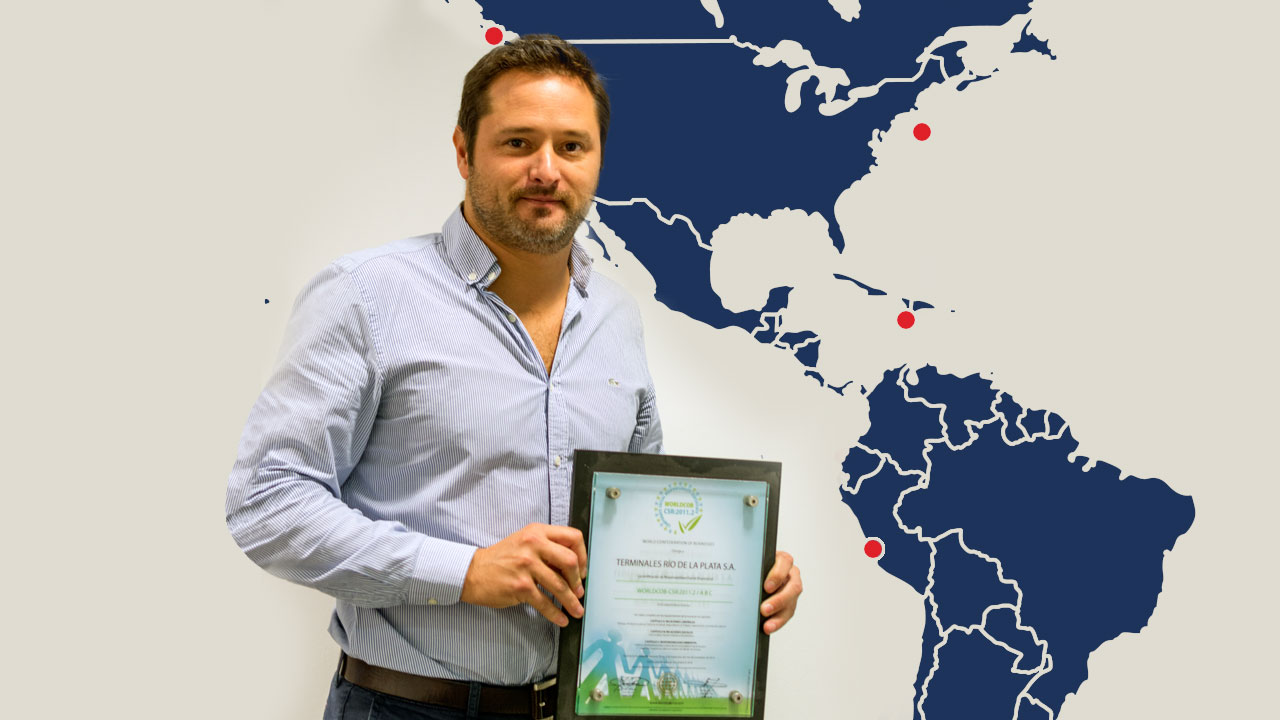 Rio de la Plata Terminals: "CSR certification allows us to measure sustainability"
Terminals Rio de la Plata (TRP) is a port company that provides terminal operations for container, general cargo and cruise ships of Terminals 1,2 and 3 in Puerto Nuevo (Buenos Aires, Argentina) and now, it counts with the concession of the Container Terminal and the Quinquela Martín Cruise Terminal.
The Sustainability leader, the Human Capital and Sustainability Director, Patricio Untersander, gives us details of the operations of this important Argentinian company.
What are the goals of your company?
The goal of TRP is to make it the main container terminal in South America, providing the best service of the best global standard, taking care of the satisfaction of each client and worrying about the physical and mental health as well as the individual development and the needs of Each employee.
The Company's policies and practices guarantee the strict compliance with national legislation, the preservation of the environment and a safe and humane working environment.
What are the competitive advantages of your company
Nautical access
Close to the load
Railway operation
Operation de feeders.
Our staff, their training and commitment to quality
What do you think CSR improves in companies?
Sustainability is for us a critical aspect of responsible business: for our customers, our employees, our society and our environment.
Also, knowing the impact and responsibility we have on these four pillars, helps us to guarantee the future of our business in the long term.
What value did you recognize in the process of obtaining the WORLDCOB-CSR certification: 2011.3?
The certification process was an instance that allowed us to evaluate our sustainability management, confirming and strengthening our commitment to our collaborators, clients, suppliers and contractors, shareholders, control agencies and community.
What are the benefits of being certified in CSR?
Having the certification allows us to comply with the obligation to communicate to our stakeholders about our progress in the matter.
What would be your message for companies interested in obtaining a certification in social responsibility?
The certification process is an opportunity to measure the sustainability management of the company against international standards.
DATA SHEET
COMPANY: Terminales Rio de la Plata
NAME: Patricio Untersander
ROLE: Director de Capital Humano y Sustentabilidad
COUNTRY: Argentina- Buenos Aires
WEB: http://www.trp.com.ar/
E-MAIL: sustentabilidad@trp.com.ar
TELEPHONE : (54 11) 4319-9500