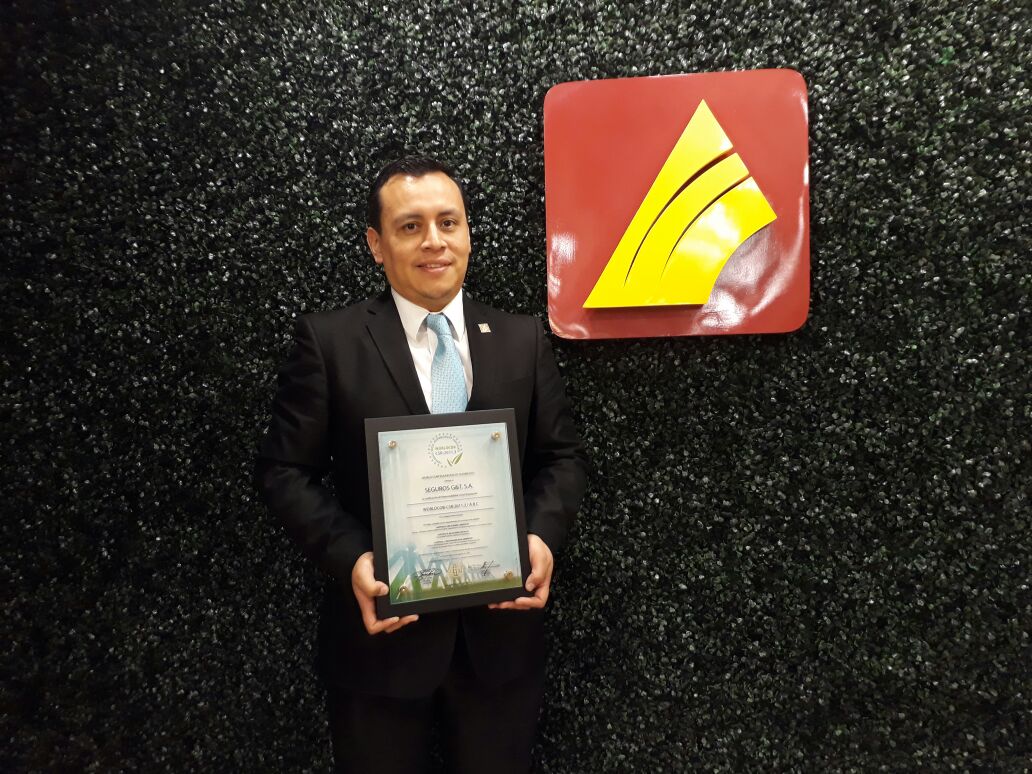 Seguros G&T: The WORLDCOB-CSR Certification Has Allowed Us to Review Our Processes and The Scope of Our Commitment
Seguros G&T, S.A. is one of the largest insurance companies in Central America founded in 1947. As the first company in the insurance industry of Guatemala, it provided a wide range of national insurance policies to the public.
The company has recently completed the process to obtain the WORLDCOB-CSR:2011.3 certification to validate their CSR policies.
In a conversation held with Noé Emanuel Gualim, Director of Organizational Excellence, we learned of the highlights of this process and the resulting benefits this brings to the objectives of the organization.
"The process has been an enriching but demanding experience. It has also been very clear and concise, due in great part to the support of WORLDCOB's auditing team. They advised us and resolved each one of our concerns by helping us to achieve our goal to renew the Corporate Social Responsibility certification". – Noé Emanuel Gualim
For the organization, this new certification enables them to meet the requirements of a select group of clients in their portfolio. The guidelines indicate that their providers should be responsible companies in both social and environmental issues.
The certification process also allows the organization to correct some methods in order to adapt them to the international standards of Corporate Social Responsibility.
Gualim notes: "Part of the aspects to be improved in the company is establishing a greater capacity to recruit and retain talent, increase consumer loyalty, brand and image ratings, forming strong alliances, encouraging personal and professional growth, thereby creating a sense of responsibility.
Similar emphasis should be given to the benefits of the CSR certification that is granted to the organization it represents, and he urged companies from various sectors to adopt these sustainable and responsible policies:
"It is important to have a structure within the CSR arrangements to obtain the desired results. When this certification is obtained, the structure is strengthened and secured". – Noé Emanuel Gualim
Institucional Information
Company: Seguros G&T, S.A.
Representative: Noé Emanuel Gualim
Position: Director de Excelencia Organizacional
Country: Guatemala
Telephone: +502 2338-5858
Website: www.segurosgyt.com.gt