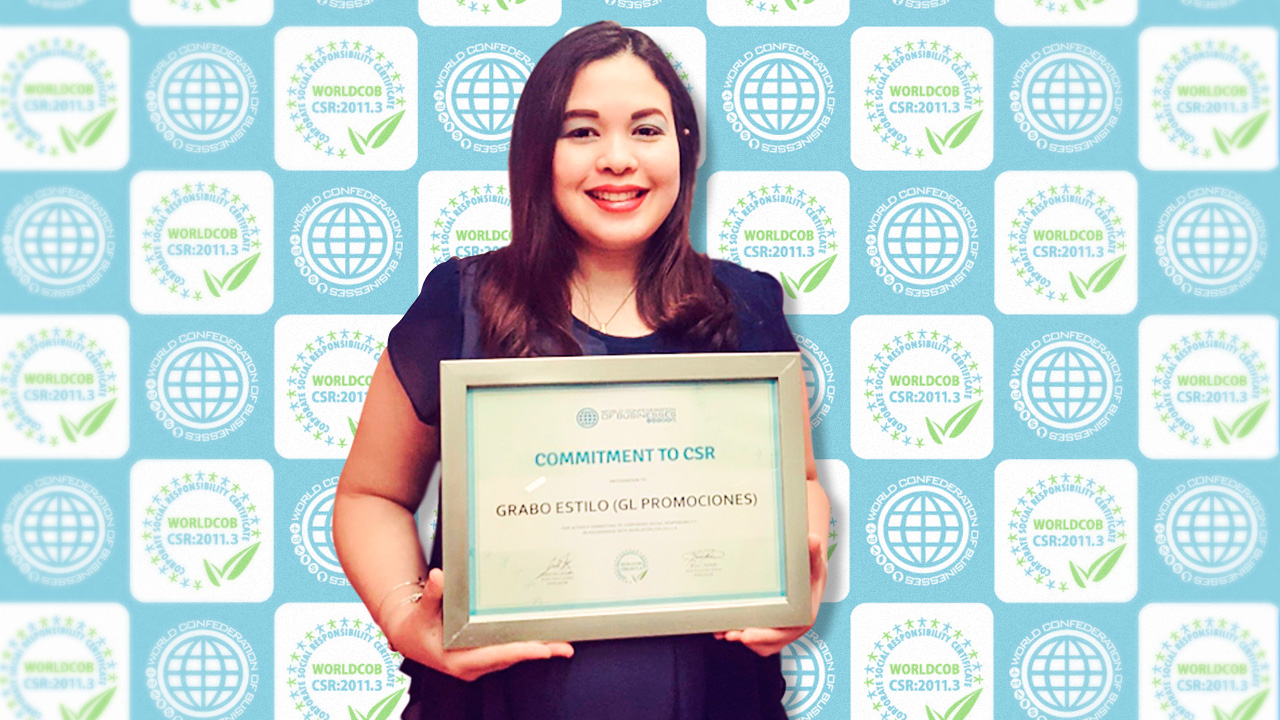 Grabo Estilo: It Is Vital for Companies to Implement Corporate Social Responsibility Programs
"Grabo Estilo" is a promotional goods company that just revalidated their Corporate Social Responsibility certificate under the CSR 0384-2018 resolution, thereby demonstrating their firm commitment to maintain efficient business practices in harmony with the environment and the causes of social interest.
"Grabo Estilo" is dedicated to providing service solutions and products in the promotional items industry. This company is unique in the market, due to their particular diversity of both products and services. They offer personalized gifts, embroidery, screen printing, engravings, and appreciation plaques. This adds an element of complexity that represents one of their main competitive advantages.
In an interview with Suilán Lantigua, Marketing and Production Manager, we learned of the importance of the company's mission and vision to revalidate their WORLDCOB-CSR:2011.3 Corporate Social Responsibility certificate.
"Today, it is vital for companies to implement CSR programs, which will determine the positive or negative impact that our stakeholders possess, which influences our organization." Suilán Lantigua
For the "Grabo Estilo" team, the main benefit of receiving the WORLDCOB-CSR:2011.3 certification lies in the credibility given to the company within a highly competitive and changing marketplace – "each day, our clients are more and more concerned in acquiring products and services that do not negatively impact the environment and society". – Suilán Lantigua
The commitment of the organization regarding social works and sustainable business practices provide a clear agenda of the corporation's goals. Therefore, these objectives lead to further development of CSR programs, increasing major initiatives in the community, and actively incorporating both collaborators and related associates.
Suilán Lantigua appeals to all companies and invites them to maintain a program of Corporate Social Responsibility:
"It is necessary for each company that wishes to endure the passing of time to develop CSR policies and programs. But, more is required. They also need to measure these actions and officialize them by means of a Corporate Social Responsibility certificate. Remember what Peter Drucker said: "If you can't measure it, you can't improve it."
Institutional Information
Company: Grabo Estilo
Name: Suilán Lantigua
Position: Marketing/Production Manager
Country: Dominican Republic
Website: http://www.graboestilo.com/intro.php
Email: mercadeo@graboestilo.com
Telephone: (809) 227 3007