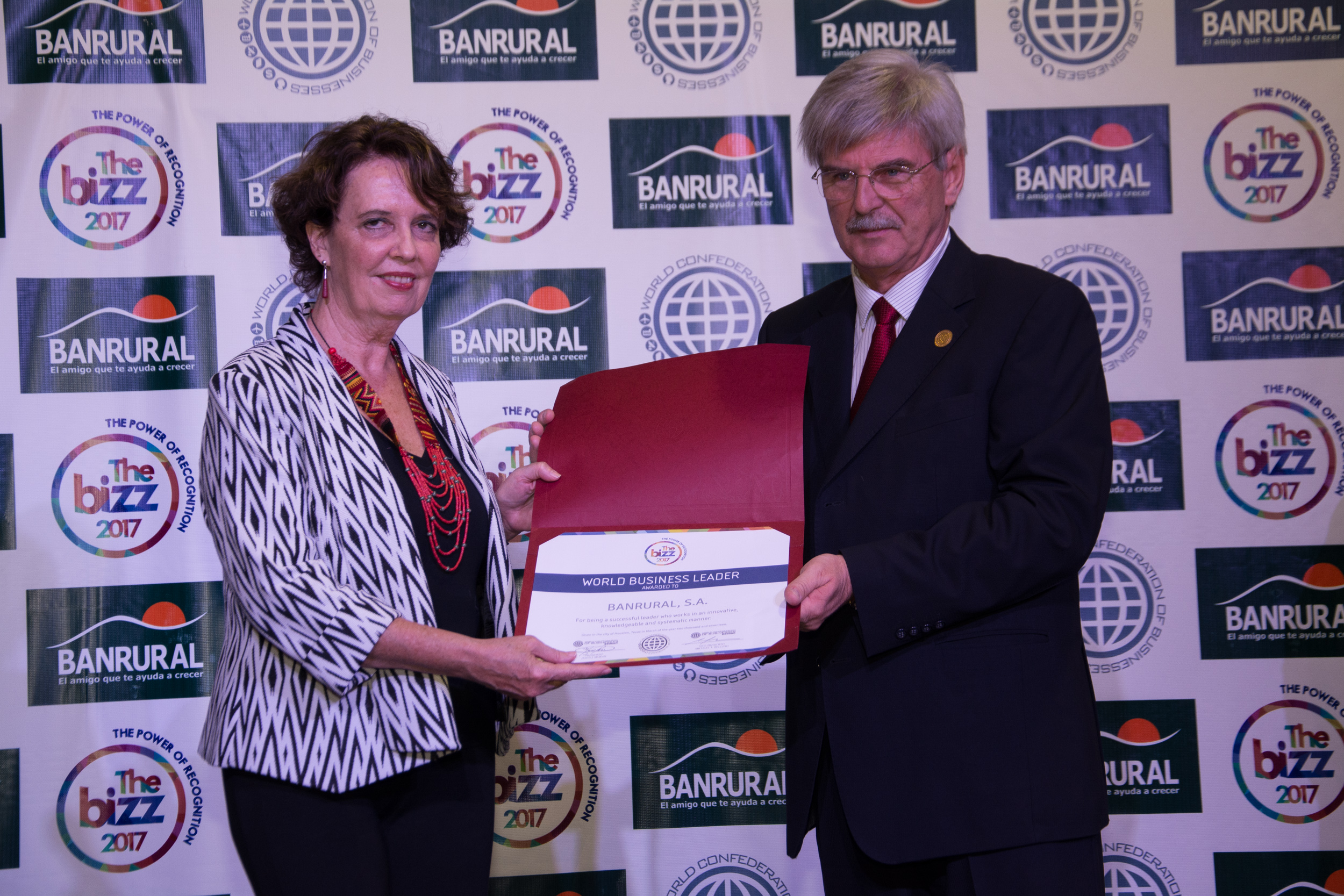 THE BIZZ 2017 was awarded to the Rural Development Bank
In an emotional ceremony, the World Business Confederation (WORLDCOB) presented THE BIZZ 2017 award to the Rural Development Bank (BANRURAL) of Guatemala, held on March 22 this year at the premises of the organization.
The Director of Business Development of WORLDCOB, Mr. Fernando Fiorotto was in charge of giving the recognition to the General Manager, Mr. Samuel de la Cruz Marroquin, who received the award in representation of the members of his company.
 The c
ompany received the Beyond Success trophy in the Entrepreneurial category awarded to the winning organizations of THE BIZZ for the third time and that they have gone beyond the effort, the success, and in this way to remain leaders in their heading of business.
 THE BIZZ is the most important business prize in the world. Its objective is to recognize and promote the development of companies worldwide. This is given to the most important companies of its country leaders and leaders in its sector, as it is the case of the Bank of Rural Development of Guatemala.
Those responsible for evaluating the companies that will receive the award are the Board of Directors of the World Confederation of Businesses who evaluate the performance of these in three aspects: continuity in their field; Effective administration of its processes and results.
It is important to emphasize that this award is given every year in 3 gala ceremonies. However, there is the alternative of receiving the prize in a private ceremony, as is the case of BANRURAL. In that case, the company can receive the visit of a representative in its facilities or visit the facilities of WORLDCOB in Houston, Texas, the United States.
The Rural Development Bank of Guatemala is again congratulated for its well-deserved recognition.