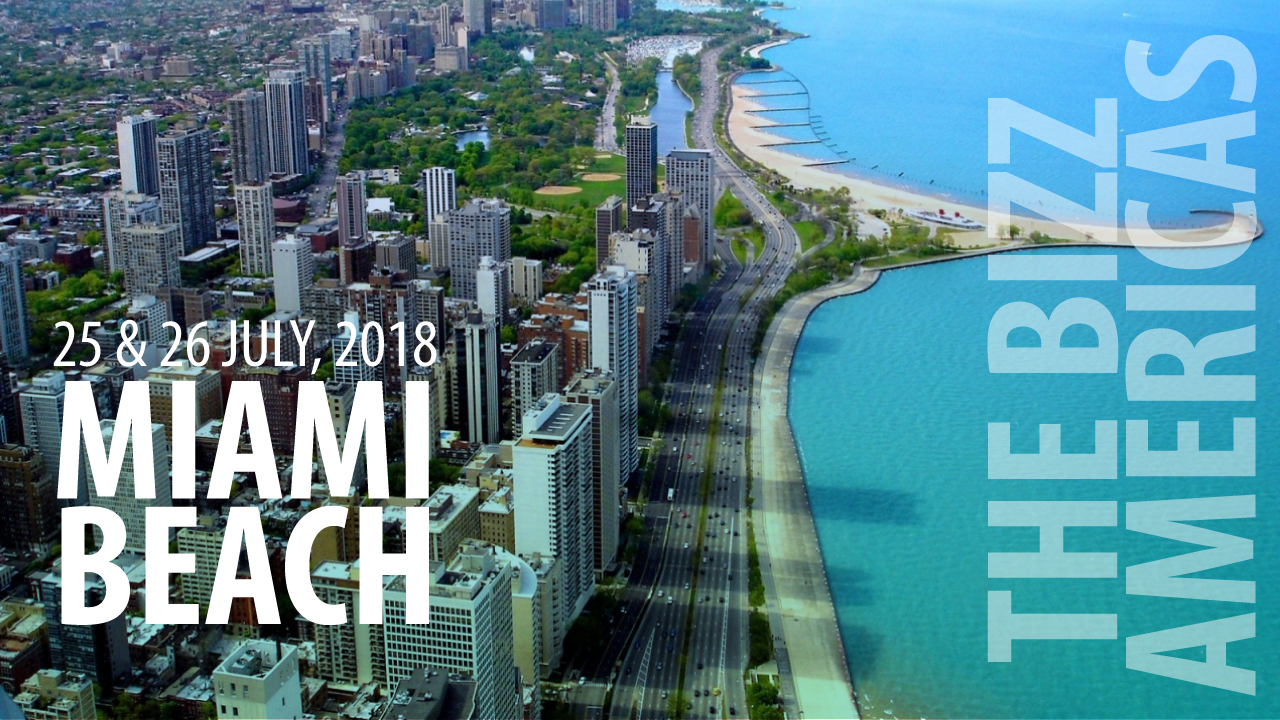 THE BIZZ Awards Américas 2018 a ser celebrado en Miami Beach el próximo 25 y 26 de julio.
La soleada Miami Beach será la ciudad anfitriona donde se celebrará la próxima edición de THE BIZZ Awards para la región de América en los venideros días 25 y 26 de julio en el Hotel St. Regis Bal Harbour.
En la cita unas 50 empresas serán reconocidas con THE BIZZ Awards en sus diferentes categorías y asistirán empresarios de al menos 34 países provenientes de 4 continentes de alrededor del mundo.
En esta edición se entregará por primera vez el trofeo DIAMOND, la más alta categoría que WORLDCOB entrega a aquellas empresas que han sido reconocidos con THE BIZZ en todas sus previas categorías, lo que los adjudica como organizaciones con un alto nivel de excelencia empresarial y liderazgo.
La ceremonia podrá ser seguida en vivo a través de Facebook @TheBizzAwards y a través de  http://www.thebizzawards.com/live/.