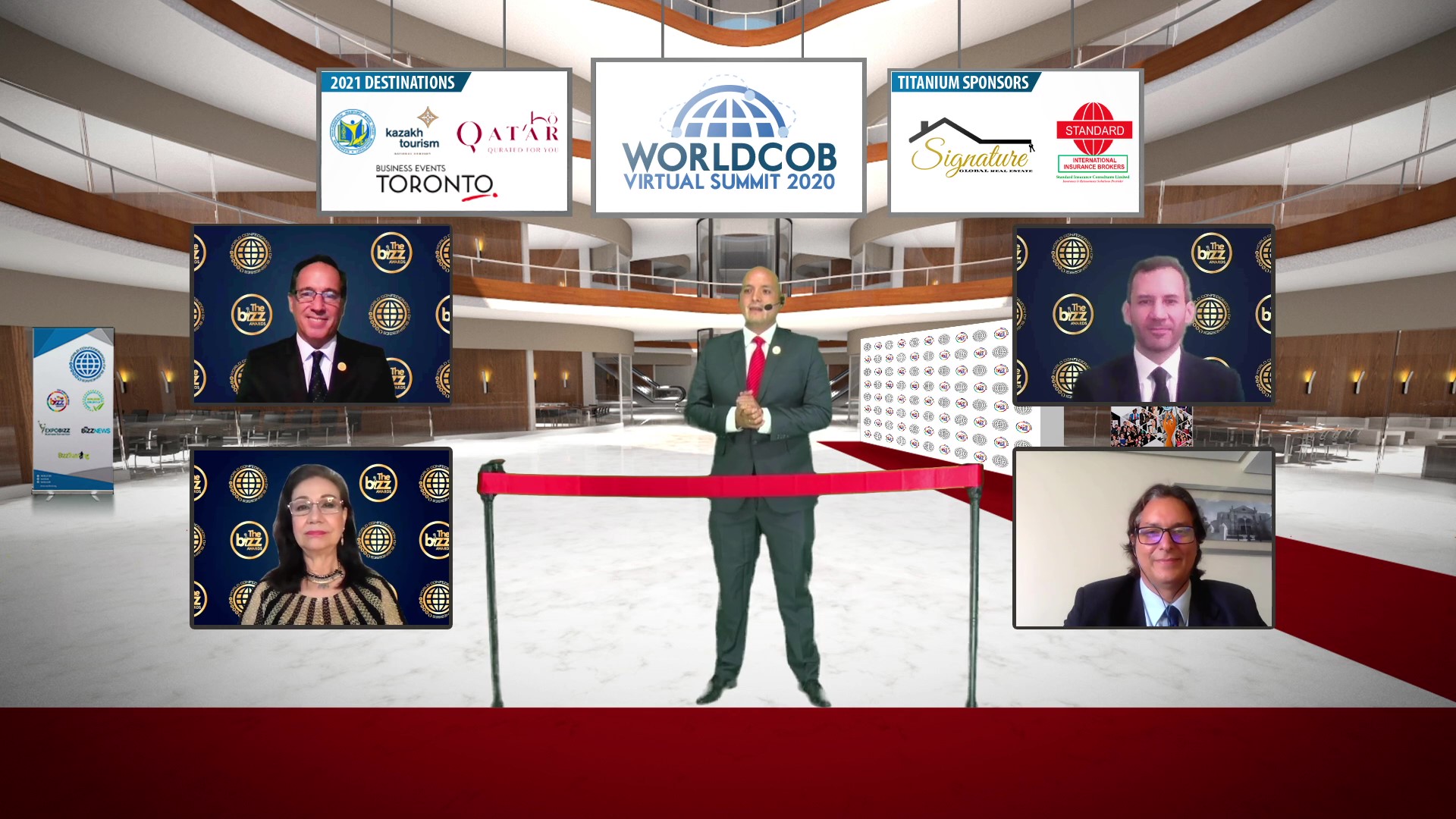 The First WORLDCOB Virtual Event Gathered Important Companies from Around the World
On December 29 and 30 of the past year, the first edition of WORLDCOB's Virtual Summit was held. This event gathered more than 30 companies from around the world who had the opportunity to display their products and services and connect to an audience of more than 3,000 attendees in a virtual setting.
During the event, attendees enjoyed exhibit halls, business roundtables, live conferences, workshops, and the virtual main event, THE BIZZ ceremony.
"This represents a milestone in WORLDCOB's history and gave us the opportunity to think of future events that connect audiences at an even greater global level. It also allows us to stay relevant and meet the demands of the new times. Also, it helps us to design new hybrid events that combine both the advantages of virtual platforms with the experience of face-to-face events."- Jesús Moran (President and Founder of WORDLCOB).
The meeting featured a live welcoming ceremony by WORLDCOB's Board of Directors, who officially started the event – "This is a new way to connect, to recognize business excellence. We genuinely believe that this is the future, and we are honored to have you all here," stated Michel Bellido, Vice-president of WORLDCOB.
During the two-day event, WORLDCOB's prominent members offered live conferences for the attendees, with notable highlights by Jessica Fuentes (Colegio Online) from Chile, Dr. Ahmed Olaniyi (Signature Global Real state) from Nigeria, and Dr. Professor Mohammad Salem Omaid (Azizi Bank) from Afghanistan, among others.
WORLDCOB is currently preparing new hybrid events for this year, 2021.