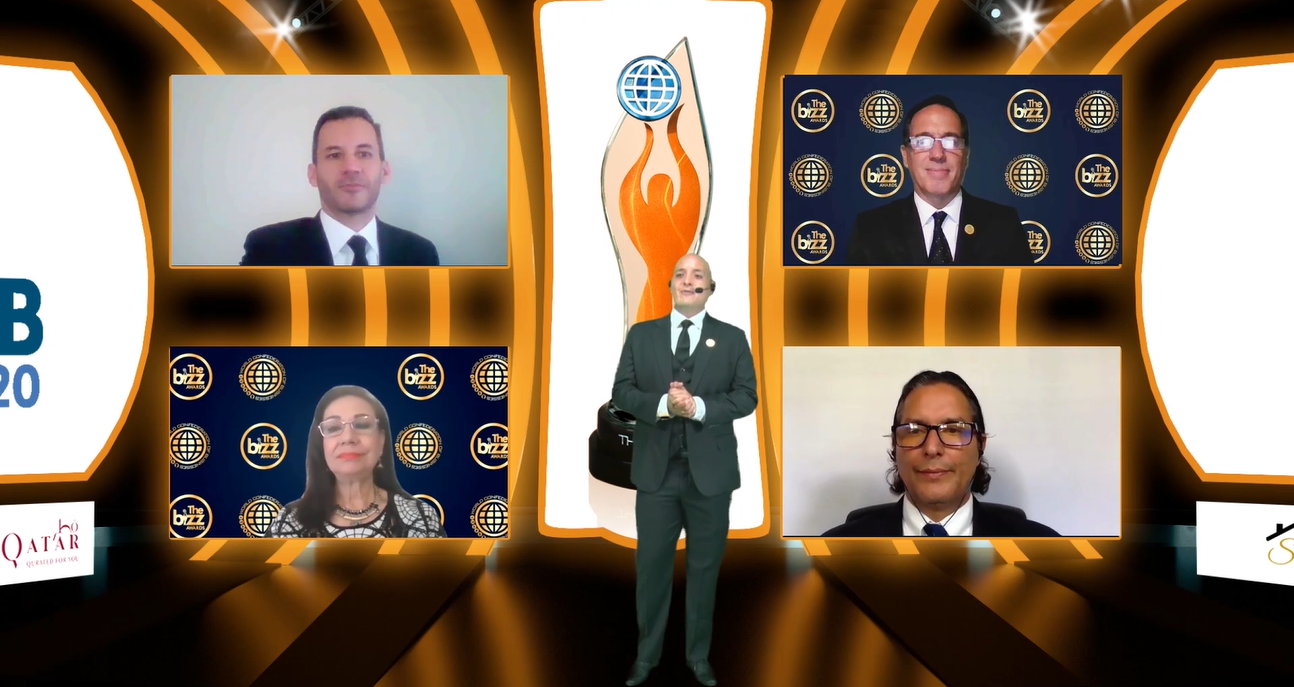 More than 30 Companies were Awarded in the First Virtual Edition of THE BIZZ
In 2020, WORLDCOB's Board of Directors held the 1st edition of THE BIZZ in a virtual setting, an alternative that allowed us to stay current with the times and recognize business excellence from around the world.
On this occasion, we designed a recognition meeting, a personalized virtual event where we awarded the winning company in this Edition and concluded with THE BIZZ Virtual 2020 presented by WORLDCOB's Board of Directors and broadcasted within the network of WORLDCOB's virtual summit.
In this first Edition of THE BIZZ Virtual, the highest award granted by the World Confederation of Businesses, THE BIZZ Gold Edition was presented to the winning companies of THE BIZZ on more than 11 consecutive occasions as follows: LIMKOKWING UNIVERSITY OF CREATIVE TECHNOLOGY from Malaysia and CAJA MUNICIPAL DE AHORRO Y CRÉDITO DE SULLANA S.A. from Perú, two outstanding companies that received this award.
Also, other outstanding companies were WEST BAY PETROLEUM Co. WLL from Qatar (VICTORIOUS Award), COIMBATORE INSTITUTE OF TECHNOLOGY from India (PINNACLE Award), LEBANESE AGRICULTURAL RESEARCH INSTITUTE from Lebanon (TRIUMPH Award), and STANDARD INSURANCE CONSULTANTS LIMITED from Nigeria (BE A LEGEND Award), among others.
A new meeting to grant three hybrid awards (virtual/face-to-face) is currently scheduled for this year. THE BIZZ Americas in Toronto from August 27 to 28, THE BIZZ AMEA in Doha from November 23 to 26, and THE BIZZ Eurasia in Kazakhstan from May 26 to 29, 2022.
Enjoy watching our award ceremony again from the region of the Americas by clicking on this link -> https://youtu.be/lzCrnTcSKPY
Enjoy watching our award ceremony again from the Europe, Asia, and Africa region by clicking on this link ->  https://youtu.be/C0gJgHPwHjk