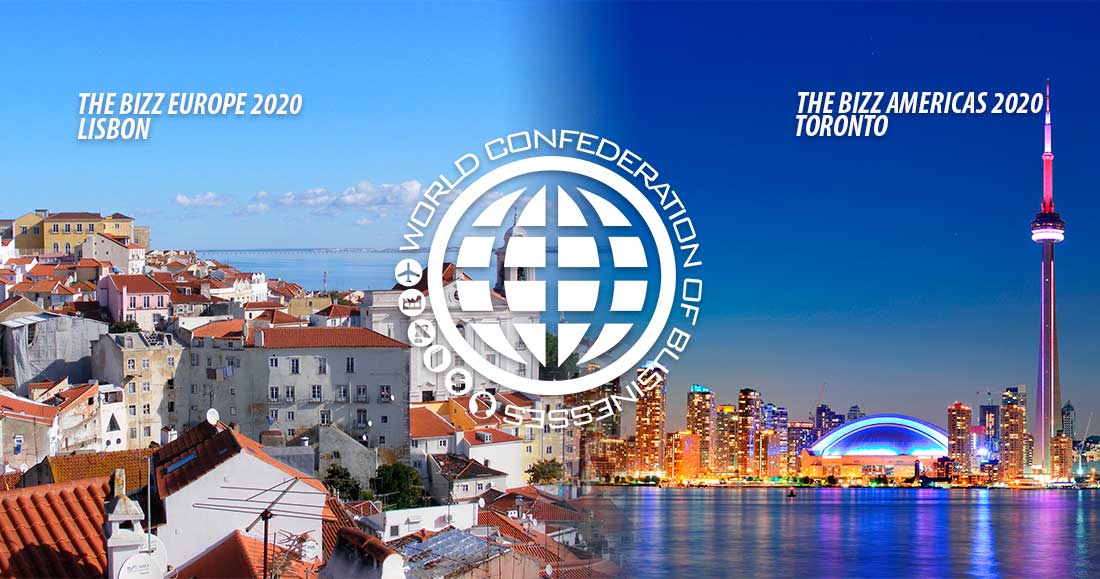 WORLDCOB Comunicado oficial
Como ya es de conocimiento público, el mundo está atravesando una grave crisis de salud relacionada a la pandemia del virus  COVID-19, es por ello que con profundo pesar debemos anunciar la cancelación  de las ceremonias de premiación de THE BIZZ Europe y THE BIZZ Americas, planificadas a ser celebradas en Lisboa (May 23 & 24, 2020) y Toronto (August 28 & 29, 2020) respectivamente.
Hemos estado monitoreando continuamente la situación con la esperanza de una mejora en las condiciones. Desafortunadamente, nuevos hechos sobre el virus COVID-19 siguen surgiendo desfavorablemente creando incertidumbre en el mundo, lo que hace que sea imposible, de momento, desarrollar eventos como THE BIZZ. No hay mayor prioridad para nosotros que la preservación de la vida a través de la salud y la seguridad; sin embargo, incluso dejando de lado nuestras consideraciones, viajar es imposible para la mayoría de nuestros miembros y staff.
Al mismo tiempo, la Junta de Directores de WORLDCOB, liderada por Jesús Morán (Presidente y Co-fundador) invita  a sus miembros  a asistir a la ceremonia de THE BIZZ AMEA 2020 en Catar, desde el 24 al 27 de noviembre del presente año en las instalaciones del Hotel Marsa Malaz Kempinski, The Pearl. De igual forma, se confirma la realización de THE BIZZ Americas Toronto el próximo 27 y 28 de Agosto de 2021 en el Hotel Ritz-Carlton y la celebración de THE BIZZ Eurasia  en Nur-Sultan, Kazakhstan desde el 26 al 29 de Mayo de 2021 en las instalaciones del Hotel Sheraton de la ciudad.
"Estamos muy orgullosos del trabajo que WORLDCOB ha realizado en los últimos 15 años, llevando a THE BIZZ a las más importantes ciudades del mundo, ofreciéndole a nuestros miembros experiencias´ únicas para hacer networking y conectar con empresarios de más de 130 países" – Jesús Moran
De igual forma, queremos felicitar a todas las empresas ganadoras de estas ediciones, por su esfuerzo y liderazgo, al tiempo que le agradecemos por ser parte de la familia WORLDCOB y esperamos en los próximos días ofrecer más detalle de la reprogramación de dichas ceremonias.