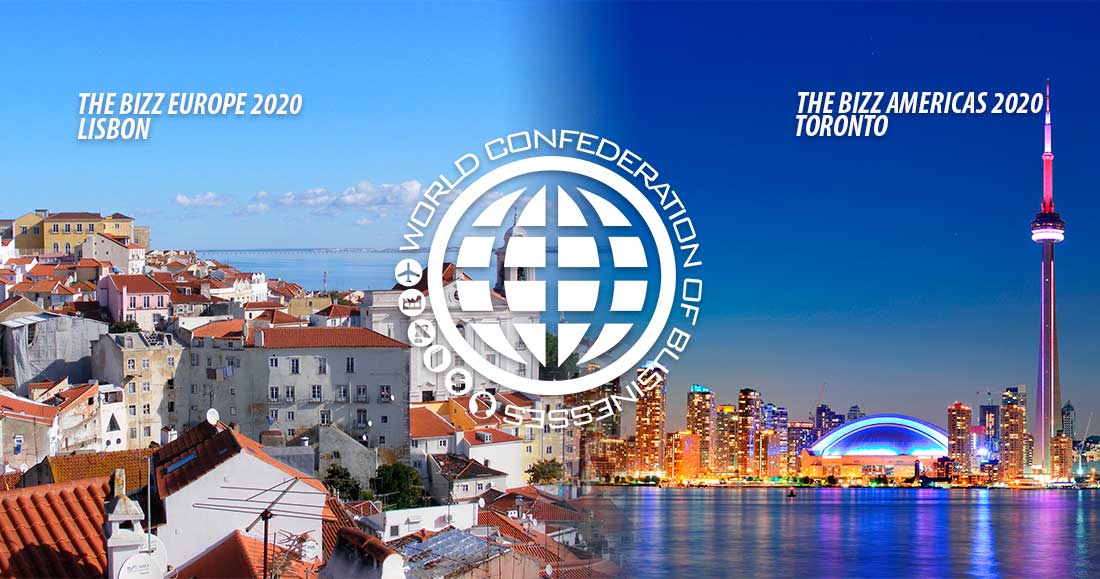 WORLDCOB Official Statement
As it is already public knowledge, the world is experiencing a serious health crisis related to the COVID-19 virus pandemic. For this reason—and with deep regret—we must announce the cancellation of THE BIZZ Europe and THE BIZZ Americas awards ceremonies that were to be held in Lisbon (May 23 & 24, 2020) and in Toronto (August 28 & 29, 2020), respectively.
We have been continuously monitoring the situation with the hope that conditions would improve. Unfortunately, new and unfavorable facts about the COVID-19 virus continue to emerge creating uncertainty around the world. For now, this has made it impossible to hold planned events like THE BIZZ. There is no higher priority for us than the preservation of life through health and safety methods; yet, even setting aside our considerations, travel is impossible for most of our members and staff.
At the same time, the WORLDCOB Board of Directors, led by Jesús Morán (President and Co-founder), invites its members to attend the THE BIZZ AMEA 2020 ceremony in Qatar, from November 24 to 27 of this year in the facilities of the Hotel Marsa Malaz Kempinski, The Pearl. Similarly, the holding of THE BIZZ Americas Toronto is confirmed on August 27 and 28, 2021 at the Ritz-Carlton Hotel and the celebration of THE BIZZ Eurasia in Nur-Sultan, Kazakhstan from May 26 to 29, 2021 in the facilities of the Sheraton Hotel in the city.
"We are very proud of the work WORLDCOB has been doing over the past 15 years, bringing THE BIZZ to the most important cities in the world, offering our members unique experiences to network and connect with entrepreneurs from more than 130 countries" – Jesús Morán
Similarly, we would like to congratulate all the winning companies of these editions, on their effort and leadership. In addition, we thank you for being part of the WORLDCOB family and we hope in the coming days to offer more details regarding the rescheduling of these ceremonies.