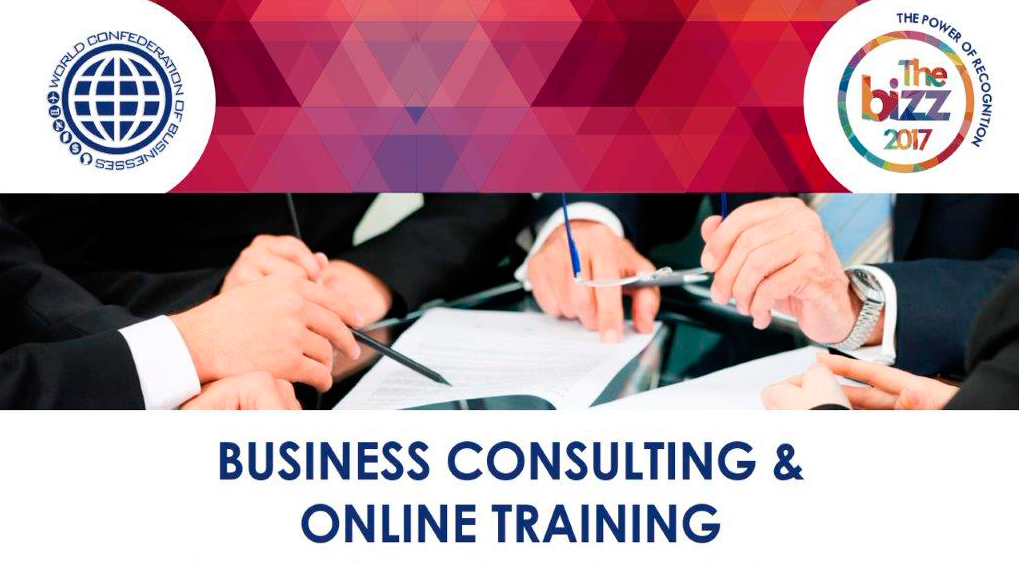 Develop your potential with WORLDCOB'S tools
To fulfill its mission to promote the creation of business networks with the goal of generating commercial opportunities between members, the World Confederation of Businesses (WORLDCOB) provides its partners with educational consulting services and key training skills to be successful.
These initiatives are part of the free benefits that WORLDCOB offers to all its members and may be requested whenever the company needs it. To access the information, you only need to log into the member's area.
WORLDCOB's experts can evaluate the image you wish to project in the market after a questionnaire is completed. This will help us to direct your goals in the proper way. In addition, you may choose to search for products and/or services, as well as find reliable suppliers around the world.
In addition to these steps, you can also access free business training online at www.bizztraining.net where information is dictated by international speakers from different countries. Specialized workshops for different areas of an organization are also available.
It is important to note that all elite members have a free pre-evaluation in CSR to access a Corporate Social Responsibility diagnostic to prepare for the WORLDCOB CSR:2011.3 certification, which has a 50% discount including one-on-one support to implement said steps.
Gaining access
Access to these benefits is right at your fingertips. Simply enter:
http://worldcob.org and navigate to the Member Zone. Enter your username and password, which you will find in the Welcome kit you received. If you do not have this information, please contact our MEMBER SERVICE BIZZ MANAGER Dennise Villacorta at dvillacorta@worldcob.org
Once you enter, the following options will appear. Click on Consulting Services
Then, these options will appear. Select English
Then enter the Corporate Image Consultancy link
After this step, please fill in the following form to give us a better idea on how we can help you to define your needs and provide effective consulting services.