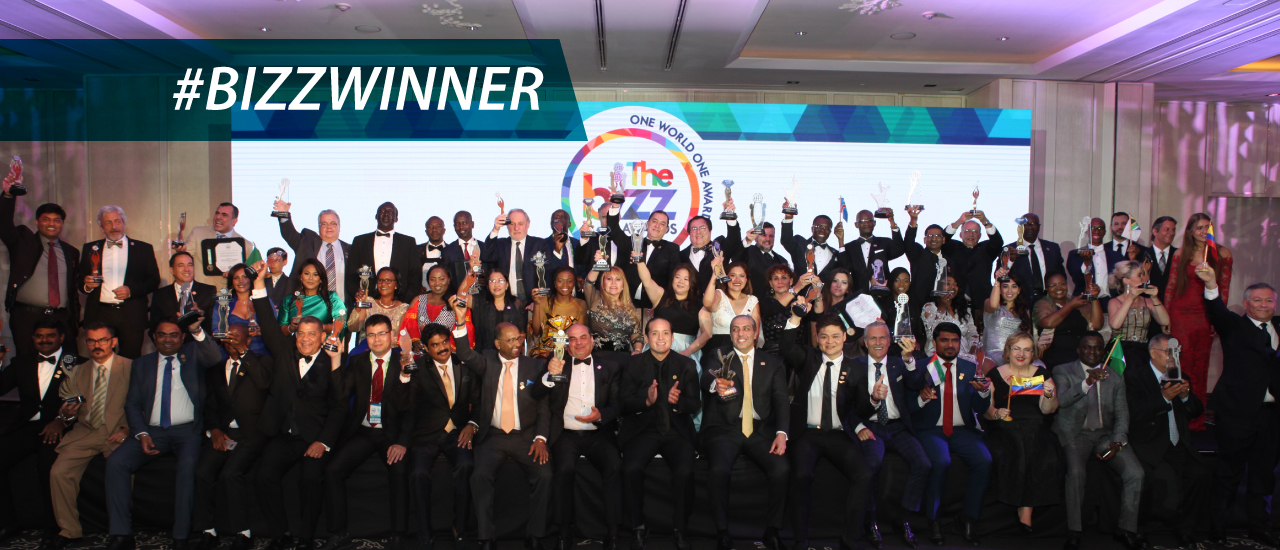 A new edition of THE BIZZ Awards has taken place in the city of Miami Beach
The city of Miami Beach in the United States has been the seat of THE BIZZ Awards Americas 2018 where entrepreneurs from 36 countries were recognized for their business excellence in the event that took place at the St. Regis Bal Harbor Hotel on July 25 and 26 of this year.
In this edition, 54 companies were recognized, and the Diamond Award was given for the first time, a distinction created by WORLDCOB for Elite Members that have been awarded with THE BIZZ in 9 or more consecutive opportunities, being Drogueria Rosfar SA (Argentina), Cabinet J Monteil (Senegal), Restaurant Las Canastas SRL (Peru), Bio Sthetic International INN SA (Paraguay) and Ecuambiente Consulting Group CÍA, LDT (Ecuador) the winners companies in this category.
For their part, companies such as Deco Locks INC (Panama), National Hotel Angue Ondo (Equatorial Guinea) and Nungua Warehouse Ghana Limited (Ghana) achieved the feat of being awarded for the second time in a row in the same year, since these organizations were recognized by his business excellence on May 3 at THE BIZZ Awards Europe 2018 ceremony in Prague.
The event consisted of a Welcome Reception on July 25, followed by a leadership workshop led by our Director of Human Development Nancy Branger and concluded on July 26 with a gala ceremony conducted by our Director of Quality and Social Responsibility Business Daniel Javier where we also have the presence of the president of WORLDCOB Mr. Jesus Moran, our vice president Michael Bellido and our Director of International Relations Nicolas Caffaro.
The next edition of THE BIZZ Awards Americas will be held in the City of San Francisco USA on August 23 and 24; for this, the applications are already open through the following link: http://www.thebizzawards.com/landing/landing-en-facebook.html
[kad_youtube url="https://www.youtube.com/watch?v=QpQCN1FjGvk" ]