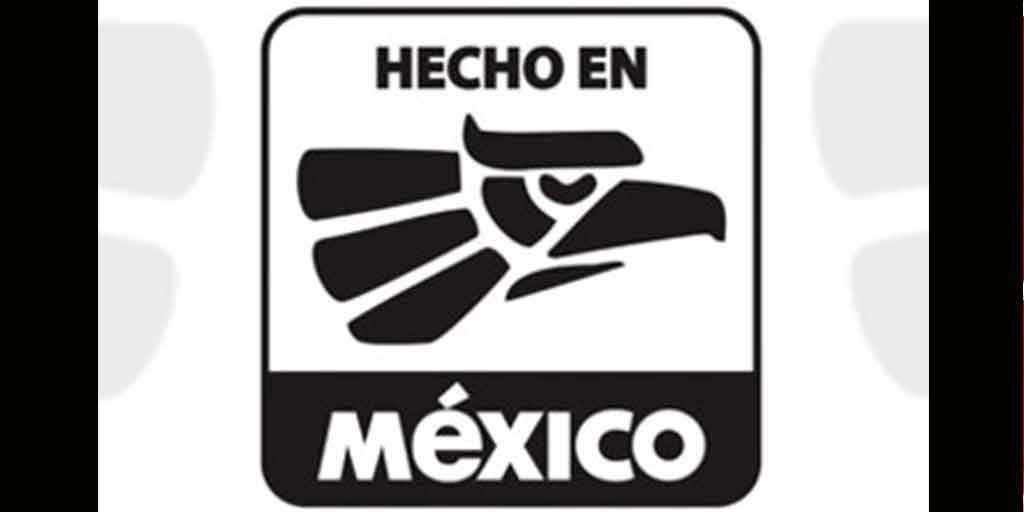 Appellation of Origin, is it worth it?
By: Nuria Becerril @nuriabecerril
Certificate of Authenticity. This statement sounds great, don't you think dear reader? This is a statement that contains an added value, prestige, and quality. Now, let's imagine that we change this statement to Appellation of Origin. Now, what comes to your mind? Perhaps new values such as guarantee, great value, and satisfaction.
We are definitely acquiring something of excellent quality, that in addition is unique and special because the product that we are purchasing is produced in a certain place and only in that part of the world. This makes the product even more valuable and attractive. When we buy it, we wear it, we show it, or we serve it with pride. We may even have a sense of belonging or winning a first-place badge. Dear reader, you deserve it.
Not everyone in the world can acquire a product with an Appellation of origin. In our country, we only find import products, which are generally expensive. If we did not get the product in Mexico, this means that we have traveled to the place of origin to buy the product from wherever we went to have a good time. And then we brought that product back with us to our home.
Of course, we must also consider passing through the Duty-Free store at the airport where we purchased a valuable product, completely tax free! If we talk about the products we have in Mexico with an Appellation of origin, such as Tequila and Mezcal, we may have a clearer idea of why these products have a high cost. Apart from being special and unique, these products have a certificate called the Appellation of origin, which represent the culture, wealth, and tradition of the country that produces it.
This all sounds good, but what goes beyond acquiring a product that has an Appellation of origin? The Appellation of origin is actually the only certificate of origin that exists in Mexico to protect its wealth and tradition. This is the most special provision of the Geographical Indications, as described by the Treaty of Lisbon. The Appellation of origin is an industrial property right. It is a distinctive sign, which distinguishes certain products from those that are similar or of the same type.
There is a great difference when we refer to the cheese originating in the La Mancha region of Spain or when we refer to the Manchego cheese we buy in the supermarket. For a product to be entitled to receive the Appellation of Origin, its essence and manufacturing process should necessarily be linked to the characteristics of the geographical region that the Appellation covers, including human and environmental factors. The Appellation of Origin is the property of the State of Mexico and protects the characteristics, quality, and the origin of the product in Mexico and other countries around the world.
It protects from duplication or the sale of the product as a product of origin without being genuine. In Mexico we have 15 products with an Appellation of Origin: Tequila, Mezcal, Olinala (laquer work from Olinalá in the state of Guerrero), Talavera (ceramics), Bacanora (Sonora), Amber from Chiapas, Coffee from Veracruz, Sotol (Chihuahua, Coahuila y Durango), Coffee from Chiapas, Charanda (Michoacán), Mango Ataulfo from the Soconusco region (Chiapas), Vanilla from Papantla, Habanero Chile from the Peninsula of Yucatán, Rice from the State of Morelos and Cacao Grijalva.
The latter was announced on August 29, 2016. The Appellation of Origin is aimed at producers and distributors of the product. Having the AO, grants these parties the access rights to both national and International markets. It is also a protection from piracy and unfair competition. This is one of the added values and requirements for the product to enter the value chain and to be competitive in the exports and imports market by commercially exploiting the quality and the Appellation of Origin. This is in addition to the registered trademark, which is also a distinctive sign and an industrial property right. As you will note, dear reader, owing an industrial property right is a fundamental strategy for business planning and investment in Mexico and abroad.
In Mexico, we have 15 original products with an Appellation of Origin. France, to its credit, has 46 Appellations of Origin in cheeses and more than 470 Appellations of Origin in wines. Spain has Appellations of Origins in wines (70), liquors, spirits, (19) hams (8), meats (17), fish (5), pulses and vegetables (35), vinegar (3), olives, olive oil (29), honey (7), fruit (24), pastries (17) and cheeses (28) among other products.
Italy is a country with more consumer products with an Appellation of Origin covering more than 800 wines, cheeses, and agricultural products such as olive oil or olives, and vinegar among other products. Imagine if we had more products with Appellations of Origin! We could promote foreign trade in a more notable way because we would have access to more export markets, and we would strengthen our trade relations with a larger number of countries.
This would contribute to a more independent and flexible economy at an internal and external level. In Mexico, we are currently conducting reviews of the commercial situation related to the Mexican Appellations of Origin and promoting their issuance.
In addition, we are reviewing the laws and international trade agreements related to Appellations of Origin to analyze the possibility of including Geographic Indications to protect more of our original products. At the end of this article, I ask the question I raised at the beginning. Is it worth having an Appellation of Origin? I think it's definitely worth it! What do you think?