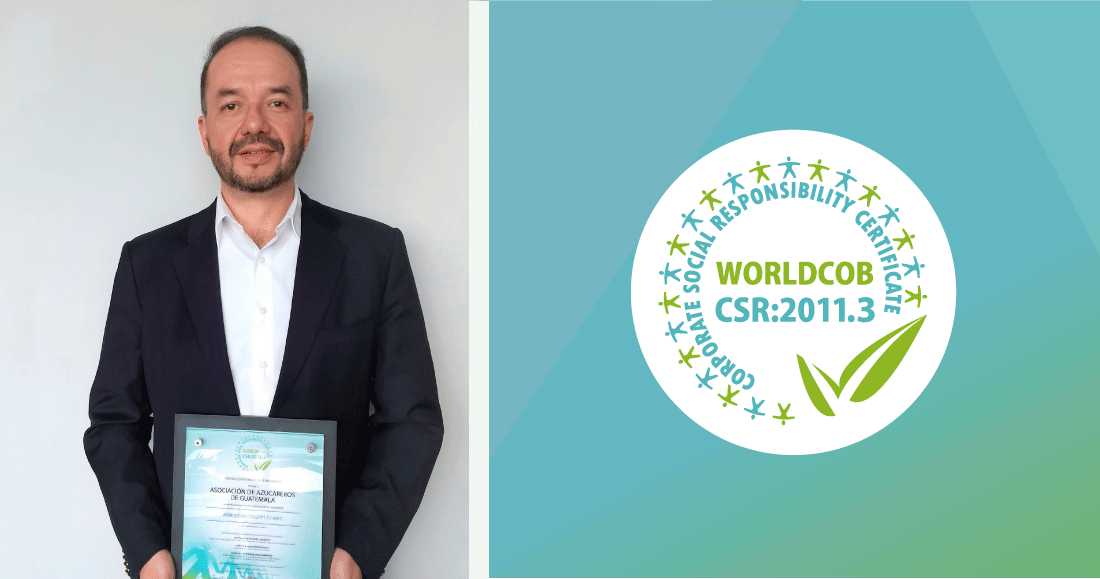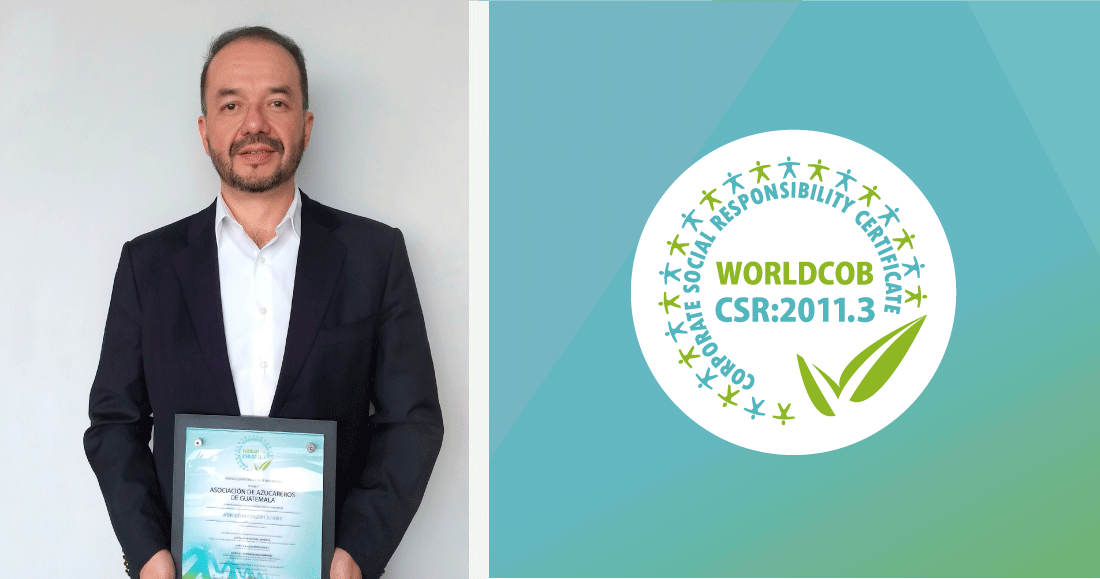 Asazgua: "We believe in sustainability and therefore our activities are aligned with the Sustainable Development Goals of the United Nations"
The Sugar Association of Guatemala has obtained the WORLDCOB-CSR certification in Corporate Social Responsibility for its commitment to sustainability in business practices.
Regarding this new achievement, Luis Miguel Paiz, shared his impressions in an interview on what it means for the company including the goals of the organization for the next few years, and what role CSR plays in that mission.
Brief description of the company
The Sugar Association of Guatemala (Asazgua) is a trade union organization composed of 11 sugar-producing mills in Guatemala and three support entities specialized in social development, research, and export: Fundazúcar, Cengicaña and Expogranel, respectively.
Trade union policies have been created that establish protocols and standards of operation of producers in areas such as environmental management, transport, and working conditions among others. Asazgua is the entity that monitors compliance with said policies and accompanies sugar-producing mills in the process of implementing them.
Founded in 1957, Asazgua is the cornerstone that has driven the development and growth of Guatemala's Sugar Agroindustry.
Category of your Company
Agroindustry
What are the goals of your company?
As the Sugar Agroindustry of Guatemala, we identify opportunities and take on challenges towards 2025 with the aim of continuing our role as an economic engine for Guatemala and promoter of social development, through cultivation practices and sustainable processing methods.
At Guatemala's Sugar Association, we believe in sustainability and therefore our activities are aligned with the Sustainable Development Goals of the United Nations.
In 2015, we set out a strategic plan to 2025 for the development, growth, and sustainability of the Sugar Agroindustry through which we guide all our activities.
What are the competitive advantages of your company?
We are a trade union organization that promotes unity, growth, and sustainability in the sugar sector, as well as the development of Guatemala. Through Asazgua, sugar producers have created a research center, a foundation to promote social development, and a shipping export terminal, which makes the sector more competitive in international markets.
What aspect do you think CSR improves in companies?
CRS primarily impacts the performance of employees by integrating technical skills with a conduct attached to ethics and legal standards. Therefore, the company is oriented to the results from a responsible productivity approach, a basic element for sustainability.
What value have you recognized in the process of obtaining the WorldCOB-CSR:2011.3 certificate?
It allowed us to execute a materiality analysis, as well as the documentary gaps that support our achievements.
What are the benefits of obtaining a CSR certification?
It is always important to have an external vision benefiting from its perspective and rigor, which can certify compliance—in practice—with what it implies. In other words, by being socially responsible from a business activity standpoint.
What is your message for companies interested in obtaining a certification in Social Responsibility?
To take advantage of this mutually beneficial exercise, so that they can communicate with legitimacy that they are companies operating in a responsible manner within society.