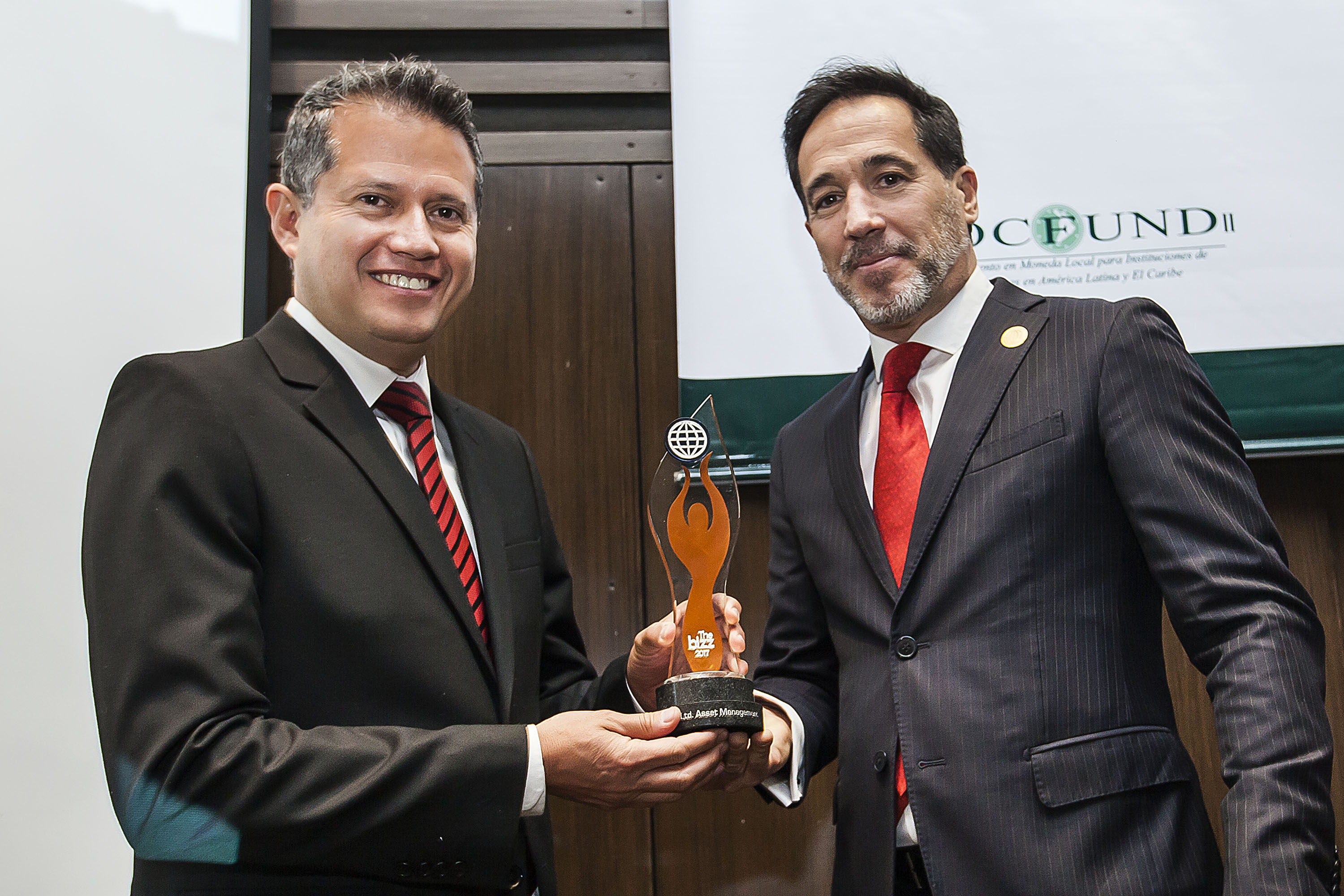 BIM wins THE BIZZ Award in Recognition of Business Excellence
The WORLD CONFEDERATION OF BUSINESSES (WORLDCOB) awarded the international "BIZZ Award for Business Excellence" to BIM Asset Management, Investment Manager for Latin America as they celebrated their 20-year anniversary. The delivery of this award was held on August 23 during an emotional ceremony event at the offices of the organization located in Bolivia.
The Company received THE BIZZ trophy for the first time thanks to their entrepreneurial leadership, including efficient management systems, creativity, and innovation.
THE BIZZ award is the most important business award in the world. Its objective is to promote, recognize, and drive the development of Companies at a worldwide scale. This award is granted to the most outstanding Companies in the country and leaders of the business sector, as is the case of HF Markets.
About the Company
BIM has operations in 14 countries of Latin America and the Caribbean, having invested more than 200 million dollars in micro financing institutions and Companies from diverse sectors of the economic scale. This includes more than 250 evaluation and investment processes, which implies a reach of more than 180 thousand micro entrepreneurs.
With the support and financial backing of the Inter-American Development Bank (IDB), the Multilateral Investment Fund (MIF), the Development Bank of Latin America (CAF), the Norwegian Investment Fund for Developing Countries (Nofund), the Dutch Development Bank (FMO), the Belgian Investment Company for Developing Countries (BIO), the Swiss Investment Fund for Emerging Markets (SIFEM), along with other investment groups. BIM also launched LOCFUND in 2007, marking a significant milestone of financial inclusion from Bolivia to Latin America.