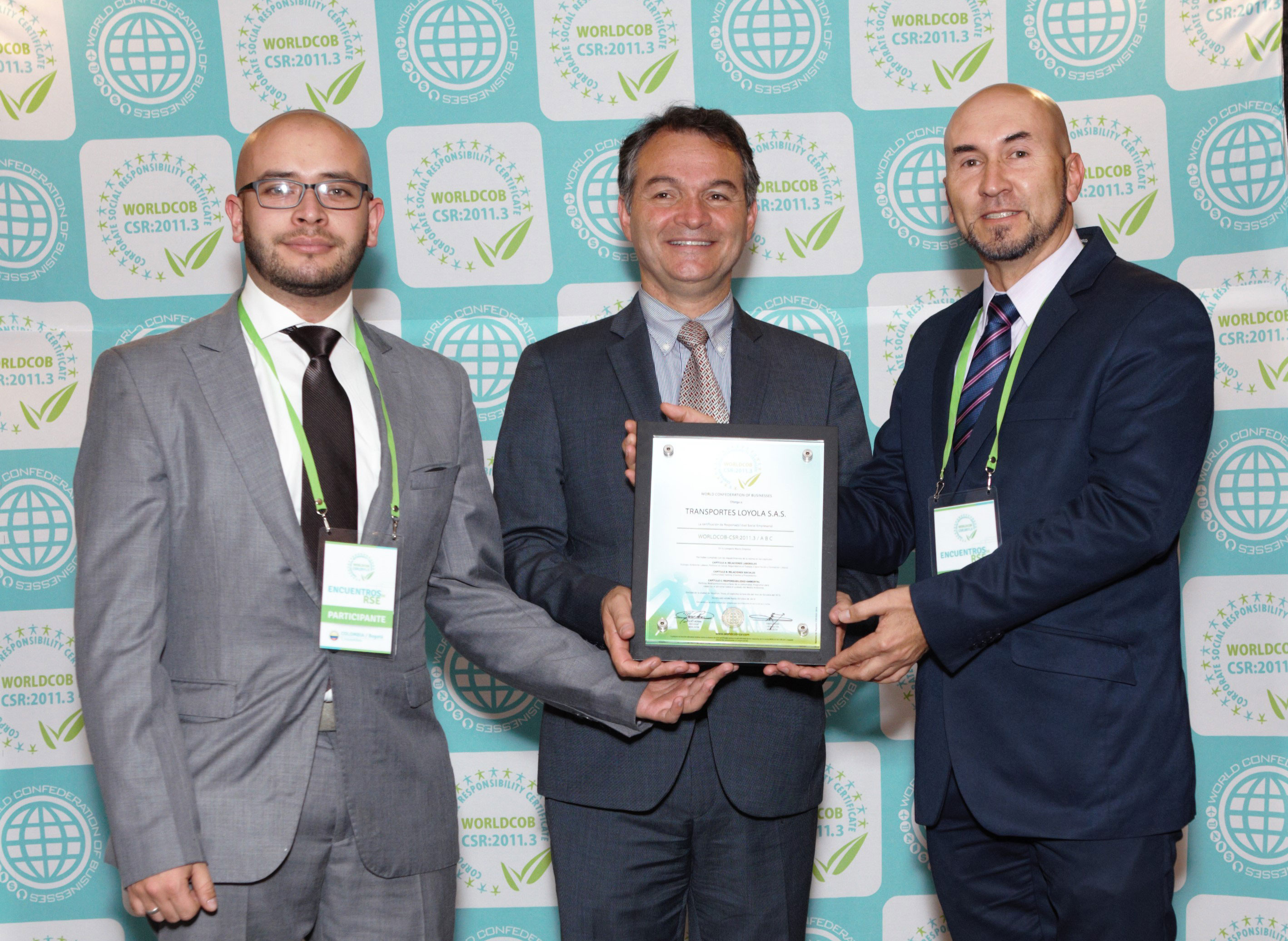 CSR Certification gives us greater control over our processes
Transportes Loyola S.A.S. is a company dedicated to special transportation services for schools, businesses, and tourism in Colombia with head offices in Bogotá, Medellin, Cali, Manizales, Barranquilla, and Cartagena. Today, this Company is known in their sector as one of the leading Companies characterized by the prestige granted by the certifications in different international standards.
 Carlos Arturo Toro Restrepo, General Manager, tells us more about this Company and the importance of Corporate Social Responsibility in their institution.
What are the goals of your Company?
The goals of our Company are:
To become not only a relevant Company in the transportation industry, but to be an example to our clients.
To improve the performance in all our scope and processes, fulfilling our profitability indicators to meet the expectations of our clients.
To increase the trust and security standards with our users and passengers.
To grow as a Company in terms of: customers, offices, employees, and utilities.
What are the competitive advantages of your Company?
A group of professional individuals with a great sense of belonging that contribute to a Company in constant growth, and highly identified with the corporate values of the Company.
Mature management system, robust, and constantly improving to continually endorse the highest international standards.
Endorsement of the Sepulvedana Economic Group.
Presence in five cities managed by students and employees from renowned Companies.
What aspects do you think CSR improves in Companies?
This is a management tool with all interest's groups that the Company has identified. This includes a mechanism to assess other opportunities to improve the social-business environment and the corporate image in the market for customers that are committed to these aspects.
What value did you obtain during the WORLDCOB-CSR: 2011.3 certification process?
Considering our stakeholders, recognizing and including other interest groups within the scope of our processes by generating a greater control over different areas of responsibility.
What are the benefits of a CSR certification?
It increases the level of confidence in the market and great reputational value between the business Community. It also gives us satisfaction to achieve recognition by a renowned organization.
What would your message be to other Companies interested in obtaining a certification in Corporate Social Responsibility?
The nucleus of an organization operates thanks to internal human resources. However, there are other groups of individuals (suppliers, community, contractors, and company employees), that contribute to the good and optimum function of the same. When we integrate these groups into our value chain, the social component becomes an ally in the organization and that is why we speak of a Corporate Social Responsibility management system.
Company Information
Company: Transporte Loyola
Name: Carlos Arturo Toro Restrepo
Position: General Manager
Country: Colombia
Web: http://www.transloyola.com/
Email: info@transloyola.com
Telephone: 57 (1) 7460154